They finished in a tie for the MAC bowling tournament, and now talented Versailles and Coldwater could be on a collision course to meet in the OHSAA state tournament in three weeks.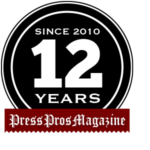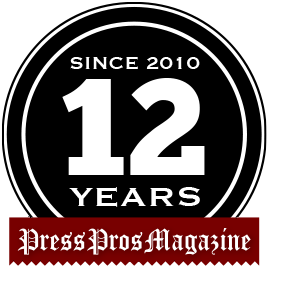 Coldwater, OH – Coldwater bowling coach Rick Hartings, who owns Pla-Mor Lanes in Coldwater, was frank about the outcome of last week's MAC bowling tournament, with his Cavaliers and Versailles finishing with each owning a share of the league title.
Mind you, Coldwater finished a match ahead in the regular season standings – one ahead of Versailles – but the fact that Versailles out-dueled them in the tournament showdown equates to a conference title share.  It's complicated!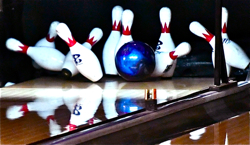 "The MAC tournament carries a lot more clout than it ever did before.  They earned it,"  said Hartings of Versailles.  "They've got a lot of seniors and they threw strikes when they needed to throw strikes.  We didn't perform.  We missed spares and didn't make quality shots in the final match."
But the MAC tournament has no bearing on qualifying for next month's state tournament, and sectional tourney bowling begins this weekend, a new start for everyone.
"The new season starts this week,"  adds Hartings.  "Everyone in the state of Ohio has a chance to qualify for the district, and then if you win district you qualify for the state tournament.  The MAC tournament has nothing to do with it."
They own seven previous state titles in Coldwater, boys and girls, and the girls team is the reigning champion in Division II.  There are only two divisions, divided, of course, between big schools and small schools.  Winners in Division II two years ago, Coldwater's boys were eliminated in last year's state semi-final round, by Fairport Harding, who then lost to Mechanicsburg in the championship round.
But this year is another year.  The Cavaliers, behind junior anchor Keaton Bruns, has been dominant throughout the fall and winter regular season, and are favored by many, including Hartings, to be there in next month's championship round.
"Absolutely,"  Hartings says with some enthusiasm.  "Our depth through the regular season has been good.  We have a lot of talent.  We have a lot of experience, young bowlers who were on our championship teams from two years ago."
Are they the '27 Yankees?
"I don't know if I'd go that high,"  laughs Hartings.  "If we had beaten Versailles in the MAC tourney at their home house I'd be stoked right now.  As it was we finished with Versailles as co-champs.  We were guaranteed a share going in, but our boys acted like they had lost the state title.  We could have been outright champions, and you know how that goes.  Hopefully we get things straightened out before starting the second season this week."
Their lineup is a statistical powerhouse, with room to even improve.  Anchor Keaton Bruns carries a 211 average, Hayden Beougher is at 202, Caleb Sutherin is at 203, and lefty freshman Austin Burden has come on suddenly of late to lead them all, averaging 211, but with only 9 games behind him.
"Keaton is by far our anchor, and he's the guy who enjoys being in that position where he has to throw a strike to win, to move on.  Hayden is throwing it well, and he bowls right in front of Keaton.  But our brightest spot right now is Caleb Sutherin, who threw a 300 two weeks down in Kettering.  Early in the year he was not throwing the ball well, but he's put in a lot of time, he's gotten sharper, and he's a great teammate.  He had a very good MAC tournament.  Austin is one of our highest average people right now, and he's only a freshman.  But he really throws it good.  I expect him to see a lot of playing time."
Versailles has its own local tradition, but has never won a state bowling title.  Hartings assures…they're good enough to compete for one.
"They've got a lot of seniors,"  he says.  "They got a lot of talent, and this is probably one of their best chances ever to get there.  Will they get to the final match?  The could, and we might see them in the final match.  They go south for the sectionl round (Huber Heights), we go northwest (Minster), and I know they're pretty pumped up after winning the MAC tournament.  They've got a lot of confidence.  I think they'll do well and move on to the district, and I think they'll get out of their district.
"We hope to see them the first weekend in March (the state weekend at Wayne Webb Bowling Center, in Columbus).  There's a good chance we could end up as the final two teams."
That would create some local excitement, of course, if only to a small group of area bowling enthusiasts, parents, friends, and well-wishers.  Bowling, of all the OHSAA sports, exists in a select community of anonymity, along with swimming, tennis, and gymnastics.
But there is no more exciting competition than that of the final day – the final matches.  Those who pack Wayne Webb get their money's worth, and those who look up at those seven bowling title banners hanging in the Coldwater gymnasium may have no idea of what it takes.
They don't even know Keaton Bruns, Hayden Beougher…Landon Henry (Versailles) and Matthew Francis (Versailles).
But they'd be impressed if they did!