After a competitive first quarter, Tipp caught fire to catch Piqua by halftime…and bury the Indians in the second half behind Stanley Clyne's career-high 34 points.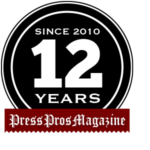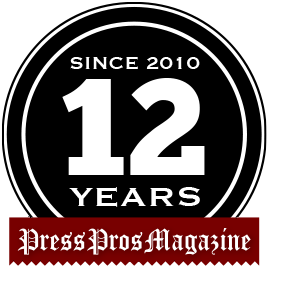 Tipp City, OH -They say nothing is tougher in sports than to beat a team for a second time in the same season, or in the case of Tipp and Piqua Saturday night, the second time in a month.
But after a so-so start in the game's first four minutes, Tipp came to life over the final 28 minutes to make it look easy, besting the Indians and sweeping the season's series for 2022, 78-56.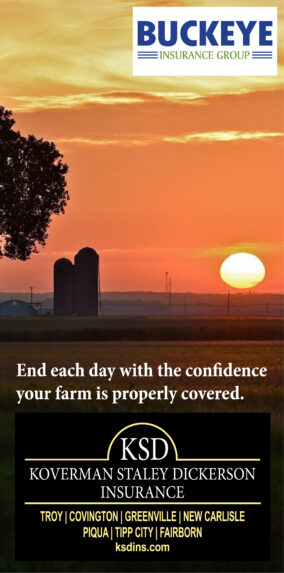 Actually, Piqua gave a good account of itself after falling behind 6-0, going on a 12-6 run to tie Tipp at the 7:00 mark of the first quarter, and led by its end, 14-12.
But remember the name Stanley Clyne, a junior, who scorched Piqua for a career-high 33 points in their first meeting, and hit 6 of 6 from three-point range on his way to doing it?
Clyne apparently has a thing for the Indians because he scored 13 in the first half of Saturday's rematch, on his way to a new career-high of 34 points, and had the Red Devils on top by halftime, 29-26.
Clyne had those six three-pointers in the first meeting, hot as a pair of rats wrestling in a wool sock.  But that was nothing compared to what he would do in the third quarter of Saturday's game.  He scored 17 points, hit six of eight from the field, including a pair of three-pointers, and three of three from the foul line, to lead the Devils on a 30-13 run that pretty much put a comeback attempt out of Piqua's reach.  Tipp led by twenty, 59-39, by the start of the fourth quarter.
"This meant a lot tonight,"  said Clyne.  "We don't need to make 13 threes to win.  Tonight we showed we have guys who can drive and kick, find different ways to get a bucket."
And how.
With one of the deepest rosters in the area, Tipp had nine different players score, hit 8 of 18 from behind the arc, and cruised through the fourth quarter to score the exact same point total as in their first game with Piqua.  The difference was this time…Piqua didn't hit 11 three-pointers like they did in the first game.
In fact, it was a different Piqua in the second half from the one that played Tipp almost even in the first.
They weren't as patient.  They tried to play too fast. They were carefree with the basketball.  And didn't share the basketball as well as they had done in the 78-77 loss to Tipp a month ago.
"We weren't as consistent tonight as we have been,"  said coach Brett Kopp of the Indians (13-9), who before losing to Troy Friday night had been on a 7-0 win streak, their longest win streak in 21 years.
In the end it was those details that beat them, along with little things like rebounding and transition defense.  Sitting on 32 points midway through the fourth quarter, Clyne scooped up a turnover near half-court, out-raced the Piqua defense to the other end, and punctuated his career night with a thunderous dunk – his 33rd and 34th points.
The win capped an undefeated home schedule for the Red Devils and moved them to 16-4 on the season, 15-2 in league play, and with one game remaining next week before the tournament season begins, served as reassurance and a confidence booster after a frustrating loss to Sidney earlier in the week.

"I thought in the first half we actually took too many threes," said Red Devils coach Adam Toohey.  "We were getting open ones, and that's fine, but we don't want to shoot two, three, four, five in a row.  We needed to get something inside.  And I thought the guys did a good job of scoring off turnovers in the second half.  Our defense cranked it up, and we tried to take Dre'Sean (Roberts) out of the game.
"That (the defense) sparked us, and Stan really got it going, especially in the third quarter.  And when he got rolling that opened things up for everyone else.  Sidney was a wake-up call, that we needed to be more physical on both ends – big boy basketball from here on.  I thought we answered that tonight."
Behind Clyne's 34, Liam Poronsky had 10, Cole Coppock had 9, Gavin Garlitz had 7, Jackson Smith (5), Luke Hoover (4), Preston Zumwalt, Evan Manes, and Andrew Oen with 3 each.
Piqua's Anson Cox led the Indians with 16 points, Josh Crusey had 11, Tanner Kemp had 10, and they did limit Dre'Sean Roberts.  He finished with 7 points.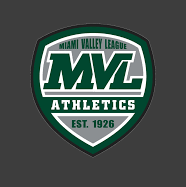 With one game remaining next week at Greenville, the question now sits with whether Tipp can play consistently with what they learned from the Sidney game?  Will they still hear that wake-up call against the likes of Oakwood and Chaminade-Julienne, in the event they need it?
"I hope so,"  added Toohey.  "That's the goal.  We need to carry it on to the post-season because we know the tournament's going to be officiated that way.  We have to play up to that – play to the level of physicality that's allowed.  We had a lot of fouls tonight, but we have enough depth to play hard, foul, and live with it."
Nothing, they say, is tougher than beating a team for the second time?
They'll know – we'll all know – soon enough.