The University of Dayton basketball team used and abused Duquesne earlier this week, then turned around and treated George Washington even more unneighborly Saturday afternoon in UD Arena with a near-perfect first half display of passing, shooting and defending to clobber the Colonials, 80-54.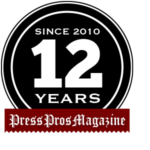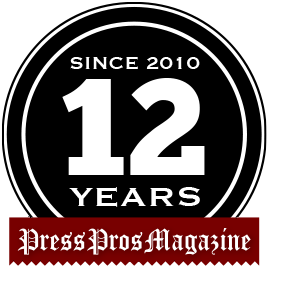 DAYTON — If George Washington University's basketball team wanted a pre-warning of the dangers lurking inside the University of Dayton Arena, it should have dialed 1-412-396-6566 and asked for Duquesne coach Keith Dambrot.
Dambrot and his Dukes trailed the University of Dayton Flyers by 27 points early in the second half en route to a 21-point defeat earlier this week.
George Washington didn't make that call and on Saturday afternoon it looked as if George showed up and Washington stayed home.
The Flyers played a practically perfect and peerless first half and they played the second half for entertainment purposes only.
UD romped and rolled to an 80-54 victory. At one point late in the first half the Flyers led 41-18. They could have called off the dogs right then, but the halftime entertainment was three dogs making acrobatic frisbee catches.
And here is what George Washington saw before its very bleary eyes in the first six minutes as UD was as unselfish as The Salvation Army and the basket looked as big as a jacuzzi tub.
The Flyers made eight of their first nine shots, four of five from three-point territory. They had assists on all eight of their baskets. It was 20-7 and GW was out of breath from following the bouncing ball.
By halftime it was 48-23. The Flyers were 19 for 27
(70.4\%), with 17 assists on those 19 baskets. And they were 8 for 11 from three (72.7%)
Malachi Smith had eight assists by halftime and finished with nine and was asked if any GW player said anything to him like, "Don't you guys ever miss?"
Smith smiled broadly and said, "Nobody really said anything. Honestly, I'm usually the one to start something. But I didn't really say much today. Everybody was scoring and we were up a lot so I felt I didn't need to say much."
What was there to say?
GW arrived with three wins in their previous four. They had scored 70 or more points in their previous three. In Dayton, 'D' is for Defense and the Flyers held the Colonials to 16 below that.
And GW had two of the top scorers in the Atlantic 10, including the league-leader, James Bishop, averaging 18. And he had scored 20 ore more in five straight games. UD's Kobe Elvis covered him like a pair of cheap tight shoes. Bishop scored 10 and was 4 for 13 from the field.
Joe Bamisile was averaging 15 and he scored five on 2 of 8 shooting.

As awesome and awe-inspiring as the shooting was, coach Anthony Grant drew pleasure from the defense, the share-the-leather assists and the balanced scoring.
Kobe Elvis 13, Toumani Camara (13), DaRon Holmes II (12 and R.J. Blakney (11) gave the Flyers four guys in double figures, all within two points of each other.
"Yes, that's the strength of our group," said Grant of the balanced barrage. "It has been pretty consistent for us that on any given night it could be a different guy. That's something that we've talked about quite a bit as a team."
"Our guys understood what they had to take away from GW (defensively)," he added. "They have two of the most explosive offensive players in the league (Bishop, Bamisile). And in the first half we had 17 assists on 19 made baskets. And we shot the ball very well."
It was a day when Grant could become Captain Obvious because the fully-loaded UD Arena was witness to the carnage.
With the win, the 17-8 Flyers moved to 9-3 in the Atlantic 10 and received other help. St. Bonaventure upset Saint Louis Friday night and Rhode Island knocked off first place Davidson Saturday afternoon.
That moved the Flyers into a tie for second place with Virginia Commonwealth, one game behind first place Davidson (10-2). And the Flyers visit Rhode Island Monday night.
"I feel like these next few games we can make a push toward first place," said Smith. Indeed. The Flyers next four opponents — at Rhode Island, at St. Joseph's, home to UMass, at La Salle — all have losing record.
Then they finish at Richmond and home to Davidson.
Of the Flyers ribald start Saturday against GW, Camara said, "The first half we did a really great job. We were on top of all our stuff and followed the game plan. We did a great job of playing hard from the jump."
The Flyers, of course, couldn't maintain their finger-burning hot start, but came close.
They finished 33 of 53 (62.3%) and were; 10 of 16 (62.5%) from three. Everybody improved their marksmanship scores: But Holmes and Blakney were four for five and Blakney was 3 for 3 from three.
Elvis was for 6 for 9, Elijah Weaver was 2 for 3, Moulaye Sissoko was 2 for 3, Kaleb Washington was 2 for 2 with a thunder dunk, Smith was 2 for 4 and non-scholarship walk-on Christian Wilson was 1 for 1.
It is safe to say that a good time was had by all. . .well, all wearing home white uniforms. Next time, GW will give UD's previous opponent a quick call.