They lost to the same team a month ago by a point, a game after which Anthony Grant questioned their toughness.  Wednesday, UD got its revenge with a blowout win on the road against Virginia Commonwealth…82-52.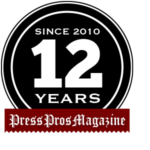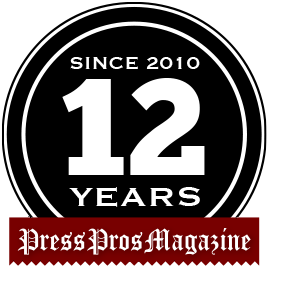 RICHMOND, VA — The University of Dayton Flyers completed a trifecta Wednesday night in the Siegel Center.
They played, and defeated , three straight Atlantic 10 conference opponents nicknamed 'Rams.'
The Flyers now have beaten, in succession, Fordham, Rhode Island and Virginia Commonwealth.
And none was bigger than the total domination and annihilation of VCU Wednesday, 82-52.
It was a battle for second place and it was no battle at all as the Flyers took apart these Rams piece by piece. The Flyers are 7-2, one game behind Davidson.
It came against a team that had won eight of the last 10 against the Flyers, it came against a team that beat the Flyers three times last year, an it came against a team that beat the Flyers 53-52 earlier this season at UD Arena.
And it came against VCU coach Mike Rhoades, who was 8-and-3 head-to-head against UD coach Anthony Grant.
On this night, the Flyers had 52 points with 15 minutes still left in the game and the 82 points came against a team that averaged giving up only 61.9 points a game.
This one was decided in the last seven minutes of the first half.
It was 21-21 with 7:07 to go and the Flyers fled the Rams like a gazelle fleeing a hungry lion, outscoring VCU 22-7 for a 43-28 lead.
The way the half ended was a combined punctuation mark/exclamation point.
With four seconds left,  DaRon Holmes II slammed home a dunk. The Rams were lackadaisical with the inbounds pass. Kobe Elvis stole it and scored…four points in the final four seconds.
"Elvis was really good today," Grant said on his postgame show with Larry Hansgen. "He was aggressive and defensively he did a good job. That was a big play; (at the end of the half), a momentum-changing play. We got those two points on (Holmes's) dunk, then come right back with the (Elvis) layup…that put us up 15 to go into halftime with all the momentum."
Then the Flyers opened the second half with five quick points — two free throws and a dunk by Holmes and a free throw by R.J. Blakney to push the lead to 20, 48-28, and it was a downhill slalom for UD the rest of the way.
Three Flyers were in double figures in the first half, Toumani Camara 16, Kobe Elvis 12 and DaRon Holmes II 10.
And that trio didn't stop at intermission. Holmes finished with a career-best 21, Elvis a career-best 20 and Camara 18.
Speaking of trifectas, Camara was startlingly good in the first half. Entering the game he owned eight three-point baskets all season and was shooting 23 percent. He was four-for-four in the first half.
Elvis put on a show, making more acrobatic moves than the Wallendas to score improbable and impossible angled shots.
VCU seemed totally lost without its star player, Vince Williams, a senior from Toledo averaging 13 points a game. He sat in street clothes in agony as his teammates fumbled and stumbled.
The Rams committed 17 turnovers that led to 23 UD points and the Flyers captured 18 offensive rebounds that accounted for 14 stick-back points.
The Flyers hit 33 of 63 (52.4 percent) and 7 of 15 from three (46.7 percent).
With all that offensive flair, perhaps the most noteworthy facet of this non-contest was Dayton's wool blanket defense.
"We were really good defensively," said Grant. He can record that statement and play if after every game because the Flyers have established a defensive identity since A-10 play began. "We've been really consistent on the defensive end. Defensively, we made it difficult for them to get any consistency on the offensive end.
'Once the guys understood what they needed to take away, they did a really good job," Grant added.
The Flyers took away everything the Rams owned but their sneakers and they white home uniforms.
"VCU was missing a big piece in Vince Wlliams, he does a lot for their team," Grant said graciously. "We felt like if we took care of the basketball, got good shots…and we felt we had an advantage on the glass."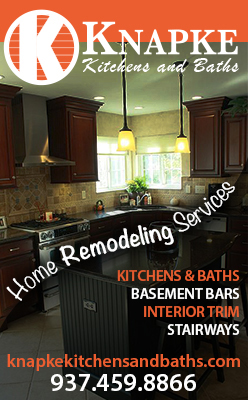 In addition to those 18 offensive rebounds, the Flyers had 22 on the defensive end and outboarded the Rams, 40-22.
"We did a real good job of handling their press (take a bow, point guard Malachi Smith), what they call Havoc the way they defend," said Grant. "And we had those multiple opportunities for second shots."
VCU came into its own cozy little gym with an impressive win at Davidson, Davidson's only league defeat, and a win at Richmond in the last few days.
The Flyers were scheduled to fly home after the game, but poor weather conditions grounded the team almost as solidly at they grounded VCU.  They were scheduled to return to Dayton Thursday for some quick preparations for a trip to St. Louis to play the Saint Louis Billikens Saturday. Saint Louis knocked George Mason out of second place Wednesday night with a double overtime victory.