A desperate rally brought Ohio State to the brink of a mammoth road upset at No. 6 Purdue, but the Boilermakers reverted to the same assassin who shot down the Buckeyes last season…and he did it to them again.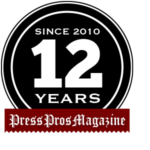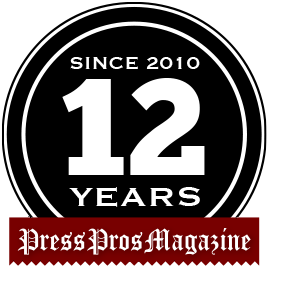 West Lafayette, IN – It was at first hopelessly lost and then just respectfully lost before finally being excruciatingly lost, 81-78, which explains why Ohio State felt as if hit with more than a single defeat Sunday afternoon at Purdue.
These kinds of failures, inflicted on Jaden Ivey's desperation three-pointer from the right wing with 0.6 seconds remaining, sting more than road losses at Indiana or Wisconsin where OSU never showed much heart.
Truth be told, the Buckeyes were even less likely to win this one than either of those previous losses, given Purdue's No. 6 national ranking, vast size advantage in the post and the extra energy pumped into an already-intimidating Mackey Arena by the presence of a Sunday afternoon national television platform.
Getting the victory after trailing by 20 points with 14 minutes left would have been grand larceny, the kind that's allowed in athletics, but doesn't often occur when officials seem determined to cash their tickets on the over.
Harsh? Maybe, but Purdue – which seems conflicted between whether its strength program is developing body-builders or basketball players – wound up whistled for 12 personal fouls to OSU's 22, which put the Boilermakers on the line 26 times, 12 more than the Buckeyes.
"I thought we had a really resilient bunch today, which was really good to see," Ohio State coach Chris Holtmann said. "We have really good kids who are tough-minded and understood we were playing a really good team on the road. We had some self-inflicted wounds that created some leads, and they made some shots. Obviously, they're a load inside."
Purdue always is, prioritizing the recruitment of some of the largest humans on the planet. Any 7-footer you have will likely be looking up at whoever the Boilermakers put in the post, whether it's 7-2 Isaac Haas a few years ago, 7-3 Matt Haarms after that and now 7-4 Zach Edey.
Edey had 20 points via 7-of-9 field goal shooting and 6-of-11 success at the line. Yes, he got to the line only slightly less than OSU did as a team, although Edey's three rebounds – given his size – suggest he's not the most nimble of athletes.
Nevertheless, Edey put OSU center Zed Key on the bench with two personals in the first three minutes and that theme would continue throughout. The Buckeyes alternatively tried E.J. Liddell, Kyle Young and Joey Brunk on Edey, who accounted for the lion's share of the 14 personals those four OSU players collected.
Edey was called for only three.
In addition, Purdue gained nine points off the bench from 6-10, 255-pound Trevion Williams, whose stray elbow to Young's head in last season's Big Ten Tournament — without any accompanying sanction from the conference — sent Young to the sidelines for the final two games of the season.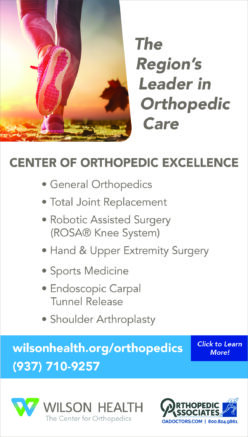 Williams, perhaps the most physical post in the Big Ten, committed one personal.
The lone offensive weakness in Edey's and Williams' games is their free throw shooting. Williams was even worse than Edey, going just 1-of-5, which is why it was curious Ohio State elected not to foul him on an inbounds pass deep in the Purdue backcourt with 25 seconds remaining.
Liddell had just tied the game, 78-78, with his second straight three-pointer off a steal by Young on Purdue's previous inbounds.
Liddell had four fouls at the time, so his ability to withstand overtime was no guarantee. Plus, Ohio State had all the momentum, having rallied from eight points down in the last two minutes.
"We just wanted to stop them and get the rebound," Holtmann said. "It ended up being a bit of a busted play. It wasn't what we had seen them run late."
Maybe not schematically, but what Ivey did by getting free along the right wing just in front of the Purdue bench and launching over Eugene Brown's extended arm certainly looked somewhat familiar.
Last season at OSU, Ivey stepped back from defensive coverage with five seconds left and splashed a game-winning three in a 67-64 Purdue victory.
This time, he ripped the nylon again and Ohio State had time only for a desperation Jamari Wheeler three-quarter court launch that didn't threaten the rim.
"I felt like we had him in the position we wanted," Liddell said. "A fadeaway three? You can't ask for better defensive position than that."
Ivey led all scorers with 21 points, one more than both Liddell and Malaki Branham contributed for the Buckeyes (13-5, 6-3), who return home Thursday to face Iowa.
Branham was consequential down the stretch, scoring 10 consecutive points for OSU to provide hope.
"I was just trying to be aggressive and start something," Branham said. "We came out a little slow the first four minutes of the second half. The rest of the second half, we were aggressive and clawing back."
Edey led the Purdue getaway after the break, drawing another foul on Key, which led to a free throw, and another foul on Young, which led to a three-point play opportunity.
"He's a giant," Liddel said, rolling his eyes when asked about the difficulty of defending Edey. "I'm a big human. When I go home, people tell me I'm gigantic, but they don't even understand what we had to go through. He did really well, keeping the ball high. He's a good player."
When Justin Ahrens – who did not start for the first time all season – threw away a midcourt pass that fed a Purdue breakaway layup, the Buckeyes faced a 47-30 deficit with 17:46 to play.
No one envisioned the final seconds would prove as tight as they did, or that Purdue would need Ivey to slam the door on OSU again.
"He's obviously a tremendous player who can get a shot up," Holtmann said. "In those situations, late in games, the ball has to find guys who can get a shot off. Not everybody can do that, but he certainly can."
Bruce Hooley hosts the We Tackle Life podcast on iTunes and GooglePlay.