Versailles overcame another slow start to catch fire in the second quarter and second half, returning to its winning ways with a 70-60 Saturday night win over Russia.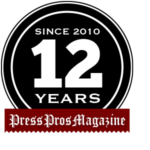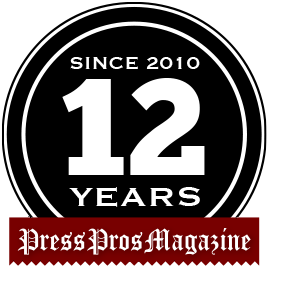 Russia, OH – Versailles coach Travis Swank called it 'spurtability'…how his 16-1 Tigers returned to the win column Saturday after a double-overtime loss (their first) 24 hours earlier to New Bremen.
What he meant was…for a second night in a row No. 1-ranked Versailles had to overcome a slow start to catch fire in the second quarter, and again the second half, to fight off a determine comeback effort by Russia (11-7) and win, 70-60.
And for Russia there was more than the usual incentive of playing Versailles, a long-time backyard rival.  Because, the Raiders were coming off their own Friday night debacle, a 60-31 loss to league rival Jackson Center, the Raiders' worst effort of the year…and worst in some time.  Russia would show some 'spurtability' of its own, but it wasn't enough to win, or to overcome a 29-point performance by Versailles senior, Jaydon Litten.
Litten would record the high-point total for the night, hit four three pointers, a couple of floaters from mid-range and a perfect 11-for-11 from the free throw line.  It wasn't his biggest game of the season (he previously had 31), but by far, it was his most efficient.
"My  teammates just found me in open spots tonight,"  said Litten, detailing the difference a night, or 24 hours, can make in the play of a basketball team.  "I was able to knock down some shots…we got a win."
He didn't have a great start, like the team itself, scoring just two points in the first quarter as Russia led 16-13 at the end of eight minutes.
But in the second quarter…a trio of three-pointers, a floater from the lane, and three free throws for 14 points fueled a 21-11 spurt that erased Russia's three-point lead and sent the Tigers to the halftime time locker room with a 34-27 lead.
"We shot the ball better, especially from the line,"  said Versailles coach Travis Swank.  "I think we were 20-of-23, overall.  It's a backyard rivalry and you were going to get the best from both teams tonight.  We're happy to come out of here with a win because they're very young, and they're very talented."
Talented, and proud, without question…seeking to erase the memory of the 29-point loss the night before.  Russia came out of halftime and outplayed Versailles to the tune of 19-12 in the third quarter, highlighted by a top-of-the-key three-pointer by Xavier Phlipot at the buzzer that sent the game to the fourth tied 46-46.
But Litten went right back to work in the fourth, along with teammate Ben Ruhenkamp. Each of them had a pair of three-pointers, each were a perfect six-for-six from the foul line, helping Versailles score on 13 of 14 chances from the line.  A 10-0 Tiger run shot the score back out to a 10-point lead, 56-46, before Russia could call a timeout and regroup.  And it did.
The Raiders immediately went on a 6-0 run of their own, fueled by buckets from Hayden Quinter and Monnin to cut the deficit to six.
But that was as close as it got.  Versailles got to the foul line and simply didn't miss.  Outscoring Russia 24-14, the Tigers wrapped up a tidy 70-60 win.
Litten's 29 led all scorers, of course.  But he had some balanced help from Ben Ruhenkamp (15), Connor Stonebraker (13), Eli McEldowney (9), and Noah McEldowney with 5 points.
Russia played its heart out to come back from a pair of avalanche-sized Versailles' runs, but couldn't overcome the impact of Litten's big night.  The Raiders had four finish in double figures.  Zane Shappie and Ben Bohman each had 11. Brayden Monnin and Xavier Phlipot each had 10., Hayden Quinter and Braylon Cordonnier each had eight and Ross Fiessinger finished the game with two points.
"I was really proud of the way our guys came back from last night,"  said Russia coach Dave Borchers.  "We really went down hard last night.  So to come back the way we did tonight I was very proud of them. We didn't get the win, but we proved that we're made of something.  We went toe-to-toe with them, and they had some spurts.  They had the one before halftime and we came right back.  It proved to me that we've got some big hearts beating in our chests."

Travis Swank was proud of his own team, and in particular, the way Jaydon Litten played.
"We have some good spurtability, but they do, as well,"  said Swank.  "We just try to keep as calm and relaxed as we can.  I need to do that as a coach, as well as our seniors, because we've got to keep calm and execute.  If we can do that we're going to be fine."
"Jaydon can get hot in a hurry,"  he smiled. "He's had big games like this before, and I hope he continues his hot streak because he got hot like this last year at about the same time and we had a nice tournament run.  And a big part of that was his shooting ability.  He's added to about every part of his game since his freshman and sophomore year, and he's really changed his game.  You saw tonight the kind of impact he can have."
Before anyone writes to say there's no such word as 'spurtability' (we looked, and there isn't), it's simply a figment of 'coach-speak', which isn't a word, either.  So if you're Versailles, you can focus on good post-game grammar, or you can be 16-1, enjoy Jaydon Litten and those hot streaks, and be ranked No. 1 in the state.
Hmmmm?
"I don't know if it's a word or not,"  said Swank.  "I'm just using it."