Wright State-bound Drey Carter scored 31 points and Westerville South used a key defensive stop at the end of regulation to beat crosstown rival Westerville North, 74-65, and remain unbeaten at 16-0.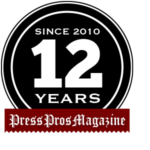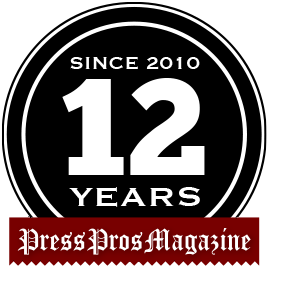 Westerville, OH – Take it from 36th-year Westerville South boys basketball coach Ed Calo: The decisive play in a humdinger of a rivalry game Friday at Westerville North resulted in the scoreboard not changing. It should be noted that Calo is an unabashed advocate of in-your-face pressure defense.
Underdog North had undefeated South in its crosshairs after Wildcats standout Drey Carter was called for an offensive foul with 9.2 seconds remaining and score tied, 58-58. Andrew Scurlock worked hard to get the call, tumbling backwards to the floor after some hand fighting with Carter.
With the overflow crowd roaring, North inbounded from near midcourt with a chance to slay the No. 3 team in the state in Division I. With Carter, at 6-feet-8, defending the inbounds and the Wildcats pouncing on every Warrior that touched the ball, North was unable to get off a shot, let alone advance within 30 feet of the basket. It was a magnificent sequence for South.
"That was my favorite play of the whole game," said a grinning Calo afterwards. "To keep a team like that from getting off a shot in nine seconds is just phenomenal. That may well have given us the lift we needed going to overtime."
Westerville North coach Shan Trusley would not dispute Calo's assessment.
"All the credit to Westerville South," he said. "They make it so hard on teams in re-start situations, getting the ball in. We thought we had a great play called there. We wanted to get it to Noah (Lawrence) going downhill, where he could dish to Carter (Reese) or feed it down low. South just blew (the play) up. I told our kids that games are never decided on one play – you could find a lot of game-changing sequences – but that one was big for sure. We'd like to have it back."
With a fresh four minutes to regroup, South took command in the overtime and coasted to a 74-65 win that more or less clinched the Ohio Capital Conference Capital Division and kept its quest for perfection alive. South (16-0, 10-0) now leads second-place North (11-5, 7-3) by three games with four remaining.
"First of all, I give North all the credit in the world," Calo said. "They forced us to do things we don't typically do. They played so daggoned hard. They gave us their best shot tonight. But there's just something about our guys and their belief system that when we get into a close game like this, we can pull it out. I think that's four games now we've won by four points or fewer."
One of those close shaves came against North in December. The Warriors missed a potential game-winning three-point shot as time expired and South escaped with a 45-43 win. The rematch was even more exciting, highlighted by 17 lead changes and 10 ties.
In the overtime, Reign Winston hit a three-point shot with 2:39 remaining to give South a 63-60 lead it would not relinquish. Twice, the Wildcats scored after grabbing their own missed free throws. A put-back by Carter, who scored 20 of his game-high 31 points from the fourth quarter on, sealed the deal for South.
"For us, we needed to slow down and not let them push the pace," said Carter, a Wright State signee. "We came out of regulation with a lot of energy and momentum and that drove us to the win. It's always fun playing this rivalry game with North. The atmosphere and emotion out there tonight were amazing."
The Westerville school district had announced beforehand that tickets would be sold on-line only, with seating limited to 50 percent capacity due to COVID-19 protocol. Somebody didn't get the message. There was not an empty seat in the house for the doubleheader that included a girls game (South won 51-35), followed by a Hall of Fame ceremony.
Calo felt that getting a quick lead in overtime put North on its heels.
"They had to press a little and we were able to turn them over a few times and capitalize on our end," he said.
Both teams made 23 field goals but South went 23 of 34 at the free throw line and North 13 of 19.
Isaiah Johnson added 12 points for South, which heading into the night was one of only nine unbeaten teams in Ohio and three in Division I. The Wildcats have notched only one other perfect regular season during Calo's reign.
"I can't speak for the players, but I don't think being undefeated has put any undue pressure on me or the coaches," Calo said. "It may sound cliché but we just try to get better every day and win every game. I can't say I thought we'd be 16-0 at this point, but I also can't say, no, to that, either. Our guys go into every game believing they have a great chance to win."
The Central District tournament draw will be a week from Sunday. South, Gahanna and Pickerington Central are expected to battle for the top three seeds, with perhaps up to 12 teams being legitimate title contenders.
Malachi Peacock had 21 points and Reese added 20 for North, which answered offensively all night, but ultimately had trouble matching up with Carter.
"We had Andrew Scurlock on Carter and we believe he's one of the best defenders in central Ohio," Trusley said. "Carter is a tough, tough guy to guard. He's a great player and a big reason they've achieved everything they have thus far.
"This probably sounds a lot like what I told you in December after the South game, but that was just an incredible high school basketball game played at a very high level. I felt like we played even better this time around. Sure, it hurts after coming so close, but if we continue to play at that level, I like where we're at heading into the district tournament. I'm really glad our kids got to play in that environment at least once in their career. It's been a few years since our gym has been that amped-up. It was deafening at times. That's what high school basketball is all about."