Popular columnist Greg Hoard returns this weekend with a look at Sunday's AFC Championship game; how the Bengals have reclaimed their city and how the city might be counting on one man way too much.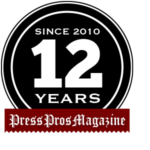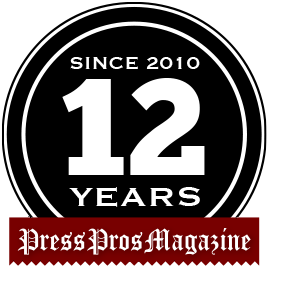 Cincinnati, OH — Something strange is happening here. After all the years of embarrassment and disappointment—outright humiliation, in some cases—people actually believe in the Bengals again.
The city is absolutely flush with optimism – unabashed trust. People are actually talking about the Super Bowl and who the Bengals might face.
Everywhere you look there is orange and black bunting. It's Halloween all over again. A couple miles from my house, a guy has 12 full size Bengal flags lining his driveway and two more on the roof of his house. A few years ago, he would have been cited for littering. At the very least, his sanity would have been questioned.
The other day a homeless man approached me asking for spare change. He was wearing a Bengals jacket and it didn't look like a holdover from '81 or '88, those "Who Dey" years of yore.
When I waved him off, he scowled at me through a gnarly beard and muttered, "Ya a Steelers fan, er whut?"
I must admit that the Bengals new success is more than welcome. For years and years, football season around here has been pretty miserable. For far too long, the Brown family and former coach Marvin Lewis allowed the inmates to run the asylum. The result was performance that was as short on discipline as it was intelligence.
Perhaps Zac Taylor's greatest achievement as head coach is that he has been able to restore those qualities to the team in a relatively short period of time.
But while Taylor's work and ownership's support provides the foundation for the Bengals' success this season, they are not the source of the fervor surrounding the team.
This euphoria rides with the talents of young Joe Burrow, in less than two full seasons one of the most heralded quarterbacks in the league, and—most assuredly—one of the most successful.
But for all he has achieved and all he promises, it's not smart to attach so much, too much to Burrow alone.
Success in football—more than any other sport—is the product of a good system carried out by a cohesive unit, one not overly reliant on one part of the team—the offense or defense—and certainly not a single individual.
In basketball, one player can reverse the fortunes of an entire team, i.e. LeBron James, Michael Jordan or Larry Bird. In baseball, a 20-game winner can make a marked difference, as can one multi-talented player such as Mookie Betts.
For all Burrow brings to the table, and he is exceptionally talented, he is reliant on those around him. That said, the Divisional win over Tennessee illustrated his vulnerability. The Titans sacked him nine times. They pressured him all day long, knocked him around like a range ball. Still, some will argue, he performed admirably leading the Bengals to a win.
Some, however, would counter with the notion that the most valuable player in the Bengals win was Titans quarterback Ryan Tannehill. Tannehill made one bad decision after another and threw three interceptions, the last leading to Evan McPherson's game-winning field goal.
This much is certain. Come Sunday and the AFC Championship game in Kansas City, the Bengals must protect Burrow far better than they did against the Titans. If they don't, it won't be a contest. The Chiefs will walk away with the game and into the Super Bowl for a second straight season.
The Chiefs have Patrick Mahomes. Mahomes isn't a quarterback, he's a magician. If you doubt that, revisit KC's win last week over Buffalo. That was pure wizardry.
In addition to pulling off passes and moves more suited to the Globetrotters, the Chiefs offensive line gives Mahomes time, and given time, he blows opponents apart.
This season KC gave up 28 sacks. That was tied with New England for third fewest in the league. The Bengals allowed 55 sacks. Only Baltimore (57) and Chicago (58) gave up more.
But one of the more remarkable qualities about Burrow is his resiliency. Besides the 55 sacks, he was pressured and hit all season long. His toughness can't be questioned.
But, he's human and the hits, the pressures and the sacks all take a toll, physically and/or mentally. As a result, patience may run thin, a decision might be slowed or a throw hurried. It happens, even to the greats and just one slip-up can change a game.
On Sunday, the Bengals protection must be at its best. Burrow needs to get rid of the ball fast and when he leaves the pocket he has to be smarter. It's on these excursions that his inexperience shows. The man can't slide. When he does he risks decapitation.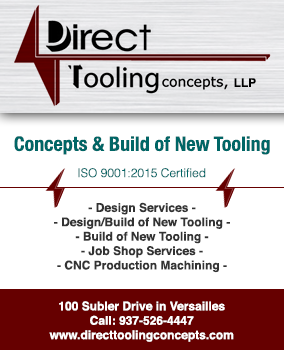 Of course, there are many who dismiss doubts about the Bengals and the outcome of Sunday's game. They point to the January 2nd meeting between the same two teams at Paul Brown Stadium: Bengals 34, KC 31. The loss broke KC's string of eight straight wins.
Burrow passed for 446 yards, completing 30 of 39 passes. Ja'Marr Chase caught 11 passes for 266 yards and three touchdowns.
When Chase walked off the field, he passed Mahomes who said: "See you in the playoffs."
So Sunday, it is, indeed, the Bengals and Chiefs for a big stack of the chips and two things are certain.
One, it will not just be about Joe Burrow; and two: how strange it is, after all this time and all that's happened, to even consider the idea of the Bengals going to the Super Bowl.
Never thought I'd see the day.