One of the pillars of Buckeye Nation has passed.  Bill Wells will be remembered for his character, commitment, and his spirit of paying forward.  He died Monday…at the age of 60.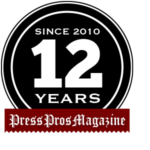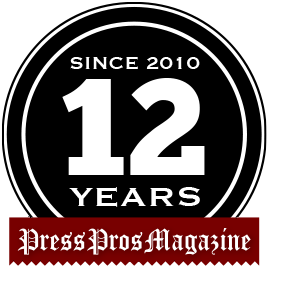 The news hit Ohio State University, Buckeye sports, and in particular…Buckeye baseball like a bolt of lightning.  Long-time benefactor, friend, and a noble supporter of 'time and change', Bill Wells, passed away at his home Monday.  Born June 19, 1961, he was 60 years old, and his impact and personal commitment to all things Buckeyes may never be replaced.
"He was a person who just gave a damn about things,"  said Ohio State baseball coach Greg Beals on Tuesday.  "And his interest went well beyond that of baseball.  Bill Wells genuinely cared about the players and their experience here.  Buckeye baseball had no greater friend."
He had a love for Buckeye baseball, and his family was instrumental in the building of Bill Davis Stadium and supporting the program through endowed scholarships and support of the Buckeye Diamond Club. The newly renovated locker room at the stadium is named in his honor…the Bill Wells Baseball Team Suite.  And his generosity extended to other departments of the University, and largely without the public's knowledge.  Only a privileged few ever really got to know and appreciate the heart and nature of Wells.

"I was never a very good baseball player in high school, but I wanted to be,"  he would tell and laugh.  "So I enjoyed living the sport through our own baseball players. I wasn't gifted enough to play at their level, but I took pleasure in supporting them…to help each of them become better players through their experience at Ohio State."
"His commitment was always the same,"  said Buckeye Diamond Club president Frank Fraas.  "He did so much for so many people anonymously…because he was just a good guy."
He enjoyed history, and he valued dedication – the commitment of others.  On a trip to Gettysburg Battlefield with me and long-time friend Tom Randall in 2019, Wells surveyed the landscape for two days in quiet reflection.  He didn't say much.  He just looked.  It is my best memory of Wells.
"It's hard to believe what happened here…right here,"  he said.  "It's hard to believe that anyone could have done what those people did for our country.  And they didn't question.  We don't appreciate that kind of commitment enough, anymore."
He was the patron saint of Ohio State baseball through his generosity to support endowments, transportation for the team…and for just being there for countless Buckeye road games over the years.  But his appreciation for college baseball went well beyond Lane Avenue and High Street.  He was known throughout the Big Ten, by coaches, officials, and contemporaries for his matchless commitment to the advancement of Big Ten baseball.
"Bill was a very loyal supporter of Buckeye baseball, but he was also a great friend to others in the Big Ten,"  said Michigan State coach Jake Boss.  "He always made it a point to stop by when they played up here, go to dinner, or say hello if the Buckeyes were here to play football.  I know he will be missed.  He was a good man.  My condolences to everyone in Columbus for their loss."
The phone rang on Tuesday, people calling to confirm the news, or to share a story, or a memory of why he was so special.
The answer is simple.  He, like the man said, gave a damn…about good things, good people, and good opportunities.  His loyalty was matchless.  His commitment to helping others was beyond question, or even understanding.  His heart and his door were always open.
There aren't many patron saints for college baseball.  Ohio State was blessed to have Bill Wells.