Fordham University's basketball team came to UD Arena with blood in it eyes, smarting from 15 straight losses on UD's floor and hadn't won a game in Dayton since 1953. But the Flyers, with the return to sharp play by Malachi Smith and DaRon Holmes II held off the Rams for a 68-61 victory, pushing their Atlantic 10 record to 5-2.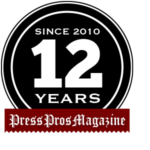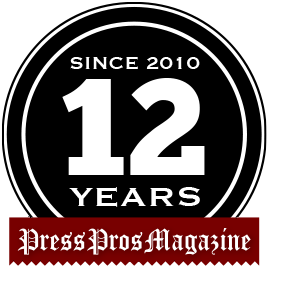 DAYTON — The Fordham University basketball team barged into UD Arena Tuesday night with mayhem, disruption and aggression scribbled in its playbook.
It was like the line from the movie Network, "I'm mad as hell and I'm not going to take it anymore."
The University of Dayton Flyers have wiped their feet all over Fordham's maroon jerseys forever and ever and ever.
The last time Fordham won a game in Dayton was the same year Sir Edmund became the first man to climb Mount Everest. . .1953.
That game was played in the old UD Fieldhouse, the first year of color TV at $1,175 a set, the average cost of a house was $8,200, one could buy a new Ford for $1,537 and a gallon of gas was 22 cents.
The 1953 Rams beat the Flyers, 64-58 and UD's starting five was Jack Salee, Bill Uhl, John Horan, Chris Harris and Don Donoher. Millenniums? Ask your grandpa.
Since then, Fordham had lost 15 straight in UD Arena. Make it 16 straight. The Rams came well-intentioned but ill-equipped to handle the Flyers and fell, 68-61.

Fordham's second leading scorer, Antonio Daye Jr. (16.8), entered the transfer portal last week. Fordham's leading rebounder and the fourth leading rebounder in the country, Chub Oham (11.4 rebounds a game) missed the trip with an illness.
That dumped all the pressure on 6-foot-2 guard Darius Quisenberry, a Springfield native who attended Wayne High School. For four years he was a thorn in Wright State's toes at Youngstown State.
He transferred to Fordham as a graduate student and is the team's leading scorer (17.9) Even though ne nearly hit his average with 17 points Tuesday, he was a non-factor because he was 4 for 16 from the field (2 for 8 from three) and made his mark at the foul line, hitting seven-for-seven.
The night belonged to a couple of Dayton guys who had bad days just three days ago at George Mason, where the Flyers laid a smelly, rotten egg, a 50-49 loss.
In that stinkeroo, DeRon Holmes II was afforded three shots and made one. Trying to take up the slack, guard Malachi Smith shot 17 times and made four.
On Tuesday, Holmes returned as a ruler in the paint — 19 points and with no Ohams to contend with, a career-best 12 rebounds.
In fact, the Flyers out rebounded Fordham, 44-24 and snagged 10 offensive boards.
Smith scored 13 points on four-for-eight, was four-for-five from the foul line, and handled Fordham's unorthodox helter-skelter in-your-face all-over-the- court defense.
Smith may be a snot-nosed freshman, but he owns confidence in high quantity. One bad day, one bad game, doesn't turn him into a sniveling pouter.
"You miss shots, you make shots," said Smith. "With me, I just keep sticking with it, stay with my game plan, which is to be aggressive. I did that. . .set the tone pretty well."
About Holmes getting only three shot at George Mason, Smith said, "Me and DaRon are the main two pieces in our offense. We have to play through him, through the post, inside-out."
As most teams do lately, the Rams tried to throw a tarpaulin over Smith, play him nose-to-nose and cheek-to-cheek.
"When we went to Orlando (for the ESPN Event Invitational, won by UD), there wasn't much info out there on me," said Smith. "They didn't know what I am really capable of and I shocked a couple of people over how good as I was playing.
"Over this second half, they've been watching film and learning how to stop me and slow me down," he added. "Teams are doing a good job and we're just going to keep making adjustments"
And about his down day at George Mason?
"My dad told me to stay with my shot and today it felt good in the first half," he said. "At George Mason I missed shot I usually make, probably my worst shooting percentage all year, The coaches and my teammates told me, 'Stick with it, you're our leader.'"
Fordham hung on tight in the early going. Quisenberry hit his only three to tie it early, 6-6. UD's Holmes took a low pass and turned toward the basket. He was fouled hard and then shoved by Antrelle Charlton, He as assessed a personal foul and a technical foul.
It certainly launched Smith on a spurt. He hit the two technicals, igniting a Smith spree of eight of the next nine UD points. It pushed the Flyers in front, 17-9, and was part of a 10-2 run late in the half that gave UD a 37-25 halftime lead.
Early in the second half, the Flyers led by 14, 51-37. Fordham scratched to within 58-50 with 5 1/2 minutes left.
Then the tried-and-true Smith-Holmes combination put it away. Smith smothered home a three, then Holmes grabbed a high-bounding offensive rebound and slammed it home for a 63-50 lead with only a couple of minute left.
Fordham hit a couple of late threes to creep closer, but the Flyers close it out by making three of five free throws in the final 30 seconds.
"We knew this game would be a difficult game," said UD coach Anthony Grant. "I think this is four games where they've put themselves in position to win with how hard they play and how disruptive they can be on the defensive end.
"We did a lot of good thing tonight, both offensively and defensively" he added. "We were plus-20 on backboards and we took advantage of where our advantage was."

That was under the basket with two big Fordham pieces missing.
The Flyers, 13-7 overall and 5-2 in the Atlantic 10, get to do it all over again on a short turnaround when they host Rhode Island Friday night at seven.