He lost the game, but Ohio State recruit  Joe Burrow won the hearts of 10,713 who watched and the imagination of those who couldn't wait to see him play for the Buckeyes.
Ed. Note:  He's arguably one of football's most riveting figures presently for having turned the fortunes of the Cincinnati Bengals around in just two short years.  But when Joe Burrow delivered what was then proclaimed to be one the OHSAA tournament's most unforgettable performances in the 2014 Division III championship game with Toledo Central Catholic, guest columnist Bruce Hooley recognized then what the Kansas Chiefs saw for themselves just four weeks ago in their 34-31 loss to the Burrow and Bengals.  Ironically, he threw for 446 yards and 6 touchdowns against Toledo Central Catholic, almost his exact stats last month against the Chiefs.  Enjoy this encore presentation of Hooley's 2014 story on Joe Burrow.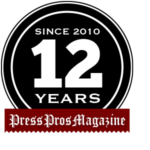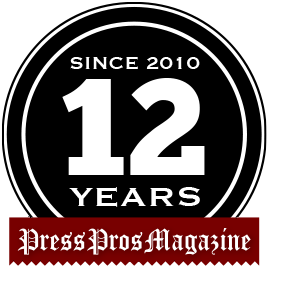 Columbus, OH – We're captivated by the mythical, because our imagination always trumps what we can see and feel.
And in sports, particularly high school sports, there's nothing more mythical than the raw-boned, fresh-faced kid who steps out of the hinterlands and into the spotlight on the main stage in our mind's eye.
It's harder to find that kid these days because, well, because it's so incredibly easy to find him.
The Information Age has purchased every ticket in the theater of our mind.
There simply is no empty space to imagine anything about the Next Big Thing, because his height, weight, statistics and scouting tape are there for you to dissect at the click of a mouse.
And so, for some time now, you've known about Joe Burrow, the Ohio State-bound quarterback and Ohio Mr. Football from The Plains High School in Athens.
You certainly know Burrow a lot more intimately than you would have the legends like him who were the Joe Burrow of their day back during my childhood.
I can still remember my brother browsing the tiny agate type in our local newspaper back in the late 1960s to check for the score of Bellaire High School's basketball team, hoping for even a smidgen of detail on Allan Hornyak, the left-handed sharp-shooting guard who would soon be attending Ohio State to play for Fred Taylor.
Hornyak once scored 86 points in high school game and came back the next night to score 61.
I'm pretty sure we didn't hear any of those details until the middle of the next week at the earliest, or whenever United Press International wrote about it.
But these days, the obsession with high school recruiting and the explosion of the internet has created an (im)perfect storm that lavishes inordinate attention on every kid with anything resembling athletic potential.
The bigger the school recruiting him, the more "stars" accorded his rating, it seems.
And so, you can Google Joe Burrow and get 2,140,000 web links in 0.37 seconds.
You can read his Scout.com profile, his MaxPreps profile, his 24/7sports profile, assorted newspaper stories, watch his high school highlights, his summer camp highlights and even get his high school basketball statistics, if you want them.
I didn't want them, or anything else from the recruitniks.
I wanted to see for myself.
And so, I grabbed a seat in Ohio Stadium on Thursday night to watch Burrow lead his school into the Division III state championship game.
I wanted to see how much this kid reminded me of Art Schlichter, a real-life life Ohio farm-boy legend whose illustrious OSU football career is forgotten in the fog of a gambling addiction that grips him still, or whether Burrow's eyebrow-raising numbers this season won't translate to the Big Ten.
The skeptic in me wondered how tough a schedule Burrow could have played to throw for 57 touchdowns against only one interception and 3,967 of his nearly-11,000 career passing yards this season.
After all, even the fantasies of the most-dramatic Hollywood screenwriter wouldn't fashion a Roy Hobbs-type tale in which a quarterback throws as many touchdowns to himself as he does interceptions.
Burrow did that this year, catching his own deflection last week and taking it into the end zone among the seven TDs he accounted for rushing and passing in an upset of defending state champion Akron St. Vincent-St. Mary.
Athens entered the playoffs ranked No. 2, but only a No. 4 seed in its region, which suggested a rough night for the public school kids against another parochial powerhouse, Toledo Central Catholic, seeking its third state title in school history and second in three years.
Nothing about Athens' regular-season schedule suggested it could hang in this one.
Nothing, that is, but the legend of Joe Burrow.
After watching him for four quarters, let me just say that all the stuff you can read on the Web about this kid is so much extraneous verbiage.
All you really need is a one-word scouting report:
Wow!
While I don't get why any quarterback would subject himself to the 20 or so hits per-game Urban Meyer's offense voluntarily inflicts — get well soon, Braxton Miller and J.T. Barrett —  I certainly understand why Ohio State, LSU, Miami, Oklahoma, Auburn and Tennessee wanted Burrow.
He exhibits uncanny poise in the pocket and remarkable accuracy and touch on his throws, understanding at age 18 what some quarterbacks — hello, Brandon Weeden — never get, which is that every pass need not be a 90 mile-per-hour fastball.
Burrow's ball has however much starch it needs to arrive on time, and almost always with perfect placement.
But the best measure of a quarterback is how he responds to adversity, and Burrow showed himself equal to that challenge repeatedly against Toledo Central Catholic.
His fourth touchdown pass, with 10:15 left, came after the shotgun snap came back low and hard, eluding Burrow's grasp.  Unfazed, Burrow picked it up and found Heath Wiseman alone in the right flat for a 10-yard TD and a 38-35 lead.
That foreshadowed a similar play, after Central Catholic drove 69 yards to reclaim a 42-38 advantage, on second-and-11 from the Athens 42.
Again, the snap eluded Burrow, only this time it bounced forward off his knee, toward the on-rushing defensive pressure.
Bothered no more than anyone would be playing Sunday afternoon touch with the relatives in the back yard, Burrow picked up the football, danced away from pressure, stepped out of a tackle in the backfield and salvaged a three-yard gain to the left sideline.
He also drew a 15-yard penalty for a late hit out of bounds, turning what could have been third-and-15 at his own 39 into first-and-10 at the Toledo Central Catholic 40.
On the next snap, Burrow rolled right and found Ryan Luehrman, alone on the goal line with a perfectly-thrown ball for a 45-42 lead with 6:47 remaining.
Again, Toledo responded, scoring on a 67-yard screen pass to Michael Warren Jr. just over 90 seconds later.
That's how this epic struggle played out all night, with Athens coach Ryan Adams likening it afterward to something we've seen before, between Ali-Frazier or Tyson-Holyfield.
"It was like a great heavyweight fight," Adams said. "It was just a matter of who would be left standing at the end. Both teams kept throwing right hooks back and forth."
Staggered, but still standing, Burrow led his offense back on to the field, 70 yards from the south end zone and with 5:11 to erase a 49-45 deficit.
The 6-4, 205-pounder with the bleached blonde hair surgically picked apart the defense to reach the Central Catholic 15-yard line without facing so much as one third down.
But then his second and third-down throws into the end zone fell incomplete, first when the ground jarred one potential TD away and then when a defensive back stripped the second as Burrow's receiver began to secure it.
So, now, facing fourth-and-9, the legend of  Joe Burrow flickered, but only until he found Zacciah Saltzman in the left flat for a first down to the 2-yard line.
Another snap brought another Athens TD and another lead change, but now the ball rested with Toledo Central Catholic, with only 2:10 seconds to move the 71 yards that could erase Athens' 52-49 lead.
It's hard to know what the 10,713 in attendance will remember when they look back on this night.
It could be the three Central Catholic backs who bettered 100 yards rushing and combined for 5 touchdowns on the ground.
It might be the the three fourth-down plays Toledo CC converted in marching to the Athens' 8-yard line with 20 seconds left.
Or it might be the interception in the end zone that fell tantalizingly off the hands of an Athens defender on third down.
Burrow, with the perspective of time, may think about his 446 passing yards and six TD throws, or how gamely he and the 21 other seniors on his team galvanized their community with a 14-0 march to the state finals.
But only 15 minutes after Central Catholic quarterback Marcus Winters slipped into the end zone to land the final blow and hand his team a 56-52 victory, for the first time all night, Joe Burrow reacted like you might expect an 18-year-old whose everything rested on hoisting a state title trophy in the final game of his career.
"It's easily the worst feeling in the world," Burrow said. "It's the worst day of my life. Not much more can be said."
Oh, yes, a lot more can be said, about both teams' effort and unwillingness to bow to the other in the finest example of what high school sports should be about.
There was no pushing, no shoving, no taunting and no quarter given.
"There hasn't been a state title game at the 'Shoe in 25 years, and I guess us and Athens made up for that tonight," Toledo Central Catholic coach Greg Dempsey said. "I don't think you'll see a more exciting football game with the heart, passion and fire both teams played with."
Burrow will likely play many more games on this field, and seems destined to walk off a winner many more times than exits lamenting a loss.
But his immediate takeaway focused only on the negatives.
"Nothing else matters except this loss," he said. "I threw a pick, and you just can' do that in these kinds of games."
His coach knew better, as adults often do in moments like these.
"I think myself and my staff are going to be extremely proud when we watch this tape," Adams said.
On that, he was not wrong.
Bruce Hooley is a former sports editor of the Troy Daily News. Watch #Hooley on Time Warner Cable Sports Channel (311/1311 HD) at 8 p.m. Monday.