They concluded the regular season in the MAC Saturday with Coldwater rolling to a convincing first place finish.  Now, the league's top bowlers prepare for the post-season state tournament, one-and-done, and another level of excitement.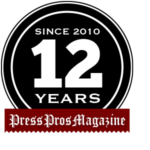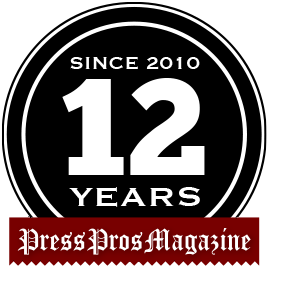 Coldwater, OH – Coldwater's Keaton Bruns left little doubt about his peaking at the right time Saturday, rolling an opening game 290, followed by a 256 (546), against Parkway as the Midwest Athletic Conference boys regular season came to its conclusion.
Keaton's gem pushed the Cavaliers to a first place finish with a winning margin (3,085 to 1,944), and the rest of the 2022 final standings would follow like this:  Versailles, New Bremen, St. Henry, Minster, Ft. Recovery, Marion Local, and Parkway.
Teams now have a couple of weeks of non-league bowling to help them prepare for the league tourney (Feb 11), and the OHSAA sectional and district, with the top area bowlers hoping to catch lightning in a bottle – you never know – and find their way to the OHSAA state finals on the weekend of March 4, at the Wayne Webb Columbus Bowl facility in Columbus.
There were other big scores on Saturday.  Coldwater's Hayden Beougher had a 221, teammate Nathan snook had a 236 and a 216, and the Cavs Drew Eyink had a 235.
Versailles' Matt Francis rolled a 236 and a 247, teammate Derek Morris had a 237 and 234, and Landon Henry and Brayden Henry had 202 and 207, respectively.
New Bremen's Nick Alig is always in the conversation for top games, and he concluded the schedule Saturday with a 207 and a 234.
St. Henry's Peyton Thomas had a 220, Jason Heitbrink had a 210, Connor Albers rolled a 208, and Haden Woods had a 202.
For Minster, Eli Rindler topped out at 238.
So on to the next round, as bowlers we spoke with shared their feelings about the thrill of state competition…and another level of one-and-done competition.
"I think our whole team just thrives better under that kind of pressure,"  says Coldwater state champion, Hayden Beougher (pronounced Booker).  "There's a lot more pressure with the tournament.  Me personally, I just try to prepare more, make sure my game is the best it can be, and repeat shots over and over."
And how does he handle the pressure of one-and-done bowling?
"I try to have the same pre-shot routine every time – a couple of deep breaths, stay in the moment, and stay within myself."
And does the experience of being the state champion, and multiple titles, carry over from year to year?
"It helps a lot,"  adds Beougher.  "And Rick (coach Rick Hartings) has been there for all of us.  He's one of the best, and he always reminds to stay in the moment, keep focused, because anything can happen."
New Bremen's Carson Keller shares how you prepare for different facilities, and unfamiliar bowling conditions.
"We change up the oil patterns for five or six lanes and rotate practice between those lanes.  That helps give you a feel for what it would be like in a normal tournament, where you bowl two or three 'Baker' games  there and then move on to a different set of lanes.  You have to figure it out [from lane to lane].
"Emotionally, you can't let it get to you,"  says Keller.  "We're a young team and you can't let one frame mess up your whole game.  You just have to keep working at it, no matter what.  It's exciting, without a doubt, and you always have the thought that as a team it might be your last time bowling together."
St. Henry senior Peyton Thomas finished the regular season with a 192 average and had a high game of 275 this year.  He can't wait for the challenge of trying to break through the sectional an district rounds of tournament bowling – to try to get to Wayne Webb's place in March.
"You're bowling for medals and trophies in the tournament.  That's what you want,"  Thomas shares, with a smile.  "So you have to be either first or second in a match.  It's win or lose.  And you want to go home with medals and a trophy.
"Everything has to be right.  You have to be on your 'A' game, so you practice more.  You try to get enough sleep.  You come into it knowing that your season could be over if you don't bowl as well as you need to.  This is what you prepare for."
And how does he prepare for different houses, different oil, and different conditions?
"It doesn't make that much difference, really.  You just have to get a feel for it when you start [pre-match] practice.  If it's too oily you know you have to move right.  If it's hooking more than you expected you have to move left.  It's just a matter of adjustment."
It's a little different for coaches, too.  Basketball coaches worry about zone or man-to-man defense…boxing out and the pick-and-roll.
Rick Hartings (Coldwater), Brian Alig (New Bremen), and Tyler Phlipot (Versailles) will focus on oil patterns, ball torque, and pin carry to help prepare their guys for championship competition.
"It 's an exciting time,"  says Versailles' Derek Morris.  "There's more pressure, but this is where you want to be."
"You're emotionally invested in it,"  says Thomas.  "Everyone wants to make it to state."
Hayden Beougher says…his team thrives better under pressure.  And he has the trophy that Peyton Thomas wants…to prove it!