The Flyers' offense went the way of the Dodo bird, as they abruptly brought an end to their win streak with a near-miraculous, 50-49 loss at George Mason.
'And some days you're breathing fire,
And some days you're carved in ice.
—Meat Loaf, Bat Out of Hell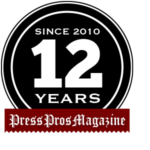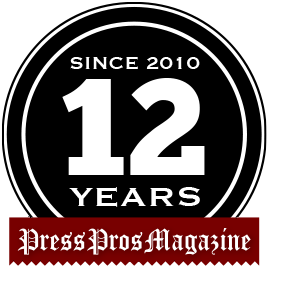 Fairfax VA — For the previous four games, all wins, the University of Dayton basketball shot as if they were dropping pebbles into a manhole.
Then, on Saturday night against George Mason, it looks as if they were trying to stuff watermelons into a thimble.
The Flyers shot 31 per cent on 18 of 58, but still narrowly missed pulling off a miracle before losing, 50-49, at Eagle Bank Arena.
Mustapha Amzil, the man who made the shot to beat Kansas, had a chance for Heroics II, but his 17-foot shot from just left of the lane, clanked off the basket as the horn shattered the Flyers.
There were many reasons the Flyers couldn't win this one. One of the main ones was that the Flyers could not get the ball to DaRon Holmes II, who had scored 18 and 20 points in his previous two game.
On this frigid night, both outdoors and indoors for the Flyers, Holmes got only three shots and scored four points.
And Holmes' normal partner in crime, point guard Malachi Smith, threw in a major clunker. He couldn't get the ball into Holmes, so he took the shots himself, 17 of them, and made only five.
The kid who leaves every drop of perspiration in his body on the floor every game, tried to take this one over personally down the stretch and he fell on his sword.

Koby Brea hit two free throws with 8:43 left to give UD a 44-41 lead. The Flyers then went 7 1/2 minutes without scoring. Fortunately, George Mason only scored seven, so the victory still was within an alligator arms reach.
The Patriots scored five points to take a 46-44 lead. That's when Smith tried to take command of the game.
—Smith was called for an offensive foul.
—Smith missed a layup,
—Smith committed a foul,
—Smith got caught looking the other way and Xavier Johnson whizzed past him for a layup and a 48-44 George Mason lead.
—Smith missed a three,
—Smith missed a layup on a drive to the basket.
So there was 3:06 left and the Flyers hadn't scored in 5 1/2 minutes and had missed eight straight shots. Kobe Elvis ended the extended dry spell with a basket at 1:22 to cut the defiit to 48-46, UD's first points in 7 1/2 minutes.
—Smith stole the ball, but was called for an offensive foul driving for the basket. Josh Oduro hit two free throws with :40.2 seconds left to make it 50-48.
Brea missed a three, then hit one with :10.1 seconds left to cut George Mason's margin to 50-49. The Flyers fouled Johnson and he missed the front end of the one-and-one.
Amzil burst down the floor with the ball and had an open look…but this time it was not to be.
Not only did the Flyers shoot only 31 percent overall, they were a way-off-the-mark 5 for 23 from three-point territory, 21.7 pcerent. Meanwhile, George Mason was 10 for 25 from three, netting 30 of their 50 points with long distance sniping.
The Patriots were led by D'shawn Schwartz, a 6-foot-7 senior, with 17 points. He was unfamiliar to the freshmen-loaded UD roster, but coach Anthony Grant and his coaching staff remember him not-so-fondly.
Schwartz is a transfer from Colorado. When last seen by Grant, he was making a three-point shot at the buzzer in overtime to beat the Flyers in 2019. . .UD's last defeat during its 29-2 season.
There was dismalness up-and-down the lineup, with nobody noteworthy on the positive side.
In addition to Smith's 5 for 17, he had only three assists, but did concoct five steals. Holmes was 1 for 3 and roamed around the lane like The Lonesome Cowboy.
"They did a really good job, made it really difficult on our pick-and-roll execution for him to get any freedom," said UD coach Anthony Grant, talking on his post-game show with Larry Hansgen about Holmes' tough night. "Every time we tried to get him near the basket, they really loaded up at the rim."
Starter R.J. Blakney didn't score, Elijah Weaver played 17 minutes off the bencho and didn't score. Toumani Camara was 3 for 9 and scored six.Brea was 2 for 7 from three and 5 for 5 from the foul line for 11 points. Kobe Elvis was decent — 5 for 11 for 11 points.
Basketball can be total craziness. The Flyers started their four-game winning streak with an 82-58 win at George Washington. George Mason lost by two to George Washington earlier last week.
So the Flyers slithered to 12-7 overall and 4-2 in the Atlantic 10. George Mason is 8-7 and 2-1 in the A-10.
The stat sheet shows the glaring difference between three-point shooting, but the Flyers could have overcome that by making shots around the rim. They missed, missed and missed some more on layups and stick backs.
"Defensively, we did a good job holding them to 50 on their home court," said Grant. "Our defensive efficiency for the game was really good."
Offensive efficiency? Really bad.
"Yeah, our offensive efficiency was on the other end of that," he added. "A lot of missed layups…but give George Mason credit. I thought they defended us. They took away a lot of things that we've been able to do well."
One of those was lob passes from Smith to Holmes for rim-rattling slam dunks. In this game? Zero.
"They forced us into late-clock situations or forced our guys to play out of character," he said. "We took the bait and made some young mistakes in terms of our decision-making. We struggled to make contested shots around the basket. We had an opportunity to win the game at the end, but it didn't work in our favor."
When Amzil grabbed the ball, there were six seconds left and UD had a time out. But they chose to have Amzil push it down the court and take the shot at the buzzer.
"When we make five three-pointers and they make 10 and we lose by one, you go deep into the stat sheet and that tells you the story," said Grant.
And what a sad tale it was for the Flyers, who try to regroup in time for a game Tuesday night in UD Arena.