Tri-Village used a fast start, balanced scoring, and a stifling defense to shock Troy Christian Saturday, at home, by 27 points…and served notice that the team that everyone had feared would appear is finally here.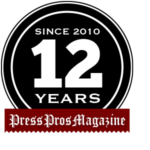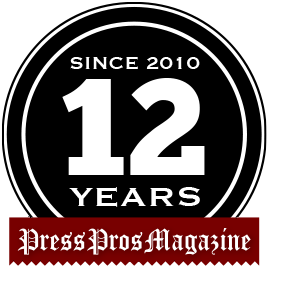 Troy, OH – Count it this way.  It was a good weekend for the Tri-Village Patriots, who bounced a competitive Bradford team Friday night by 55 points…109-54.
And, ehhhh…it wasn't such a good weekend for the Troy Christian Eagles, who lost a grueling heart-breaker at West Milton on Friday, 84-76, and then came home on Saturday and did their best basketball rendition of that old Tony Bennett song…only in Bennett's version he left his heart in San Francisco.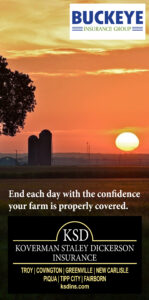 Tri-Village saw to that, jumping out to a quick first quarter lead on terrific three-point shooting, led 33-14 at halftime, and then cruised in the second half to a 67-42 win.  Both teams stand 12-3 on the season now, but with February looming Tri-Village no doubt feels a bit better about their 12-3 than Troy Christian does about theirs.
"I'm real proud of our team,"  said Patriots coach Josh Sagester.  "We got a lot of contributions across the board tonight, and hopefully we're kinda' hittin' our stride here a little bit.  We've played a tough schedule, and hopefully that's positioning us at the right time.  I'm proud that we could come on the road and get this win, in this fashion, against a very good Troy Christian team.
"I thought our defense was really good.  I thought we were on point, in our spots, that we followed the scouting reports pretty precisely, and did a pretty good job on a couple of their scorers.  Their point guard (Parker Penrod) is a really good player.  We kept him in front of us and kept him located most of the evening."
They started out like they might score 109 points for a second night in a row, and a pair of three-pointers by Dalton Delong and one by Josh Scantland hit the Eagles like a cement mixer.  Between the two of them, Delong and Scantland would score 13 of the Pats' 15 first quarter points and they held a 15-10 advantage at the end of eight minutes.
Then it got better…or worse…depending on your outlook.  Tri-Village amped up its aggressive defense, turned Troy Christian over, and got some easy run-out baskets to go with more perimeter sharpshooting by Scantland, who hit two more 3s, on his way to a team-high 15 points for the game.  They would end up scoring 18 in the quarter…Troy Christian, flummoxed by the Patriots' shooting and defense that must of felt like they were playing six, could muster just 4 – a three-pointer by Lucas Day and a made free throw by Ben Major.  Tri-Village led at the half, 33-14.

That was the overture, and the Patriots continued with the opera in the second half, scoring 18 in the third, 16 in the fourth while subbing freely…while at one point Troy's Ray Zawadzki emptied his bench and probably called it a learning experience…or conceded that everyone is subject to a bad night once in a while.
"They're a good team, and they really ran their sets well tonight,"  said Zawadzki of the Patriots.  "I thought we did a good job in holding their leading scorer to ten below his average (Layne Sarver), but they have so many weapons.  Once you get behind them it's hard to catch up."
Pausing for a second, he added, "I wouldn't be surprised at all if they and Botkins played in a rematch to see which one of them gets to the state tournament in Dayton."
Of course, Troy Christian would have to be considered for that privilege, as well, as two losses in two nights does not a season make.  The Eagles just happened to play two hot teams at the wrong time.
Sarver was well beneath his average, yes, but gave plenty of evidence that he's back to 100% after suffering a shoulder injury on opening night of football and missing the remainder of the season.  He hit the perimeter jump shots, he got to the rim, ran the floor, and thrilled (or not) the crowd Saturday (depending on your outlook) with a couple of jarring dunks in the second half."
"I'm back to 100%, and I've been 100% for a while,"  he said, post-game.  "Even while I was out of football I was doing some basketball activities."
No one is questioning that now, after the weekend…or the Patriots, overall.
They're big, they're athletic, experienced, and well-coached.  It's been an issue in the past…where do the points come from if they don't come from Sarver (who averages 20 ppg), but Saturday's outburst must have given Sagester some fresh perspective.
"I definitely believe Layne's back to 100%,"  added Sagester.  "He finished a couple around the rim nicely tonight, he had a couple of nice dunks last night, and he played an all-around good game for us.  He scored when we needed him, he did a good job of distributing at times, and he commands a lot of attention, which is good for our other players."
Sarver finished with 10 points and he had a lot of help.  Scantland had 15, Delong had 12, Tanner Printz had 8, Wilson Suggs (6), Seth Cook and Jason Hale (5 each), Ty Linkous (4), and Justin Finkbine had 2.
Troy Christian's totals were more modest, with two players in double figures…Lucas Day, who finished with 12 points on four made 3-pointers, and Parker Penrod, who had 11.  Ben Major had 6, Connor Frye had 5, Chase Dohme had 4, Frank Rupnik had 4, and Chris Brusman finished with 1 point.
Not to be overlooked is the significance of nine different Patriot players who did, in fact, contribute to that total of 67 points, for those who wonder about who scores if Sarver doesn't?  Josh Sagester made his final point about the game with just that suggestion.
"It was good that some of our other guys were able to step us this evening and make some shots for us."
That's open to some translation, of course.  But given his earlier comment about positioning, about the right time…it couldn't have come at a better time!