It will compete for the best area basketball game of the year, and undoubtedly the best in the Miami Valley League.  And in the end Tipp did a couple of things better that handed them a 78-77 win over Piqua.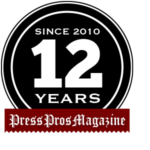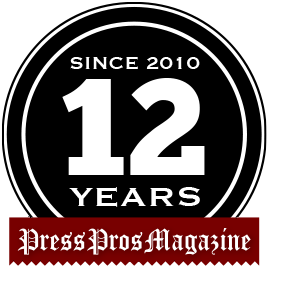 Piqua, OH – Tipp's Stanley Clyne had the game of his life Friday night.
And regardless if you're from Tipp or Piqua, it bears repeating:  Stanley Clyne had the game of his life, scoring 33 points, hit 6 of 6 from three-point range (unofficially), and led the Tipp Red Devils to a 78-77 thriller over Piqua in front of a fortunate and appreciative crowd.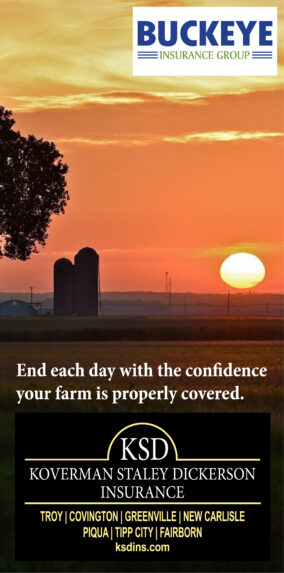 It was a game that saw 76 points scored in the first half alone, that Piqua hit a deep three-pointer at the buzzer to take a 39-37 lead to the locker room, giving the Indian partisans (and there were plenty) a moment of light-headedness.  It was that good.
It was a game that saw the third quarter contested as if every point meant free gas.  The margin, or lead, for either team was never greater than four points until Tipp crept out to a 61-55 lead by quarter's end.  Every time one team would make a run, or a great play, the other would immediately challenge — answer.
Piqua attacked the rim, played with confidence and decisiveness.  Russ Sponsel's head would have spun.  And even after Tipp went up by seven in the fourth quarter, the Indians found a way, or a three-point shot, or a drive to the rim, to bring victory back to within range.
It was decided at the foul line, as close games always are, and even down four with three seconds remaining…Piqua Dre'Sean Roberts drained a three-pointer from the top of the key as a closing statement.  It made Tipp's one-point win look like it came tougher than if they had won by four!
It was special from the start.  Tipp's Gavin Garletz hit three of four three-point attempts.  Stanley Clyne hit a pair.  And Liam Poronsky canned one from the wing.  The Red Devils were scoring at NBA pace, and one would have presumed that they were headed towards a runaway.
Except that…Tanner Kemp hit a pair of those threes for Piqua.  Dre'Sean Roberts hit one.  Quinlyn Yaqub hit one, as did Josh Crusey.  Back and forth it went, and by the end of the quarter it was no runaway.  It was tied at 22.
More of the same in the second.  This was Piqua's best half of basketball for the year, and it had to be.  For as good as Stan Clyne was for Tipp in the first quarter, he was better in the second, hitting three more 3-pointers in consecutive order.  And when the threes weren't raining down, the Red Devils were doing their work along the baseline, scoring on one backdoor cut after another, taking advantage of Piqua's aggressiveness on the perimeter.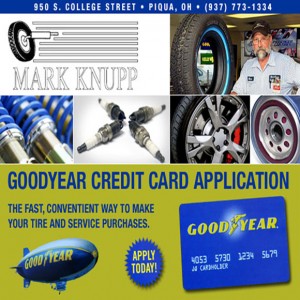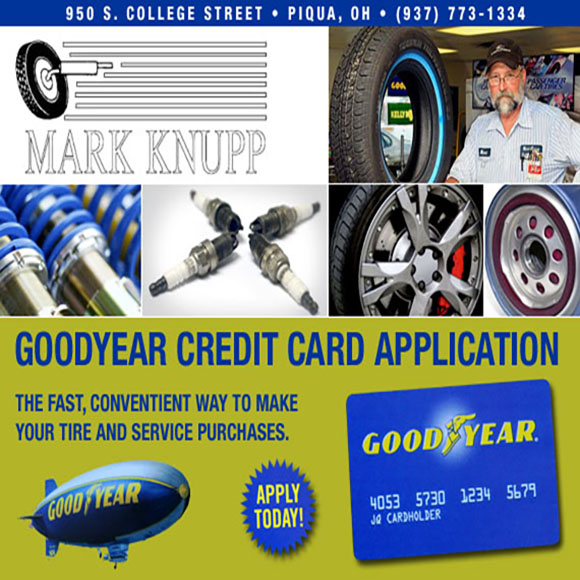 But Piqua wouldn't back down, and if anything outplayed Tipp over the final four minutes of the half.  Anson Cox got active in the paint, scoring six points.  Dre'Sean Roberts hit a three.  And with Tipp clinging to 37-36 lead with six seconds remaining, Tanner Kemp hit his third 3-point bomb of the half with a second remaining to give Piqua the halftime lead.
Typically, the pace drops a bit after halftime in a game where so much was expended in the first half.  But Tipp immediately scored on a baseline lay-in by Clyne. The lead would change hands twice and there were two ties over the next six minutes.  Tipp would score 24 points in the quarter — three pointers by Clyne, Griffin Caldwell and Josh Dietz — and Piqua kept pace with a trio of three-point makes by junior Bryson Roberts, who didn't even score in the first half.
But Tipp began to take advantage of two critical Piqua mistakes.  One, those layups off the baseline that wouldn't go away. The Indians remained vulnerable.
And two, the Red Devils were cleaning up, scoring easy buckets from point-blank range off offensive rebounds…five times in the game scoring off stick-backs for either two points, or a three-point play opportunity.  At one point, Tipp crept out to a seven-point lead, but by the start of the fourth Piqua was still in good shape, trailing 61-55.
Piqua would again score 22 points in the fourth, as Dre'Sean Roberts began attacking the rim.  Kemp, Cox, and Caleb Lyons would all score critical buckets.  Tipp would extend its lead to five, six, or seven points, only to have Piqua reel them back in.
Tanner Kemp made a brilliant three-point play off a contested layup at 4:35 to cut the Tipp margin to 65-63.
But a minute later, Tipp's Cole Coppock pushed the lead back to six points with an offensive rebound, stick-back, and three-point play…72-66.
After an empty possession by Piqua, Liam Poronsky had a chance to open up the lead to five points with a pair of free throws.  He hit one, leaving the door open for Piqua.
Dre'Sean Roberts obliged with a drive along the baseline, cutting the lead to 75-73.
On the ensuing inbounds,  Tipp turned it over, giving Piqua's Colton Beougher a layup attempt in heavy traffic.  He was fouled, had two shots to tie the score…and missed them both.  Clyne grabbed the rebound and was fouled.  Shooting the double bonus, he split the pair to give Tipp a three-point lead, 76-73.
On their possession Roberts was fouled at :09 on the clock with a chance to cut the lead to a single point, then force Tipp to handle the ball, turn it over, or hit fouls on their end.  Roberts split the pair of free throws to make the score 76-74, and Piqua still had a chance.
Liam Poronsky got the inbounds pass after a timeout and was immediately fouled.
"I told him if he didn't hit them both we were going to overtime,"  said Tipp coach Adam Toohey.
Poronsky was all net on both shots…78-74 Tipp, with 8.2 seconds remaining.  They couldn't lose, but Dre'Sean Roberts would make it interesting with that 3-pointer as the buzzer sounded to end it, 78-77.
Stanley Clyne was in demand for conversation by reporters.  Only, Stanley would rather play than talk.  Quiet, smiling, and one of the nicest kids you'll meet, he spoke of his night this way.
"It just felt good to do it in this environment,"  he said, motioning to the emptying gym and the buzz outside the Tipp locker room.  "To do it in this kind of rivalry, I guess…to do it for our guys.  We've worked so hard for this moment."
And patiently, as well.  Tipp improved to 8-2, overall, and 7-1 in the conference, playing this week for the first time since the 7th of January due to Covid cancellations.
He's not known as a three-point shooter, but he smiled more, explaining that he was not surprised at his 6-of-6 accuracy from range.
"I think it's an under-rated part of my game,"  he added.  "People don't see that part because of the way I attack the rim.  But it's definitely there."
Adam Toohey was all smiles, as well, over his team's effort:
"I was proud of the way we stepped up and answered tonight, because we had to.  I thought it was our best team effort [of the year].  It seemed like everyone had a role in the win, and it's still kind of hard to wrap my head around it.
"Defensively, we were going to make them make threes, and they made a ton of them, especially corner threes.  And at halftime, we decided we were going to force them to continue to do that.  But they did, and that's when we knew…oh boy, here we go.  We could have done better on the ball.  I think Dre'Sean got to the rim way too much, but other than that I'm just happy we won.  I can't say that I'm proud of a defense that let someone score 77."
Piqua dropped to 6-6 on the season with the loss, and 5-4 in MVL play.  Their enthusiasm was refreshing.  Their willingness to compete was contagious, a reflection of first-year coach Brett Kopp.
"When I first met them after I got the job, I told them all I've ever cared about was how hard we play the game,"  said Kopp.  "And they showed that tonight.
"We share the basketball better tonight than we have all year.  We made some mistakes defensively, but Tipp's good.  They're well-coached and they shoot it really well.  I'm not happy with the loss, but as long as they play hard and bust their tails I can live with the result."
Was their three-point shooting an anomaly?
"No,"  said Kopp.  "We've done that this year in five-minutes spurts against Xenia and Stebbins, and it just shows what we're capable of.  We've struggled recently, and we've made our shooting an emphasis.  It would have been nice to get off the 'schneid' tonight with a win, but it didn't go that way.
"We had some lack of focus tonight with [Tipp's] offensive rebounding, but they're high school kids.  It's a great rivalry, it was a great atmosphere, and I'm not going to pin-point mistakes.  We've got to play again tomorrow night."
This should help carry them:  Dre'Sean Roberts led Piqua with 24 points, Tanner Kemp had 20, and Bryson Roberts' three-pointers helped him to 11 points.  Anson Cox finished with 9.
For Tipp, Stanley Clyne was in a word, magnificent, with his game-high 33 points.  Gavin Garletz had 15, Poronsky and Josh Dietz each had 9, Cole Coppock had 6 and Griffin Caldwell and Evan Manes combined for 6.