He's spent three years pitching in near anonymity.  Now a senior, the man with the second most innings and experience of all Buckeye pitchers is ready to prove that his investment in time and patience can pay some valuable dividends.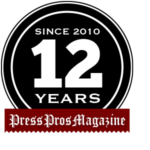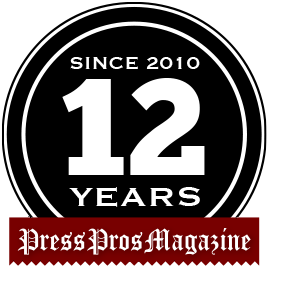 Despite Greg Beals and pitching coach Dan DeLucia's druthers…the one veteran on the 2022 Buckeye pitching staff that will start the year under a veil of unfamiliarity is that of a senior – starter, reliever, whatever-you-need man.
Explain, please?
Ask anyone who follows, who's been associated with Buckeye baseball for the past three seasons:  "Who's second behind fellow senior Griffan Smith in career innings pitched?"  Ask and you'll  get a blank stare – a shrug.
But in fact, that person would be right-hand pitcher Will Pfennig, from Mason, Ohio (Mason High School), a finance major, and one wise in matter of how to get people out as well as how to make the most of ones' assets. He's been there, sure enough. You just don't remember him.
"There's a reason for that," explains Beals. "Our '20 season got shut down, and last year we didn't have mid-week games. So we're running those three horses out there – Burhenn, Lonsway, and Jack Neely – on the weekend and they're eating up a bunch of innings.
"That left us to divvy up eight innings a week out of the bullpen because the starters are pitching so many innings."
In the next breath, when asked about him specifically, Beals is just as forthcoming in his confidence of Pfennig's experience and reliability.
"He's never been the regular…he's always been the 'spot' guy who fills in or pitches out of the bullpen.
"But the thing about Will is his experience. What I really like about him is that he continually learns about himself, and learns how to pitch. He's not going to try to throw 95.  He's going to try to beat your bat. He's going to make you miss."
Pitching coach Dan DeLucia is similarly appreciative of his knowledge and skills.
"Will's versatile," says DeLucia of Pfennig, a popular figure on the Buckeye roster. "He can start and he can relieve.
"But what he really has is maturity. He's that upperclassman that knows what pressure is like, and he can share that with the younger guys. His biggest attribute is the way he handles himself and his emotions during a game. And most importantly, as a senior he's willing to do anything to help our team be successful. He's not one of those upperclassmen who's still trying to get 'theirs' – their time to shine. He's willing do what's needed. He's willing to take the baseball in big spots."
The proof, of course, is in the numbers. Pfennig pitched 33 innings in 2021, more than any other pitcher on the staff outside of Burhenn, Lonsway, and Neely.
And his 98.2 innings since 2019 is second only to starter Griffan Smith for pitchers currently on the staff – highlighted by his 58.2 innings pitched as a freshman in 2019.  The only one remotely close on the 2022 roster is bullpen closer and classmate T.J. Brock, with 60.3.
Other numbers can be confusing. His career ERA hovers around the 5.00 mark, but that's influenced by the fact of one bad outing in college baseball can literally blow up a relievers' stat line. Give up three or four runs in an inning and it can take the rest of the year to work that down.  Do it enough and you earn your place in the obscurity hall of fame.
On the other hand, he pitched 6.2 innings against Nebraska last year, giving up 3 earned runs while striking out 7.
He pitched 3.1 innings of shutout, 1-hit baseball against Indiana; and his career has been dotted with outings of three-plus innings where his effectiveness gave the Buckeyes a chance to win.
"I'm super excited about 2022," said Pfennig this week, who will wrap up his finance degree this semester.
"And I know my experience will be an asset this year. We did an exercise in a pitchers' meeting this week where Goldie (pitching coordinator Brad Goldberg) emphasized how inexperienced our staff is. He asked us all to stand and said, 'How many of you have pitched an inning for Ohio State?.  If you haven't, sit down.'  A bunch of guys sat down. Then he said, 'How many have pitched in a weekend game?', and some more sat down. Then he said, 'How many of you have won a game pitching for Ohio State?', and more sat down. At the end there were only two or three were standing, including Griffan and me. So we don't have a lot of experience."
He can do both, but would he rather start, or relieve? Does he have a preference?
"I just want to help us win," he says. "Do I have a preference? I'm a senior now and I do have my fifth year of eligibility, but I want to win. I won a ring my freshman year (Big Ten Tourney) and I want to win another one. I prefer to start, sure, but if coming out of the 'pen is what helps our team win more games, than that's what I'm willing to do."
To expound on Beals' assessment of what makes him effective – "He's going to make you miss" – he shares this self-analysis.
"I'm not going to blow anybody away," he admits. "But I'm confident with my arsenal and knowledge of how to get people out.  I can command the ball. I can mix and locate. I've had to learn and adapt, and last year I used my cutter a ton. This fall I worked a lot on locating the cutter and two-seam in and out so I've gotten more confident with pitching to both sides of the plate. That's what makes this year special, and I'm excited to see how effective I can be."
His career numbers don't make you stop and take notice. But he throws 90 miles per hour, he has more experience than anyone else not named Griffan Smith, and like any good finance man Will Pfennig considers his assets wisely.
"I'm excited about this team because we're solid up the middle with Todys, Bookman, Dezenzo, Bauer, Drew Reckard, and Kade Kern in center. We'll hit more. Those guys can swing – they're going to swing.
"We're hungry, the hungriest group I've been around," he says with a tone of certainty.
If he's still not familiar to you, that's just how it is.  The fate of pitching whatever-you-need baseball can make you hard to remember. But…he's known for giving his team a chance to win.
And Will Pfennig is banking on what he knows.