Sophomore phenom Cade Norris had a career night as Hilliard Bradley further tightened the OCC Central race with a 61-55 win over state-ranked Upper Arlington.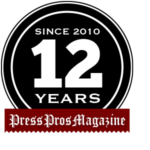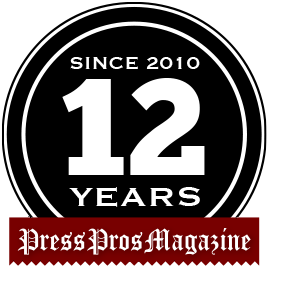 Hilliard, OH – Veteran coach Brett Norris, proud papa that he is, chose his words carefully when speaking about his son Cade's performance in Hilliard Bradley's humongous 61-55 win over state-ranked Upper Arlington Friday night.
"Cade was special tonight," said the eighth-year Jaguars coach. "It was obvious he was in that so-called "zone" that outstanding shooters get in sometime. But from my viewpoint on the sideline, I was impressed most with his efficiency and the way he was able to maintain the consistency of his motor throughout the game. That's one thing I've been on him about from time to time."
The elder Norris would have to nitpick to find anything wrong with Cade's performance in perhaps the most important game of the season for Bradley, at least in terms of its suddenly resurgent Ohio Capital Conference Central Division title hopes. The 6-foot-3 sophomore guard reached deep into his tool pouch amidst a breathtaking career-high 33-point effort. Upper Arlington, 10th-ranked in the Associated Press Division I state poll, came in allowing just 45.5 points per game.
"I got out to a fast start and was just feeling it tonight," said Cade Norris, who hiked his season scoring average to 16.9 points per game. "They tried several different defenders on me, and I tried to take advantage of what I could in each matchup. Both of our teams take a lot of pride in what we do defensively, and just looking at the score you can pretty much tell that neither of us played our best ballgames. Even so, this was a huge win for us in terms of staying in the race."
Even with the defeat, Upper Arlington (12-3, 4-2) managed to hang on to a share of the top spot in the amazingly competitive OCC Central race with Olentangy Liberty. In avenging a 48-43 defeat to the Golden Bears on Dec. 3, Bradley (11-3, 3-3) moved into a second-place tie with Dublin Coffman and Hilliard Davidson. All six teams in the loop own a winning overall record.
Despite its defensive prowess, UA has now dropped two road games to teams with superlative guards. Two weeks ago, Coffman senior Ajay Sheldon lit up the Bears for 38 points. This time it was Norris doing the damage.
"All I can say is that Cade was really, really good tonight and our defensively obviously wasn't," said UA coach Tim Casey, a former NCAA Division III national player of the year at Wittenberg boasting 472 career wins spanning 33 seasons, the past 21 at his alma mater. "Cade is just such a tough matchup with his size and skill-set. He's got that dribble, pull-up game and had it all going tonight. Believe me, we tried everything."
The entertaining battle featured four lead changes and seven ties, including a 30-30 deadlock at halftime.
Back-to-back three-pointers by Norris, the latter coming from 25 feet, keyed a 10-2 third quarter run that gave Bradley the lead for good. He hit five treys among his 14 field goals.
UA kept it close and seemed to regain some momentum when Drew Graves hit a fast break layup at the buzzer after a rare Norris miss, cutting an eight-point deficit to 48-47.
But the Jaguars sharpened their claws and held the Golden Bears scoreless for nearly seven minutes during a scintillating 13-0 run.
With a furious full-court press paying huge dividends, UA whittled the lead back to five in the final 30 seconds before falling short.
Athletic, big-bodied Tayshaun Mayfield added 11 points and Peyton Murphy nine for Bradley, which has won nine straight since an atypical 2-3 start. Bradley is chasing a sixth straight OCC title, a sixth straight 20-win campaign and a fourth district title in five seasons. In 2020, the Jaguars advanced to a regional final before the season was shut down due to COVID-19 fears.
Bradley came into the game scoring 51.4 points per game and allowing just 39.2. UA is just the second team to top 50 points against the Jags.
"As far starting 2-3, I think it was a combination of us having four players coming off football not in great basketball shape, us dealing with a significant injury (to Andrew Lamb) and just the fact that our league is so darn good," Brett Norris said. "In this league, you can play well and lose. It's stacked from top to bottom and every game is a battle."
Quinn Corna had 19 points, Graves 15 and Nick Heath 13 for UA, which has made a significant improvement after going 8-12 and just 1-9 in the Central in 2020-21.
"We've got some elite shooters, but we're missing a key piece in Geoffrey Schoeny (broken thumb) and our defense isn't executing the way it was earlier in the season," Casey said. "I give all the credit to Bradley. They're a really physical and well-coached team and they really got the better of us on the boards, especially in the second half with the game on the line."
It's just the beginning of a big weekend for Bradley, which will face Division III power Africentric in the day-long Play-By-Play Scholastic Classic Saturday at Ohio Dominican.
Meanwhile, the wife of Brett Norris and mother of their four sons, Carrie, will be driving to Chicago Saturday for a rare treat. Eldest son, Braden, is a standout starting point guard for 22nd-ranked Loyola (Ill.), which will face Missouri State at 3:30 p.m. The Ramblers reached the Sweet 16 last March. Their second son, Keaton, a freshman guard for Wright State, will play across town at University of Illinois-Chicago at 8 p.m. Both are listed at 6 feet tall.
"Carrie is mad that I can't go, but unfortunately I can't schedule my season around all of my two sons' college games," said Brett, the all-time leading scorer at St. Francis (Ind.). His career coaching record is 415-148, including a remarkable 163-27 at Bradley.
Cade, who will certainly become the third Division I player in the brood, credited his brothers for toughening him up.
"They pushed me really hard to get where I am so far," he said. "They sort of carved out the path for me. We get along great. But I can tell you this, though: They're not too happy about the fact that I got all the height."
The fourth Norris boy, Kypton, is in sixth grade.
"Just wait, he might be the best one of us all," Cade said. "He doesn't much like to take my coaching, but fortunately he's got Dad around to take care of that."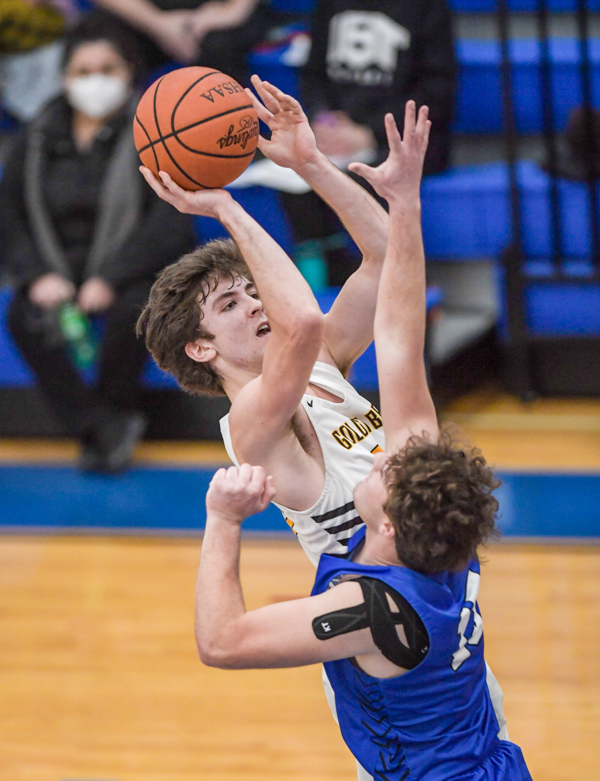 Upper Arlington's Nick Heath gets off a shot against the defensive coverage of Hilliard Bradley's Peyton Murphy.