Marion Local  used their typical physical game and a career-high 21 points from Lindsey Koenig to drop Minster out of a tie for second place in the MAC…with a 53-42 Thursday win.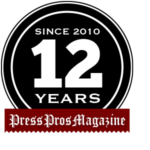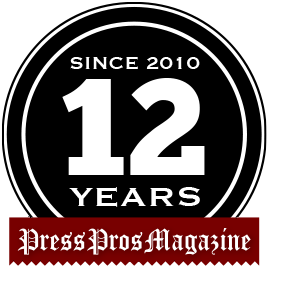 Maria Stein, OH – Marion Local senior Lindsey Koenig really had no answer for how she did it, nor did she seem to think about it that much.
But her career-high game of 21 points, and 17 of them coming in the first half, pushed Marion out to a fast start that the Minster Wildcats could not overcome Thursday as the now 12-4 Flyers (5-1 in MAC) went on to hand the Wildcats their second consecutive league loss, 53-42.
You don't plan for nights like that.  And sometimes they just come your way, as Koenig later tried to explain.
"I really don't shoot that many threes,"  she said.  "But tonight shots were coming out and I just thought, here we go."
It's not that easy, of course, but Koenig made it look easy, scoring those 17 in the first half, and 7 of them in the first quarter as Marion jumped out to a 19-8 lead, spurred by a 13-2 run.
And she got those points through variety – from three point range, mid-range, from the paint and off the baseline.  For sixteen minutes Koenig was, in a word, unstoppable.
Minster, of course, is a recent two-time state champ in Division IV, and made a run of their own to start the second to cut the deficit to six points.
But Marion came off the bench with senior post player Molly Winner who immediately snapped off 6 points that helped restore the margin and enabled to the Flyers to go to the halftime dressing room with a 34-27 lead.
As is often the case, Koenig cooled off in the second half, scoring just four points.  But Marion compensated with their defense, clamping down Minster's efforts to score from the paint and literally forced the 'Cats to score from the perimeter…or not at all.  Katie McClurg canned a three-pointer, and teammate Lilly Barhorst scored, but that was the sum total of Minster offense in the third quarter.
In the meantime, the 'Cats desperately tried to amp up their own defensive presence, held Marion to just 10 points for the quarter, but still lost ground.  The Flyers led 44-32 entering the fourth.
Kaycie Albers would lead Minster with 11 points for the game, and she got six of them on a pair of three-pointers right out of the chute in the fourth, helping the 'Cats cut Marion's lead to 46-39.  But they couldn't score enough from range, and they couldn't score from the inside at all, and forced to foul, Marion cashed in just enough from the line (5 of 6) to close out the win, 53-42.
"In the first half they actually got to the paint a lot,"  said Marion coach Beth Streib of Minster.  "But at halftime we focused on that.  Defense always wins the game in a Minster/Marion battle.  We wanted to keep them out of the paint, keep their guards from penetrating, contain their post people, double down on things when we had to…and I thought we did a pretty good job.
"They had 27 points at halftime, and I challenged the girls to keep them at least under 45 points to win the game."
Which they did, of course, in the kind of bruising contest that saw anyone who tried to score on a layup pay some physical dues.
And Minster was determined to play defense, despite their scoring woes.
"Being down 19-8 in the first quarter made it hard,"  said Minster coach Mike Wiss.  "And Lindsey (Koenig) was a big part of that.  She had 17 at halftime and that was a big key.
"But these games are physical, and at one point we got it down to six.  We had had four consecutive stops.  But we couldn't score off those stops and then we had three consecutive turnovers.  I don't know if it was because we were playing Marion, but I complemented the kids on this being one of our best physical efforts.  So now we have to build off that with the tough stretch of games that we have coming up."
Koenig's 21 led all scorers, while teammate Sammy Hoelscher had 11, Molly Winner and Chloe Ronnebaum each had 6, Stella Huelsman had 4, Avae Unrast had 3, and Nora Eckstein had 2 for Marion.
For Minster, Kaycie Albers' three 3-pointers paced her to 11 points, while Lilly Barhorst had 9, Katie McClurg and Ella Mescher each had 8, and Morgan Sparks finished with 6.
Marion improves to 5-1 now, a game beneath New Knoxville for the MAC league lead.  But more, Marion again showed that it has the competitive makeup, and enough scoring, to challenge anyone and be a tough out in the sectional tournament.  Lindsey Koenig served notice on Thursday.
"Lindsey is capable of that, even though she hasn't scored a lot lately,"  said Streib.  "But she has a great shot and she can score in a variety of ways.  And when people key on Sammy Hoelscher Linsdey stepped up tonight…when we needed those points."
Minster drops to 4-2 in the league, 8-6 overall, and has some rough sledding ahead, facing Tri-Village, St. Marys, and St. Henry over the course of the coming week.