The UD Flyers sensed that the St. Bonaventure Bonnies came into UD Arena confident and cocky that they would walk away with an easy Atlantic 10 victory. Not so fast.  The Flyers followed the lead of freshmen DaRon Holmes and Koby Brea to win in a 68-50 beatdown.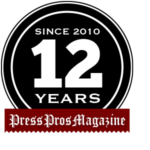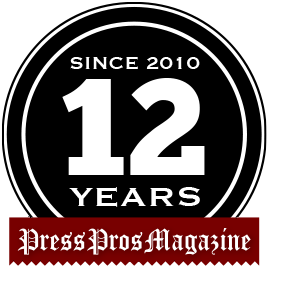 DAYTON —If St. Bonaventure dreamed of a Great Adventure Tuesday night in UD Arena, the University of Dayton Flyers stomped all over those dreams.
The Flyers turned those warm and fuzzy dreams into a tossing and turning nightmare via a 68-50 pounding on the basketball floor.
St. Bonaventure was expected to be confident and, yes, cocky. They won the Atlantic 10 championship last season and all five starters are back in Bonnie uniforms.
St. Bonaventure scanned the UD roster and saw 11 freshmen and nearly nobody who saw the floor last season. So, they figured the Flyers would be a cheap rug they could wipe their sneakers on.
Instead, the Flyers left the Bonnies like an emperor without clothes. It is UD, standing at 4-and-1, in second place in the A-10, one game behind 5-and-0 Davidson. The Flyers are 12-6 overall while St. Bonaventure dipped to 2-1 in the A-10 and 10-4 overall.
And a couple of the Flyers sensed the way the Bonnies felt — a couple of guys who each scored 20 points, DaRon Holmes II and Koby Brea.
"I know that coming into this game they thought just because they were older than us, had more experience, that they thought they could come in and get an easy win," said Brea. "But we work hard and we're going after everybody."
Brea's 'going after' on this night was to come off the bench and wrist-snap six of seven three-pointers deftly through the hoops.
And said Holmes, after a 10 for 12 shooting night, "That team had a lot of experience, but sometimes experience isn't always the best thing. I think we took advantage of that.
We came out with a lot of heart and passion together. Before the game, leading up to it, you could tell how they felt about us."
Brea's pouring of points is the outpouring of some extra-curricular practice.
"This is just the hours I've been putting into this, the unseen hours where I've worked really hard," said Brea. "This was the perfect opportunity to show what I've worked on."

The 6-foot-6 freshman owns a shot as smooth as a UDF milkshake with camera-clicking form and a clear-picture follow-through. But he hasn't been happy with his meagre contributions. So he did something all great players do. It is like the old joke about how do you get to Carnegie Hall? Practice, practice, practice.
"The last week, I've felt my rhythm has been real good," he added. "I've worked harder than usual. Worked a lot. It is something that has always been in me. I like working a lot. I felt like I wanted to contribute more to the team. That's the best way for me to do that."
It doesn't surprise Flyer coach Anthony Grant to find Brea in a gym by himself, early morning, late at night or any hours in between.
"Koby always spends time in the gym," said Grant. "He loves being in the gym, he is a gym rat. He wants to be a really good player and he was due. He is the type of player that is capable of doing what he did tonight because he is one of the better shooters in our league. As a freshman it is really impressive the way he can shoot the basketball. His teammates understood that he had it going."
The Flyers made 28 baskets and 20 came off assists, 12 by point guard Malachi Smith.
Holmes registered another big night — a career-best 20 points, 10 for 12 from the field with five dunks. Over the last three games the 6-foot-10 freshman from Goodyear, Ariz., is 23 for 32.
And he is not in shock and awe of Brea's bombardment.
"He can do that any time," said Holmes. "He is a sharp-shooter. The man can shoot the lights out. He does it all the time. You guys saw it in the game today and he is going to do it in the future because he is a great player."
And what does Brea think about Holmes, a player who in a short time span has gone from an average player, to a good player, to a star player to a, "Holy cow, that kid is great."
"It's crazy, man," said Brea, talking about Holmes. "You see him on the court and he is fearless. People fear him. But off the court he is such a great human being, he is a great kid, and we all expect a lot out of him every night."
What else? The Flyers snuffed the Bonnies on defense, forcing them to shoot from unfamiliar spots on the floor.
Jalen Adaway, a transfer from Miami, hit three straight threes to open the game and had 11 of St. Bonaventure's first 13 points. That gave the Bonnies a 13-12 lead that was at 21-18 with nine minutes left in the half.
The Flyers then burst into a 17-2 run to close the half for a 35-23 halftime lead. And it never got shaky for UD after that.
The Bonnies made only 1 of 20 threes after Adaway's quick three three-pointers — 4 for 23 for the game. And Adaway shot two air balls in the second half. The UD student section, the Red Scare, rode him unmercifully the rest of the way, yelling "Air ball, air ball," every time he touched the ball.
All five Bonnie starters average in double figures, but only Adaway with 15 hit double digits. Guard Jaren Holmes, averaging 16 points a game, was 1 for 12 and scored five points. Guard Kyle Lofton, averaging 15.6, was 3 for 11 and scored seven points. Dominick Welch, averaging 11 points a game, was held to four points.
Meanwhile, the Flyers hit 28 of 52 (53.8 percent) and 10 for 18 from down range (55.6 percent).
And other than the defensive effort, what pleased Grant the most was something that usually upsets him the most. . .tons of turnovers. On this big night, the Flyers had only nine.
And a good time was had by all in UD Arena, including an in-game and half-time tribute to the legendary Bucky Bockhorn, former UD player and long-time radio analyst for Flyer games.
Well, a good time was had by all except the guys wearing brown St. Bona suits.