Botkins used its size, skill and experience Tuesday to defy the odds and beat Russia.  "They're good, and they find ways to win,"  said Raiders coach Dave Borchers.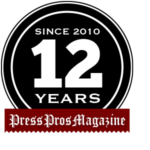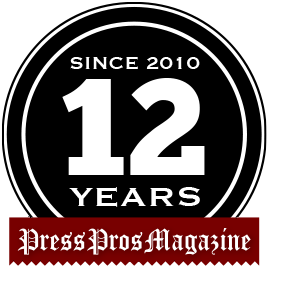 Russia, OH – Odds are when you shoot 10-of-22 from three-point range, and 8-of-9 from the foul line in a closely-contested high school basketball game, you're going to win!
That's exactly what Russia (7-5, 5-3 in SCL) did Tuesday, but didn't win.
Somehow, the #1-ranked, 14-1 Botkins Trojans (unbeaten in SCL), defied the odds, did them one better to walk away with a 55-48 decision…in one of those games where you had the feeling that one more shot, one more break, or one more turnover would tip the scales in Russia's favor.  It just didn't happen.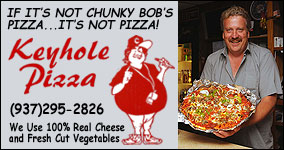 Senior all-stater Jacob Pleiman scored 21 points, his brother Carter added 11, Jameson Meyer added 12 (all three-pointers)…and they did this while missing starters Dylan Topp (knee) and Jaydon Wendel (who didn't make the trip because of the flu).
"They're a good team,"  said Russia coach Dave Borchers.  "They find ways to win.  They're taking everybody's best shot, and they're still finding ways to win.  So credit goes to them.
"Yeah, 10-of-22 (45%) and 8-of-9 (88%) are a pretty good formula for us to win.  The bad thing about the free throws was…we only got to the line nine times."
Borchers lauded his team's effort, which was spectacular, in trying to defend one of the state's best Division IV talents in Pleiman, while keeping a wary eye on sharp-shooter Jameson Meyer.  Still, somehow, Pleiman got to the rim enough to score 21 points, and Meyer used what space he had to hit 4-of-7 from three-point range to account for all 12 of his points.
Russia came out firing, hitting four of its first five attempts – Zane Shappie and Braylon Cordonnier each hit one, and Brayden Monnin hit a pair – but the shock value, if any, didn't seem to faze Botkins.
And whether by design or not, Trojans coach Phil Groves moved Jacob Pleiman all over the court, handling the ball, shooting from the wing, and, of course, inside, so Russia had to account for him in spots besides the paint.  That spacing left room for Jameson Meyer to operate, and he hit three of his four three-pointers in the first half.
It was 19-16, Russia, at the end of the first quarter, and tied, 27-27, at the end of the half, thanks to Pleiman's fast start.  He had 12 for the half.
"We knew that here at home they were going to hit shots,"  said Groves.  "And we told our kids…keep defending and get every defensive rebound.  If we did that, good things were going to happen for us.  As it turned out, they did it for the whole time and I'm really proud of them."
Russia got the first bucket of the game.  Botkins got the first one of the second half.  And when Carter Pleiman found his older brother at the rim for rattling dunk three minutes in, it gave Botkins its biggest lead of the game, seven points, and apparent momentum.  Credit Russia, though, for not taking the hint.
Shappie hit his second three of the game, Xavier Phlipot hit his only three of the game, and while Botkins would outscore them, 11-7, for the quarter, Russia was still a threat, starting the fourth quarter, trailing, 38-34.
The Raiders kept scrapping, clawing, challenging every Botkins possession, only to have Carter Pleiman and Meyer leak out twice and find open cutters to the rim for layups.  Carter Pleiman would ignite to score nine of his 11 points for the game in the fourth quarter.  Jacob Pleiman would score nine of his game-high 21 in the second half.
And they could have been luckier.  A couple of basketball calls – the fortunes of the game – went against Russia, costing them valuable possessions when they were still within reach of Botkins' advantage.
At 2:07 of the fourth quarter Botkins led by five, 47-42.  A Brayden Monnin three from in front of the Russia bench cut it to 47-45.  But the Raiders couldn't get it any closer.
Botkins came down to score on a Jacob Pleiman three-point play, and forced to foul, Russia sent Elijah Stewart and Jordan Herzog to the line in the double bonus, where they hit three of four between them.
Monnin would hit another three, his fifth of the game, but Botkins matched them point for point, and Meyer had his fourth three…to salt the game away, 55-48.
"You have to come here (Russia) ready to play,"  said Jacob Pleiman outside the locker room.
"It's a tough place to play.  They made some shots early, they made some shots late, we were down a couple of guys, but we kept fightin', made our run, and knocked down some free throws at the end.  You have to make those shots in the close games.  It was a lot closer than the score showed at the end."
Pleiman led all scorers with his 21, Carter Pleiman finished with 11, Jameson Meyer had 12, Elijah Stewart had 7, and Jordan Herzog finished with 4.
For Russia, Brayden Monnin rode those five three-pointers to a team-high 17 points, Shappie and Braylon Cordonnier each had 8, Xavier Phlipot had 6, Hayden Quinter had 4, Jordan Meyer had 3, and Ben Bohman concluded the scoring with 2.
"We were down two starters tonight,"  added Phil Groves.  "And it's a big loss for us to be without Dylan.  So to come here, on the road, and win without two of your starters…I'm ecstatic.  Jacob had a big night…he carried us…and I can't say enough good things about him and the rest of the kids."
Likewise, Dave Borchers couldn't say enough good things about how hard his own kids had played.
"They were a good team, and it was a fun game to be part of,"  he smiled.  "I look forward to playing them again later in the year (Feb. 11).  We'll probably change some things, they'll probably change some things, and it'll be another good battle.  But hats off to Botkins, because we brought a pretty good effort – a real good effort tonight."
Pausing, he added, "Man, our kids played hard."