An overmatched IUPUI proved a fairy-tale opponent for OSU in that its resistence was just what the doctor ordered to allow the Buckeyes to break a productive sweat without any danger of defeat.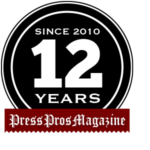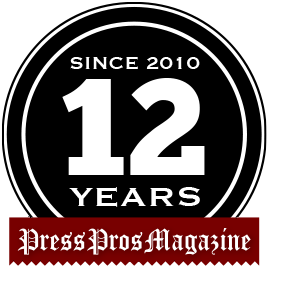 Columbus, OH – There's no appropriate label at this spot on the Ohio State schedule for the purpose Indiana-Purdue University Indianapolis served on Tuesday.
Back in early November, this 83-37 mismatch would have been termed an exhibition game.
If this were boxing, IUPUI would have earned its paycheck as a sparring partner.
But in mid-January, with the Buckeyes having had three games canceled by COVID and trying to fill a week-long gap in their Big Ten schedule, Ooey-Pooey emerged as the hoops equivalent of the third bowl of porridge that earned Goldilocks' approval.
They were not too hot…not too cold…and with only one win coming in, the Jaguars were juuuuust right for OSU's purposes.
"We were able to get some guys some game repetitions, which we need to have," Ohio State coach Chris Holtmann said. "All in all, it accomplished a lot. We lost three games. We were trying to get one of those three back."
It's doubtful Kentucky, Tennessee-Martin or New Orleans — the three games COVID stole from the schedule — would have proved as accommodating.
IUPUI entered 1-14 and had scored more than 65 points only once all season. One metric has the Jags the 356th team among 357 in Division I.
Even so, they doggedly stayed within 10 of OSU (12-4) until the final three minutes of the first half, trailed, 37-23, at the break, but then steadily lost touch as all 11 OSU players scored.
"In this era of COVID, you're going to need everybody at any time," Holtmann said. "You know you're going to need guys. This gives them a different level of confidence. I think this one was important for those reasons.
E.J. Liddell, the Buckeyes' leading scorer and rebounder, played a team-high 25 minutes and finished with 13 points and 10 rebounds.
Sophomore Gene Brown matched Liddell to establish a new personal scoring high, and Cedric Russell made four three-pointers to match his season-high of 12 points recorded in the upset of No. 1 Duke.
"His play was good and something he can continue to build upon," Holtmann said of Brown. "He's got to embrace the idea of being a guy who can guard multiple positions and be really good and detailed on that end."
"…He doesn't need to hunt shots on this team. We have enough offensive weapons, but he has to be a great cutter offensively and embrace what we're doing defensively."
Brown's contributions may take on greater weight with Meechie Johnson still missing from a facial injury suffered two weeks ago in practice.
He's missed three games, and isn't likely to play Saturday against visiting Nebraska, which took OSU to overtime before falling short earlier this month.
Brown can guard four positions, so he might also be useful in spots where the Buckeyes anticipated playing 6-6 Justice Sueing.
Sueing hasn't played all season after suffering a recurrence of a groin injury that dogged him late last season.
Holtmann said Sueing is close to returning to practice, but the season is more than half gone, so what contribution he might make down the stretch is unlikely to match what OSU envisioned in November.
Russell is a defensive liability, but his long-range marksmanship already triggered OSU's best win and might be needed again if senior Justin Ahrens continues to struggle.
Ahrens missed his first four three-point attempts against IUPUI before finally hitting one he had time to sight like a free throw late in the game.
That makes him just 7-of-33 on triples in his last seven games.
"He just has to cut loose and play," Holtmann said. "I think he has to play with a little more juice, a little more confidence to him. I think he's probably overthinking it a little bit.
Ahrens has not lost his starting job during his struggles, but he did not start in the second half last night.
"He's a tremendous shooter." Holtmann said. "I really don't worry about it at all. I think he's going to hit his stride. It's the least of my concerns. The least of my concerns is Justin Ahrens' shooting."
Holtmann's deeper concerns are his team's defense, its turnover issues and a propensity for getting dominated on the offensive glass – and in toughness issues – when playing on the road.
Oooey-Pooey didn't offer much a test in any of those areas, but its 4-of-21 shooting in the second half provided a bit of an ego stroke.
"We know great teams take care of business, especially at home," said OSU's Jimmy Sotos who had nine assists and zero turnovers. "Regardless of who comes into our building, we're trying to take care of business and execute the game plan to the best of our ability."
Bruce Hooley hosts the Bruce Hooley Show on 98.9 FM The Answer and is the host of the We Tackle Life podcast on iTunes and Google Play.