At the mid-point of the high scho0l basketball season, the future is in full view for area teams a year, or a player or two, short.  What do you do?  You work, you learn and prepare for success.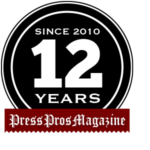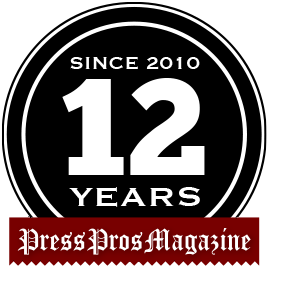 There is an old adage that's relevant, and one that goes with sports and life.  It will always be relevant!
When you fall short of expectation, you fall back on the level of your preparation.
Of course, in this day of instant gratification a lot of people don't see it that way.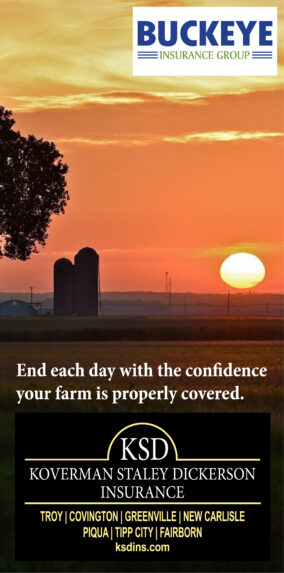 "If you were playing my kid we'd have won the game."
"There's more to life than just sports.  Kids need more free time."
And this one:  "We can all benefit by not playing for a short time so that we all might live safely and return to normal when this [Covid] is over,"  someone wrote to us this week.
Of course no one at any level of government, or health care, or local administration can tell you how short a time that is.  How many opportunities to play, to learn, to grow…and how much developmental success do you give up for the sake of caution that's neither qualified or quantified.  Just a guess.
But at the mid-point of the high school basketball season you see a lot of falling back on your preparation – schools that aren't going to win 15 games this year, or even finish .500.
You see kids literally learning at the varsity level while taking their lumps against older teams, teams more skilled, and even teams of destiny.
And yet, they continue to play, motivated by both the expectation of those who watch, but more important, their own innate sense of expectation.  They're driven by what they want to become.
They're everywhere, boys and girls.  And not confined to basketball.  We certainly saw it in football last fall – schools of past note fighting to become noteworthy again, like Covington.  And schools like Versailles, who have for years stayed the course to again become what they were previously – working, dealing with disappointment, and the reality for some that they happened to be there a year too soon, or too late.
But no area basketball team is dealing with this more poignantly than the Minster boys, who Sunday enjoyed one of their best moments in their still-young, life-long journey of expectation and preparation coming together.
3-9 entering their game with Convoy Crestview at the Fort Loramie MLK Classic, Mike McClurg's collection of freshmen, last year's JVs, and just three seniors – Johnny Nixon, Zach Fortman, and Austin Wellman – shocked a good 9-3 Knights team with a 48-43 overtime win.
At the center of this was freshman guard Brogan Stephey, whose three-point shooting in the first half propelled the surprising Wildcats to a 10-point halftime lead, and made Crestview coach Doug Etzler account for him in the second half.  He scored just six points in the final sixteen minutes, but finished with 21 for the game and garnered MVP honors.
Another freshman, James Niemeyer, coolly hit six big free throws at the end of regulation and in overtime to secure the 'Cats win.
And all the while senior Johnny Nixon scarfed up every rebound available, blocked three shots, altered others, and played in the manner of his own preparation for the past three years – he, along with Wellman and Fortman.
"I think it's hard to tell, but you can see us getting better with every week, every practice, and every game," McClurg said afterwards, enjoying the moment, but just as much…enjoying the journey.
"We're young, but it's fun to watch. Brogan Stephey is a freshman, we're putting him on the big stage, and he had a big day today."
James Niemeyer is a freshman, and the younger brother of other, older Niemeyers who helped show him the way.  But they couldn't shoot those free throws for him Sunday.  That you do for yourself, through work and preparation.
"We competed,"  McClurg continued.  "We were up ten at the half and I knew they'd make a run. They've got a kid that can really shoot it (Gavin Etzler).  But we made adjustments throughout the second half.  And overall, I just thought we played harder."
And isn't that life?  What we're all here for?  The lesson we're sworn to pass down from generation to generation?
You can't always meet expectations.
"You're not always going to win 23 games a year,"  Anna assistant Terry Finkenbine said, prior to the Rockets' game Sunday with unbeaten Springfield Catholic.
The Rockets are accustomed to it, though, with regional success last year.  And their current fortunes of being 5-9 put them squarely in the category of preparation for next week, next month, and next year.  Like Minster, they're dealing with youth and inexperience.
In the meantime, questions and answers on how you get there.
My kid needs to play.  He works as hard as anyone.
Kids need more free time.  Kids need to be kids.
And…"we all can benefit by not playing for a short time so that we all might live safely and return to normal when this is over."
The problem is…Brogan Stephey would have missed the experience of  Sunday.  James Niemeyer might not have learned from taking those shots with so much at stake.
And how long is that short time?  How much do you concede to that which you can't quantify?
At some point you fall back on what you know.  Expectations will always be part of life.  And the only way you handle it is by living, working…and preparation!
That, too, is part of normal.  If, and when, this is over.