Hoping to bounce back from a disappointing year offensively – and something better than the middle of the pack – Greg Beals and the baseball Buckeyes will turn to a proven commodity to help show the way.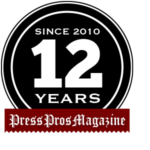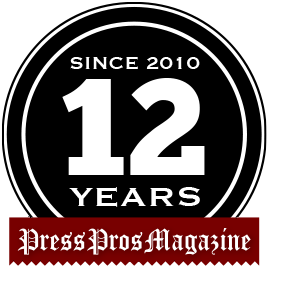 It was former Yankees manager Casey Stengel who used to answer the reporters this way, when they would ask how he planned to repeat as pennant winner and World Champion.
"Well," Casey would start, "If you wouldn't be surprised, I think I'll play the guys that played last year. Nobody except the American League seemed to mind."
Ohio State coach Greg Beals might have a streak of Stengel in him when you ask…who might be the biggest surprise to emerge from his 2022 Buckeyes roster?
"When you ask that most people automatically think of a rookie?" Beals answered recently.
The average guy in section 101, of course, would say…rookie.
Beals smiles and goes in a different direction. "I want to talk about Zach Dezenzo."
Zach Dezenzo? Surprise?
Wouldn't he be like Stengel's shortstop, Tony Kubek, on all those great Yankee teams?
And dollars to dimes, Zach Dezenzo never heard of Casey Stengel…or Tony Kubek!
"Zach Dezenzo has really grown up," Beals continued. "And you may say, 'Wait a minute, he's been your starting shortstop for three years.' But Zach Dezenzo is a 'player of the year' type of talent, and has really matured."
If his answers surprises you, it begs a look back at the previous three seasons.
Dezenzo played immediately as a freshman in 2019, starting 41 games at shortstop and hitting .250 (48 for 188). He showed power – 10 homers, a triple, 9 doubles and drove in 37 runs. Generational? His was the most home runs by an Ohio State shortstop in 18 years.
In the disastrous 2020 season cut short by Covid, he started all 14 games, splitting time between short and third base, but got off to a slow start at the plate. He hit .189, still with 4 doubles and 7 RBIs.
But last year he blossomed, starting all 42 games at shortstop. In an offensively challenged lineup that collectively hit its worst in fifty years, Dezenzo hit .302, slugged .550%, drove in 31 runs, while leading the team with 11 doubles and 15 multi-hit games.
And while it's not uncommon for some to tire as the season wears on, Dezenzo did his best work in the Buckeyes final weeks. In the Purdue series (April 30-May 2) he hit .533 (8 for 15) with a pair of homers and 10 runs batted in. Three weeks later he slugged a pair of three-run home runs in the series opener with Northwestern, going 6 for 12 on the season's final weekend.
"Zach has matured," Beals concluded, restating his case. "Physically, you see him when he hits. He's a grown man now. There's going to be people this year who say, 'How did he not go (get drafted) last year?' How do you get him back for his senior year? People are going to be saying that this year."
Zach Dezenzo, himself, would be the last person imaginable to say that. He's quiet, workman-like in his approach to school and baseball. He has his priorities – among them a Big Ten distinguished scholar in 2020, and '21.
He doesn't seek attention, but he gets it. You don't see many college shortstops who're 6'4" and 220 pounds. He could play tight end on the field beyond Bill Davis Stadium in the spring. But his flexibility and ability to position and move serves him in the same manner it served other tall shortstops, like Cal Ripken, Jr. He knows how to play.
"I tell people I'm a shortstop and some of them do a double-take," he shares. "They'll say, 'Are you serious?' And I tell them, 'Yeah, I'm serious.'
"Being taller and being bigger definitely has its ups and downs, but I'm happy with my body type. When I came here I was 190 pounds, and I've put on 25 pounds of solid strength. It's translated to my offense, to my defense, athleticism, arm strength…and I've got a lot of people here to thank for that."
He admits that the July draft was a disappointment, and something he had to live down, get beyond, and use as motivation for improvement in his senior season.
"It was a whirlwind of emotions, confusion, because of what I'd heard before the draft. You sit there for three days and twenty rounds and when you don't hear your name there is some disappointment. You get your hopes up and when it doesn't happen…it's very disappointing.
"But there was also some time for me to realize that there was still opportunity in front of me…another year at Ohio State. I had to reframe my mind, get back to college baseball, and the mindset of coming back, continuing to develop, and being here to win ballgames and championships. It took a couple of days at the time, but I'm back in the 'let's-get-work' mindset now."
He's a graduate of Marlington High School, in Alliance, which 50 years ago produced another Buckeye of note, basketball standout Luke Witte. He already has his degree in sport management, and has his sights set on a career in baseball, one capacity or another.
As to his priorities for 2022, he spent part of last summer playing in the MLB draft development league, for a team in Frederick, Maryland, to capitalize on his finish of the 2021 season.
"It's a new club this year," Dezenzo says of the '22 Buckeyes. "Every year is a new season, a new ball club, and with that comes new strengths and weaknesses. We want to have a club that has a competitive mindset, win ballgames, and the goal of being in the Big Ten tournament and the national tournament."
Then, and only then, will he talk about the draft for 2022. As far as attention, watch closely this year and you'll see more than just 6'4" and 220 pounds when you see him play. That's the mindset – why he's putting in the work.
And that surprise that Beals spoke of?
Is no surprise at all.