It didn't feature much dominance or sharp execution, but a tight victory over Penn State proved preferable to Ohio State than the other option.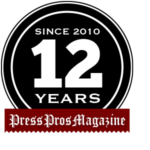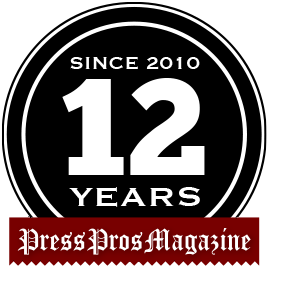 Columbus, OH – Many weeks separate the present from that place on the calendar when coaches remind everyone that only the, what, not the, how, matters at all.
Survive and advance, they call it in March, but usually not in mid-January when standards and habits merit significance because they typically portend how long a team will survive and how far it will advance.
So it seemed curious Sunday for Ohio State coach Chris Holtmann to fast-forward to an NCAA Tournament perspective in his post-game assessment of a 61-56 victory over lowly Penn State.
"If you've been in high-level competitive athletics, you understand how hard it is to win in league play, especially how hard it is to win in league play against a team that's got three wins in their last four games," Holtmann said. "They almost beat Purdue at home and we also just played them a month ago and beat them at their place. So I was really pleased with a lot of stuff in this game with our guys, a lot of stuff."
The last part of that last sentence might be just what that assessment from Holtmann is – a lot of, uh, stuff.
Stuff that a coach says a few days after he went right up to the line of calling his team soft on Thursday after it sleep-walked through a 10-point loss at Wisconsin.
"Force and physicality," is what Holtmann said over and over that his players lacked after losing in Madison.
But the win over Penn State?
Despite missing 10 of its first 24 free throws, allowing the Lions four more field goals for the game and shooting just 3-of-12 from three-point range, Holtmann painted it in nearly reverent terms.
"It was our best defensive effort since Christmas," he said. "We've had some poor ones. I think we'll get back to making shots. The thing we have to be able to do is grow in our defensive effort and that was a good step."
E.J. Liddell's 19 points led Ohio State and Zed Key had 10, with a 24-of-36 performance at the line ultimately making the difference.
Penn State went to the line just 14 times, making eight, yet never fell behind by more than 10 points and clung within 54-49 with just over two minutes remaining.
That's when OSU finally found the radar from the stripe, making 10 of its last 12.
"We didn't make a ton of shots," Holtmann said. "But we got to the line at a really high level, which was good to see."
Even so, to defeat Penn State (8-7, 3-4) – a team that played without leading scorer Seth Lundy, a team just one game over .500 overall and one game under .500 in the league – by five points at home in a game ripe for a confidence-building blowout suggests there's something amiss with the No. 16 Buckeyes.
It could be injuries, as OSU played without sophomore guard Meechie Johnson, a backup, sure, but a consequential one nonetheless, for a second straight game because of a facial injury suffered in practice last week.
It's also still without Justice Sueing, who's recurring groin injury is a mystery that's confounded healing for two seasons.
 And, because everyone cites it, not because it should have any actual bearing on anything, Ohio State did have a 22-day COVID layoff from mid-December until two weeks ago.
Tired legs seems a thin excuse for a team getting housed at Indiana and Wisconsin and struggling at home against an already-limited Penn State before Lundy was ruled out.
More relevant may be Holtmann's discerning read on this team's emotions, for which there's ample evidence of some room for the spine to harden at least a bit.
"We don't take winning for granted," point guard Jamari Wheeler said. "We know how hard it is in the Big Ten. The Big Ten is the best league. Every win is going to be an ugly win, a hard win…things like that. We'll do whatever it takes to win. It doesn't matter how it looks. At the end of the day, get the win and we're satisfied."
Northwestern's upset of previously-unbeaten Michigan State in East Lansing on Saturday lends some credence to Wheeler's argument, and the Buckeyes still have another week to figure things out before their mettle will be tested again on the road.
OSU (11-4, 5-2) gets one-win Indiana-Purdue-Indianapolis on Tuesday and Nebraska on Saturday in home games that should run the record at Value City to 10-0.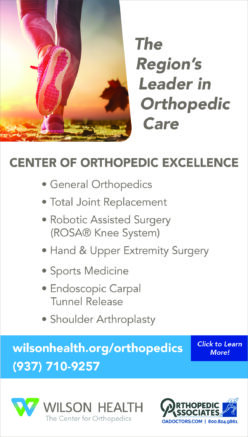 But a Jan. 27 game at Minnesota looms on the horizon as the next fair barometer of what this team is capable of achieving.
Holtmann has been at this awhile, so he's been through these inexplicable mid-season swoons before, a few too many times before as any student of recent Ohio State basketball history is all too aware.
Three years ago, his team lost five in a row and six of seven in the middle of the conference season.
Two years ago, it was ranked No. 2, then lost four in a row and six of seven to drop out of the rankings.
Last season, it ended the regular season with four straight losses, all to elite teams, then rallied in the Big Ten Tournament only to suffer the ORU stunner.
What lies ahead is ample time to hit top speed before the post-season, when only the, what, and not the, how, will matter.
Bruce Hooley hosts the Bruce Hooley Show on 98.9 FM The Answer and the We Tackle Life podcast.