Minster won in overtime over Convoy Crestview, and Marion Local survived a slow start to overwhelm Grandview Heights, highlighting Sunday's MLK Classic in Fort Loramie.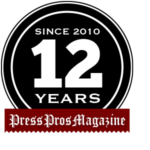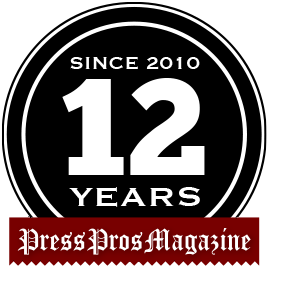 Fort Loramie, OH – The Flyin' To The Hoop event in Kettering attracts more attention, more recruiters, and more top talent from across the nation.
But Fort Loramie's 1st Annual MLK Classic, held Sunday, attracted its own share of local attention, those who for years have said they would prefer to see local teams play over the teams brought in to Kettering from out of the area loaded with star appeal.
And featuring two MAC teams, Minster and Marion Local, and two teams from the Shelby County League, Anna and host Fort Loramie, those teams split Sunday's four-game schedule with Convoy Crestview, Columbus Grandview Heights, Springfield Central Catholic, and Tiffin Columbian.
In the opener, Minster (4-10) survived overtime (42-42) to come back and upset Crestview (10-4), 48-43, behind freshman guard Brogan Stephey's 21 points.
In the second game of the day, Marion Local (9-2) overcame a slow start to pound on Grandview Heights, out of Columbus, 51-35.  Sophomore center Jack Knapke led the Flyers with 16 points.
In the third game, Anna (5-9) fell to unbeaten Springfield Central Catholic (12-0), 49-46.
And in the day's finale, Fort Loramie had its moments, had four score in double figures, but ended up on the short end of a 59-54 score to Tiffin Columbian.
Out of the four games, Minster's win over Convoy Crestview stood as the biggest surprise.  The Wildcats, suffering through a disappointing year with youth and inexperience in the non-forgiving MAC, jumped out to a 25-15 halftime lead over the Knights, thanks to the considerable efforts of freshman guard, Brogan Stephey.  Stephey hammered down five three-pointers on his way to 15 first-half points, finished with 21 for the game, and was named game MVP for his efforts.
Still, against a talented and veteran Crestview team, that ten point lead withered away in the second half and the game finished in regulation tied at 42-42.  But in the waning seconds of regulation and the four-minute overtime, freshman James Niemeyer stepped to the foul line for Minster and hit six consecutive shots that eventually sealed the Wildcats' fourth win of the year, 48-43.
Coach Mike McClurg was more than pleased with the effort, and the outcome.
"I think it's hard to tell, but you can see us getting better with every week, every practice, and every game,"  he said.  "We're young, but it's fun to watch.  Brogan Stephey is a freshman, we're putting him on the big stage, and he had a big day today."
"And I don't know how many rebounds Johnny Nixon had, but it had to be 15 to 20.  He was scoopin' em out of the air.  Overall, we really competed.  We were up ten at the half and I knew they'd make a run.  They've got a kid that can really shoot it (Gavin Etzler), but we made adjustments throughout the second half, and overall, I just thought we played harder."
Marion Local got off to a slow start against Columbus Grandview Heights, out of the Mid-State League, but got things going in the second quarter, thanks to sophomore center Jack Knapke and the outside shooting of Jadyn Mescher and Austin Niekamp.  Grandview (9-4) turned out to be a scrappy, physical bunch who refused to back down to the bigger, deeper Flyers and trailed by just seven points, 23-16, at the half.
The second half, however, was all Marion as the Flyers quickly extended their lead out to eight points as Knapke proved to be too big and too much to handle inside, while the Flyer guards – Peyton Otte, Mescher, and Ronnebaum, attacked the rim, drew fouls, and scored from the free throw line.  Knapke would finish with 16 points, and was named game MVP.
The 51-35 win was Marion's ninth of the year, their fourth win in a week, and satisfied coach Kurt Goettemoeller for the fact of it offering a look at competition from a different part of the state.
"That's what I told our team in the locker room…it's cool to play a team from out of the area, because we don't see that style of basketball a lot,"  said Goettemoeller.  "They had quick guards with quick hands, and when you get into tournament basketball and face a team like that hopefully your muscle memory kicks in and you'll remember about how you competed against a team [like Granview Heights].
"And they were pretty good.  They're not real big physically, but they're quick, the guards have quick hands, and they forced us to be strong and tough with the basketball."
And given the where they play in and around Columbus, Grandview Heights played as if they were conscious of giving their best effort against the smaller, rural communities represented in Sunday's event.
"There's no question.  Their coach (Ray Corbett) has been at it for thirty five years, he knows what he's doing, and they run a good motion offense and made us guard. It was a good competitive contest, exactly what we wanted at this time of year."
In the evening's third game, Anna fell behind early to Springfield Catholic, who ranked tied for fifth in this week's AP poll, tied with Tri-Village.  SCC was quick, competitive, and it was a struggle throughout for Anna, who finished a possession short, losing 49-46.
In the evening finale, Fort Loramie had four score in double figures – Caleb Maurer (11), Ty Ruhenkamp (16), Darren Eilerman (10), and Isaac Raterman (10) – but got outscored 19-15 in the final quarter to fall to the Tiffin Columbian Tornadoes, 59-54.