Keaton Bruns lost the individual battle, but won the war Saturday as Coldwater outdueled New Bremen to maintain first place in the boys MAC bowling standings.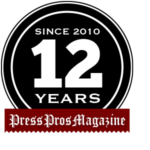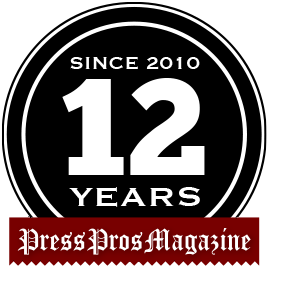 Minster, OH – Coldwater junior Keaton Bruns left little doubt about either his loyalties or some split priorities Saturday.  He showed up to bowl at Minster's Community Lanes wearing an official Ja'Marr Chase Bengals jersey (in orange, of course).
After 31 years – longer than he's even lived – Bruns was ready to see his favorite football team FINALLY win a playoff game in the Bengals' 4:30 matchup with the Las Vegas Raiders.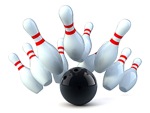 Why are the Bengals his favorite?  Because, as the average leader of Midwest Athletic Conference boys bowling, he's arguably better at what he does than the Bengals are at what they do…and he has a soft spot for underdogs.
"Loyalty to a team,"  I guess, said Bruns.  "I don't know.  I've been a Bengals fan since I was born.  I've always supported them."
Sorry to say, that support hasn't been reciprocal, because for the die-hard 'who-deys' 31 years – since 1991 – is a long time to wait for something to cheer about. But that didn't seem to bother Bruns, who authored an individual 300 game last year, and earlier this year was part of a rare 'Baker' 300 game, where each player on the team is responsible to bowl at least two frames…and everyone struck in that one.  No one had EVER seen that happen, either – kinda' like seeing the Bengals win a playoff game.
But to the business at hand, Coldwater was matched head-to-head Saturday with New Bremen with first place in the league standings on the line…and a head-to-head match between Bruns and New Bremen's Nick Alig, featured on this page just three weeks ago, the top two bowlers, average-wise, in the MAC.  Bruns entered Saturday's competition with a 206.6 average in league play, and Alig was second by the narrowest of margins, at 206.3.
"I really don't think about that kind of thing (the head-to-head stuff),"  said Bruns, prior to his warmups.  "Our team is what I think about, and I've got some guys around me who are bowling really good."
Indeed.  Of the top ten bowlers in the MAC, Coldwater claims four – Bruns, Hayden Beougher, Carter Bertke, and Brandon Hammons – each with at least twelve games bowled, and each with an average of 200 or more.
New Bremen is on their heels, despite Alig being the only player, average-wise, in the league's top ten in terms of statistical average.
Bruns got plenty of help Saturday after swapping out the Bengals jersey for a Cavaliers' team shirt.  He bowled well, but far below his expectations.  Individually he had a 227 and a 172, but teammate Hayden Beougher picked him and the team up with a 203, then the high game of the day, 266.  Hammons pitched in a 200, and Bertke had a 225.
Nick Alig had one of his best days, rolling a two game series of 226 and 234 (460, 239 average), but he didn't have as much supporting cast.  And in the end, after the five 'Baker' games (193, 222, 244, 244, and 194), Coldwater maintained first place by beating New Bremen, 3,157, to 2,918.
In other games, Versailles' Matt Francis and Landon Henry sparkled to lead the Tigers past Minster (2,918 to 2,878), to pass New Bremen for temporary custody of second place.  Francis finished his day with a 236 and a 202 (438), and Henry would contribute a 197 and a 232 (412).
Marion Local edged Parkway (2,474 to 2,047), with Kurtis Billerman showing a 213 and a 206.  Corey Stachler had a 229 for Parkway.
And St. Henry swept by Fort Recovery (2,926, to 2,468).  Peyton Thomas and Ben Rindler were both outstanding for the Redskins, Thomas with a 216, 221 (437) and Rindler with a 225, 210 (435).  Teammates Jackson Heitbrink (206) and Eric Bruggeman (205) cracked the 200 plateau, as well.  For Fort Recovery, Austin Steinbrunner showed a 221 as part of a 407 series.
Of course, they were done by the time the Bengals played, and to make his day even better Keaton Bruns did, indeed, get to see that 31-year playoff drought come to an end with a 26-19 win over the Raiders.  And Ja'Marr Chase had had his own day, and a pretty good one, at that, with 9 catches for 116 yards.  The jersey, no doubt, will make another appearance next week.
Coldwater, Bruns, and the Bengals enjoyed…a winning Saturday!