The Flyers played their 'best' in terms of execution and efficiency, and extended their win streak to three with a commanding win in Pittsburgh, over Duquesne.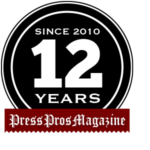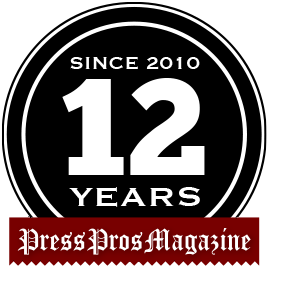 PITTSBURGH — The University of Dayton Flyers basketball bunch packed their 'A' game for the four-hour bus ride to the Steel City.
And in 40 minutes they absolutely destroyed Duquesne University on the shiny new UPMC Cooper Fieldhouse floor.
With freshman DaRon Holmes II putting on a personal dunk-a-thon and Kobe Elvis sniping from the outside, the Flyers rolled to a 72-52 Atlantic 10 Conference victory.
Holmes, the top freshman dunker in the country, slammed home six en route to a career-best 18 points. Elvis dead-eyed four for four from three-point land and contributed 16 points, also a career-high.
What put the biggest smile on coach Anthony Grant's face was a hog-tying defense and only 10 turn0vers, many coming late in the game when it was long decided.
The defense forced Duquesne into a plethora of ill-advised, bad shots, many taken quickly. The Dukes shot as if they'd never seen their home floor, 21 for 52 shooting (40.4 percent) and 5 for 19 from three (26.7 percent). And UD had 19 assists, Duquesne had only eight as they tried the one-on-one game to total ineffectiveness.
Meanwhile, the Flyers hit 31 of 58 (53.4 percent) and 8 for 18 from three (44.4 percent).
And the Flyers ruled the backboards, 35 to 24, as the leading rebounding team in the A-10.
"Our guys did a great job with the scouting report, understanding what we needed to take away from them," said Grant on his post-game show with WHIO's Larry Hansgen. "They are a very explosive team, so holding them to 52 points on their home court. . .we're very pleased with that."
On the offensive end, Grant was ecstatic over the way his team put the blitzkreig on the Dukes.
"Our guys did a great job of understanding, from a scouting standpoint, what was going to be available," said Grant. "Sometimes offensively, even though you are not making shots, you are getting the shots that you want and you have to live with the results."
The Flyers certainly can live with the way the ball kept falling through the nets and the way Holmes flushed the ball.
"We did a really good job for 75 to 80 percent of the time of taking care of the ball, not making mistakes," Grant added. "From an efficiency standpoint, we had a very good day."
It was Dayton's third straight A-10 win that included wide-margin victories on the road against George Washington and Duquesne.
Both those team are not good — Duquesne lost 10 of its top 12 scorers from last season and their three top scorers disappeared into the transfer portal.
But the Flyers did what they needed to do and took no pity and took no prisoners.
Of Holmes, when asked if he doesn't force things, permits the flow of the game to come to him, Grant said, "He is very unselfish, sometimes to a fault. He has a very, very high IQ in terms of what we're trying to do. He scored 18 and a lot of it was he was the beneficiary of the unselfishness of his teammates."
Most of that unselfishness comes from freshman point guard Malachi Smith. Those two fit together like a 1,000-piece jigsaw puzzle.
Smith, a fearless five-stitches player, had only six points, but as always, was the most important Flyer on the floor by handling the ball, feeding the ball to teammates and playing lock-down defense.
He had seven assists and despite handling the basketball the majority of the time had only one turnover in 29 1/2 minutes.
"That becomes contagious and we want that to be the identity of our team," said Grant. "When you have guys willing to pass up good shots to give teammates great shots, you have a chance to be really great offensively.
"We shared the ball, we attacked well and we executed well," he added. "I still think we have another level we can go to. But it is good to see the improvement and we are starting to develop a level of consistency on both sides of the ball."
Duquesne led, 7-4, before R.J. Blakney hit a three. Holmes had back-to-back slam jams and Elvis hit back-to-back threes. That gave the Flyers a 19-10 lead halfway through the first half and they methodically kept building the lead from there.
In addition to the six dunks, giving him 39 on the season, Holmes blocked a shot and has 42. He is on track to block 79, which easily would be a single-season school record.
And he made 9 of 12 shots to go with the 6 for 8 by Elvis. Eight different Flyers scored with Toumani Camara scoring nine and grabbing six rebounds. Blakney had seven and Mustapha Amzil came off the bench to contribute eight.
Duquesne was led by three players with 12 each, but significantly freshman Jackie Johnson III, averaging 20 in A-10 play, scored two.
The Flyers, 3-1 in the A-10 and 11-6 overall, face their sternest league test when they host St. Bonaventure Tuesday night in UD Arena. The Bonnies return all five starters from last season's league championship team.
And on Friday night they clobbered VCU, 73-53, a team that beat UD at the Arena, 54-53.