Marquette signee Sean Jones was the difference-maker with 27 points as Gahanna downed Pickerington North 53-42 in a battle of OCC Ohio unbeatens.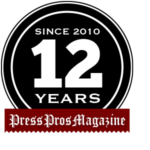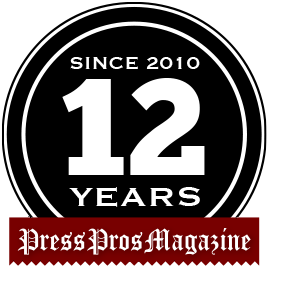 Gahanna, OH — If it isn't intimidating enough being greeted by a giant lion (stuffed and in a glass trophy case, of course) upon entering Gahanna Lincoln High School, opponents then get to come through the gymnasium doors and figure out how to deal with Sean Jones.
Jones, a dynamic 5-foot-11 senior point guard who is on a short list of legitimate candidates for Ohio's coveted Mr. Basketball award, is blessed with dazzling ball skills, cat-like quickness and a potent jump shot.
"He's one of the best players, if not the best player, in Ohio," attested Pickerington North coach Jason Bates. "Trying to guard him is the ultimate challenge. But the thing is, they've got other pieces you have to account for. You have to play your best game to beat them."
If Jones is the 'X' factor for Gahanna, 6-7 bookends Javan Simmons and Josh Whiteside are equally imposing, putting their length and strength to great use on both ends of the floor.
That combination proved to be a handful as Gahanna repelled North, 53-42, in a tantalizing chess match between unbeaten Ohio Capital Conference Ohio Division state powers Friday night as a packed house looked on.
Jones scored 27 points, handed out four assists and delivered one explosive play after another as Gahanna used its suffocating defense to break open a close game in the second half.
"Our guys are totally committed to defense and that has been a constant for us all season," Lions coach Tony Staib said. "We typically play man, but we got in a heap of foul trouble and went zone in the fourth quarter and that turned out well for us, as we really shut them down in pulling away down the stretch."
Gahanna is allowing just 41.6 points per game, meaning its latest win par for the course. The Lions (10-2, 5-0) are unbeaten when holding opponents under 50 points. In their two defeats to top-ranked and defending Division II state champion Akron St. Vincent-St. Mary and No. 3 Pickerington Central, they yielded 70 and 58 respectively.
"We've had some ups and downs the past couple weeks and that's why this game was so important for us," said Jones, a Marquette signee. "Teams have rattled us when they pressure us, and we put a lot of work in this week preparing for North because we know they can play that kind of game. We realize it's a game-by-game process, but hopefully, we can use this as a steppingstone to make another run at state."
Last March, Gahanna (22-3) was primed to reach the final four before Tasos Cook hit a buzzer-beating half-court shot to give Westerville Central a crushing 45-44 win in the regional title game. As fate would have it, Central also ousted Pickerington North, 41-39, on a last-second three by Landon Tillman in a district final.
Both teams headed into this showdown that Bates called "a district championship type of game" with healthy resumes. Gahanna owned wins over Division II semifinalist Cincinnati Taft and Westerville Central. North was coming off signature wins over St. Vincent-St. Mary, Upper Arlington, Westerville Central, Hilliard Davidson and Eastmoor Academy, with its lone loss coming to crosstown rival Pickerington Central.
Gahanna shot out to a great start. An ankle-breaking shake-and-bake move by Jones for a three-point play have the Lions a 12-4 lead. Jones is scoring 19.3 points per game.
Effectively driving the lanes and hitting baseline jumpers, North used an 11-0 run to go ahead briefly before Gahanna took a 20-17 halftime edge.
Holding the Panthers without a basket for eight minutes, Gahanna embarked on a 17-3 run to take command. North was unable to whittle the deficit under five points the rest of the way.
"I thought it was pivotal to withstand their run and get the lead back at halftime," said Staib, who has won four district titles with well over 300 wins during his 20 seasons at Gahanna. "We really turned in a great effort in the third quarter.
"We got some quality work and minutes from our guys off the bench. And what else can I say about Sean? Not many guys have logged as many minutes and played in as many big games as he has. He's just so composed … so dynamic.
"He can get his shot off in so many ways and impact the game with his command of the ball. I won't ever see another one like him, but I don't want to even think about that. We've got a lot of high expectations for the next couple months."
Five other players had between four and seven points for Gahanna, which was ranked eighth in the most recent Associated Press state poll.
Jerry Saunders had 15 points and Dior Conners 13 to pace North (9-2, 4-1). With no starters over 6-2, the Panthers typically rely on their quickness and perimeter shooting, but were held to a season-low two three-point field goals.
"I'm not mad at the shots we took, but we just couldn't put them in tonight," Bates said. "With those two 6-7 guys in the middle, you have to show some patience because you're not going to get a lot of offensive rebounds. Gahanna's guys always play great defense, and I want to give them all the credit, but at the same time we didn't play one of our better games.
"I felt like we should have been up by like eight at halftime, but they really do a great job capitalizing on your mistakes. And Sean Jones…he can score a bundle of points on you just like that."