Marion Local coach Kurt Goettemoeller called it a slugfest – a battle of wills and defenses – as the Flyers hit enough shots Friday night to outlast Fort Recovery, 43-35, in a game played "just the way we liked it".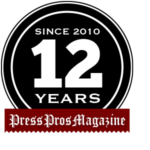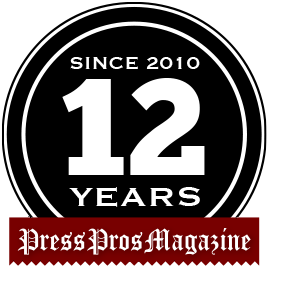 Maria Stein, OH — In the face of all the other games Friday night, this was irresistible.
There's always the chance for a shocker in the Shelby County League.
And Piqua and Sidney would have been compelling in their Miami Valley League showdown.
And of course, there were other MAC games that begged attention.
But, it was what we saw a week ago when Marion Local (8-2, 2-1) lost to Versailles that made their Friday date with Fort Recovery (8-4, 2-2), a game in area Division IV basketball that you simply wanted to see.
Marion had shown against Versailles that they were talented, big, physical, and capable of competing with anyone in Division III or IV, losing to the Tigers, 53-46…but, not before making repeated runs at the Tigers in the second half.
In short, they looked like a team that could play against anyone, and any style. And they proved it Friday with a grinding, 43-35, win over Fort Recovery in a game that the Indians challenged the patience of Marion — a team that enjoys physical, athletic basketball, and the opportunity to run and score in transition.
But Recovery took a lot of that away with an assortment of junk and zone defenses — triangle-and-two, 2-3, 3-2, and a little box- and-one — that made Marion pick its spots, and select its shots wisely. And as if by script, Marion proved it could do it.
Slow? The first quarter was as slow as good news from Washington, with Marion leading, 7-5, after the first eight minutes.
And credit the three-point shooting by Peyton Otte (two of them), Brady Ronnebaum and Jadyn Mescher for the Flyers' 18-14 lead. The best way to bust a zone is to shoot over it. Recovery coach Jim Melton stuck to his guns.
"They hit some open shots in rhythm," said Melton of Marion's 4-of-9 first-half shooting from behind the arc. "They were in rhythm and we were not. They hit some open looks and we didn't. The game became a grind."
It continued in the second half, Recovery again holding Marion to just 10 points in the third quarter — Marion holding Recovery to seven — but Melton and the Indians' patience to make them take and make good shots kept Recovery within striking distance — seven points entering the fourth quarter.
And at the outset, it looked like that strategy was about to pay off. Landon Post and Daniel Patch each connected on long threes to cut Marion's lead to 35-32.
But Marion's physical, man-to-man defense allowed just those two field goals. Transition points were unheard of as both teams settled into half-court, slug-it-out styles…and the officials, Kobe Baker, Mark Froelich, and Joe Allen let them play.
"It was a slugfest of a game, and I knew it would be," said Flyers coach Kurt Goettemoeller. "And they (the officials) let us play, and that's just how we like it. I mean, if we could have those three refs for every game that's exactly what we'd want.
"There were fouls underneath that didn't get called, and that's fine. We want it to be a physical game, because you know…we're a football school. We got tough kids and it took me three or four years here to figure out that you can't fight the football program…you gotta' piggy-back off what they do. So we just tell them to play great defense, rebound the ball, and be the most aggressive team."
That's exactly how it played out, Marion building its lead back to six points quickly on a bucket by Jadyn Mescher and the foul shooting of Brady Ronnebaum.
Recovery would parry back to cut the lead to four points on a trio of three-point shots by Landon Post and Owen Jutte (2 of them).
But having to foul to play against the clock, Recovery was forced to send Marion to the line, where the Flyers capitalized, hitting 7 of 10 to secure the 43-35 win.
For Marion, Brady Ronnebaum led them in scoring with 11 points.  Jack Knapke had 9, Peyton Otte and Tate Hess each had 8, and Jadyn Mescher finished with 5.  Hudson Rose had 2 points, as well.
For Fort Recovery, only four players scored, two in double figures, and the Indians had no points off their bench.  Cale Rammel had a game-high 13 points.  Landon Post finished with 11.  Owen Jutte had 8 and Daniel Patch had 3.
"Give our kids some credit," added Goettemoeller. "They have some good players, and they're well-coached. "Out kids just guarded their butts off tonight and that's what you've got to do. They had us a little undersized around the rim, but we did enough to win."
And credit Fort Recovery, as well, for challenging the patience and skill of a good Marion team that can play against the zone, but, like most teams, is more comfortable playing against man defense.
"I tell our kids just to play," added Goettemoeller. "Just play motion basketball.  Don't try to figure out what they're trying to do…just go play basketball.  Peyton hit a couple of big shots early when they went triangle-and-two, Jadyn got free a couple of times, Brady hit a big shot…we just did enough. We don't have one kid that averages double figures.
"When we've had good teams in the past we've been able to win multiple ways. You've got to be able to win a low-possession defensive game, which happens in the tournament. And you gotta' win those games where you run up and down the floor a little bit. We've haven't spent any time preparing for triangle-and-two and I thought our kids handled it pretty well. I know we'll be better prepared the next time we see it."
Which bodes well for Marion Local…and bodes well for area Division IV basketball fans, for the likes of Marion, St. Henry. New Bremen, and Fort Recovery (among others) battling it out come sectional and district tournament time.
If Friday was irresistible…Marion Local proved without question that the best is yet to come.  And that's from just one league.