An 18-point win over Wisconsin at home loomed as a highlight in Ohio State's season, but there's always payback lurking in the Big Ten.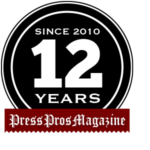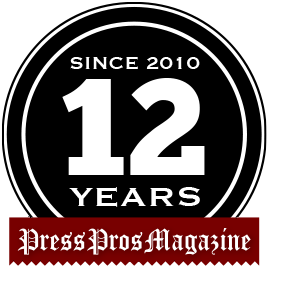 Madison, Wi. – It's becoming clear that Ohio State coach Chris Holtmann must have been a pretty fair student back in his day, at least when it came to those bothersome vocabulary tests in junior high school.
All those language skills Holtmann learned then are coming in handy now that he increasingly finds himself explaining away lopsided road losses in which his team wilts from a challenge.
OSU waited until the final 10 minutes to do that last week at Indiana, but it wasted no time retreating from the task Thursday night at No. 13 Wisconsin in a 78-68 defeat.
"The game was lost for us in the first half," Holtmann said. "We just didn't play with the necessary force or physicality."
Force, and, physicality, are the kinds of words coaches use when they choose not to employ words like, toughness, or, effort.
The opposite end of that spectrum is where Ohio State has parked its mindset on the road all season, where it is now 3-4, with the wins including a last-second three-pointer to vanquish Seton Hall and an overtime survival at woeful Nebraska.
That explains how No. 16 Ohio State can beat Wisconsin, 73-55, a month ago and yet needed a late rally to lose only by a deceptively-respectable margin in the rematch.
"We knew it would be different," Holtmann said. "Obviously, you beat them by 18 at home, you expect a group that has pride – and they do – that a good team will respond. For the first 20 minutes, we just dug ourselves in a hole." 
OSU misfired on all eight of its three-point attempts in the first half, while Wisconsin got triples from six different players in a 7-of-13 long-range shooting display.
"I just didn't think we played with enough force," Holtmann said, going back to his familiar theme. "We just couldn't get the ball where we wanted to. We weren't posting as physically as we needed to. We had some open looks that we missed. Bottom line, we struggled playing through their physicality."
It's one thing to have Indiana's Trayce Jackson-Davis shove a 27-point, 12-rebound effort down your throat, but it's quite another when marginal talents like Tyler Wahl and Brad Davison combine for 45 points to punk you at Wisconsin.
There's only one reason Wahl, the 204th-rated prospect in his class as a high school senior, and Davison, a guard who's on the career plan at Madison given he signed with the Badgers (14-2, 5-1) in November of 2016 when Holtmann was still coaching at Butler.
Force, physicality, effort, toughness, determination…any of them would suffice.
Wahl shot 1-of-7 against the Buckeyes the first time around, while Davison scored 13, but went 4-of-12 from the field.
Neither player would get a second look from OSU in recruiting, or likely even as a preferred walk-on. But in Wisconsin's program, where one- and two-stars routinely develop into effective upper-classmen, their career path is well-worn.
OSU reduced its deficit to 43-35 early in the second half when another developmental project, seven-footer Chris Vogt, scored his only basket to rebuild the lead to 10.
Jamari Wheeler missed an open triple at the other end and Davison then beat Justin Ahrens on a drive for a conventional three-point play.
Ahrens missed an open three, trying to respond, and Johnny Davis' baseline jumper bumped the lead to 15.
It took 10 minutes for Ohio State to unfurl another threat, drawing within six minutes to play.
Steven Crowl scored through contact and the third personal on OSU's E.J. Liddell to blunt the charge, then Davison drew Liddell's fourth the next trip down and cashed an accompanying free throw.
Wahl added the exclamation point, stealing the ball from Ahrens in the backcourt and dribbling in for a dunk.
"We could not impose ourselves on either end," Holmann said. "Give them credit. They're a good team, but it was really lost in the first 20 minutes. We just could not get over the hump because we were in a 10-point or 12-point deficit most of the game."
Liddell recovered from a desultory first half to finish with 18 points. Wheeler had 11 and Zed Key and Malaki Branham 10 each, but the Buckeyes never really threatened while saddled with 3-of-19 three-point shooting.
"In general, we just weren't collectively good enough for long enough," Holtmann said. "We cut it to seven once or twice in the second half, but obviously we need to be better moving into Sunday."
OSU (10-4, 4-2) plays host to Penn State at noon.
Bruce Hooley hosts the Bruce Hooley Show on 98.9 The Answer in Columbus and the We Tackle Life podcast on iTunes and GooglePlay.