In the end the scores reflected defense and the averages.  In between, New Knoxville flexed its muscle as the leader in the race for the MAC girls crown, and a change in the order of things, with a convincing win over Minster.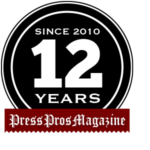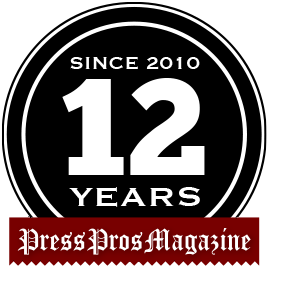 Minster, Oh – Minster coach Mike Wiss no doubt deduced the irony of it – of his two-time state champion Wildcats, for so long the 'chased' among MAC women's basketball, being in a position of being the 'chaser' Thursday night.  The Wildcats ran aground of the league-leading New Knoxville Rangers, who turned the tables beat Minster, 36-23.
With the win New Knoxville improved to 13-1, 5-0 in the league, and took a one-game lead over Minster, New Bremen, and Marion Local, all three now standing at 4-1 in MAC play.
There were a couple of ironies, actually, that flummoxed Minster throughout.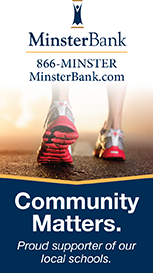 One, New Knoxville's defense was reminiscent of how Minster plays – how Minster played on its way to back-to-back Division IV titles in 2018 and '19 – creating turnovers, and denying Minster good looks at the rim.  The 'Cats finished with 24 shots at the rim for the game, and had 23 turnovers.
Two, at their best over the past decade Minster has always had the senior leadership so important to a winning culture of basketball.  Thursday, within his five starters, Mike Wiss only had one senior – post player Ella Mescher.  All five of New Knoxville's starters were seniors, including members of the Rangers's 2021 Division IV champion volleyball team.
"Seniors make all the difference,"  said Knoxville acting coach, Matt Gabel, filling in for Tim Hegemier, who was sick, and at home.  "They're used to winning from volleyball season, they never get down when things aren't going their way, and we like to rely on our defense a little bit, too."
And they did that Thursday, holding Minster to just 7 points in the first quarter (11-7), and 9 points for the first half (20-9).
"But,"  said Minster's Mike Wiss, "both teams pretty much held the other to the average of points they'd been giving up.  We've been holding teams in the 30s and they've been giving up about 23 points a game."
But one could not help but recognize the senior difference, as demonstrated by Knoxville's Avery Henschen and Ellie Gabel, both finishing with 14 points and accounting for 28 of the Rangers' total of 36.
"Minster's got a good team and a great program, and it's been like this for twenty years,"  added Gabel.  "They had some early fouls, we put the pressure on them, and I told Mike what kind of game I thought it would be when we came over tonight.  It turned out to be slugfest and I'm happy to get a win."
New Knoxville's defense was confounding to Minster, creating 23 turnovers, the taller and more experienced Rangers causing the 'Cats to hesitate and play without their customary instinct.  That created a fertile ground for turnovers that while not directly leading to points for the Rangers, cost Minster valuable opportunities to score, themselves.
"They turned out to be the team we thought they'd be,"  said Wiss, mimicking the famous quote from former Minnesota Vikings coach Denny Green.  "They played good half-court man-to-man, their hands are always in the passing lanes, and it visibly frustrated us.  Our inexperience was evident and we just have to do a better job of knowing each other, because there were times when we didn't look like we knew what the other person was going to do."
Four the past four years Ivy Wolf knew exactly where the other four were on the floor, and what they were going to do.  Wolf averaged 20 points, of course, and Janae Hoying was always her dependable first option.  Wolf now plays and averages 11 points a game at Miami University, and Hoying is at the University of Findlay.
"It's the love of a teammate that's so important, doesn't matter what sport you play,"  added Wiss.  "It's knowing what your buddy's going to do all the time.  But having 23 turnovers, scoring 23 points, and having just 24 shots…and we had zero transition points.  The way they played was a mirror image of how we used to play.  We weren't able to do that tonight.
"Things change, and the wheel continues to move.  It's been our turn for a long time, and we've been very fortunate.  And I told the girls afterwards that we faced a really nice basketball team tonight.  But give me five possessions out of those 23 turnovers, that ended up in our hands and not in someone else's, and I'm OK. They played half-court man defense…and we had 23 turnovers.  They didn't press us.  That disappoints me."
Henschen and Gabel each had 14 points to lead all scorers, while Carsyn Henschen and Melisa Waterman had 3 points each.  Haley Fledderjohann finished with 2 points for New Knoxville.
For Minster Kaycie Albers led with 10 points, Lilly Barhorst had 6, Katie McClurg finished with 5, and Ella Mescher had 2.
Minster, Marion Local, and New Bremen all stand at 4-1 in league play now, but New Knoxville (5-0) took a big step Thursday in their quest for the MAC regular season title.  The Rangers now own wins over Marion and Minster, and have yet to play New Bremen.