There was a lot of slipping and slip-ups in 2021, and the head coach has always said that losing a game isn't tolerated.  He's backing up those words quickly as 2022 and spring practice looms.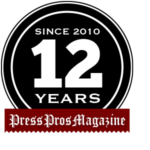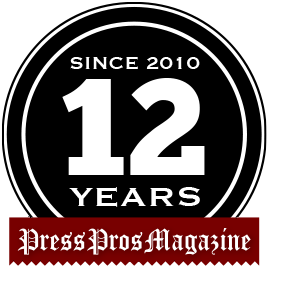 Columbus, OH – Ryan Day is paid serious out-the-wazoo money to beat the snot out of the likes of Michigan, Michigan State, Penn State and Wisconsin – the teams that really matter – in the Big Ten.
When Ohio State gets into those non-conference games that reflect so heavily about how the team is perceived nationwide, he's supposed to win those, too.
Oh, and don't dare stub a toe against Illinois or Purdue or Northwestern or any of those other second-tier teams.
In other words, win them all, buddy.
Athletic director Gene Smith made sure to lock up Day to a long-term contract shortly after Urban Meyer announced that he was stepping down, resigning, pausing or whatever it was announced after the Michigan win during the 2018 season.
Day has fortified Smith's trust in him by winning two Big Ten championships, subsequent appearances in the College Football Playoff and a blowout win over Clemson in a semifinal in 2020.
There has been a beatdown win over Michigan and two wins over Penn State and Michigan State.
And now to the point of this story:
Day started to clean up the stains, chipped paint and scuff marks inside his house the day after that 42-27 of a gangster-slapping loss in Ann Arbor.
Let's face it, the Buckeyes had one bad season in 2021. So many things went south. It wasn't just Game No. 12.
There was an awkward demotion of defensive coordinator Kerry Coombs in Week 2, linebacker K'Vaughan Pope acting like a 9-year-old on the sideline against Akron, backup quarterback Jack Miller's DUI that was later knocked down to a misdemeanor, and the strange saga of backup-to-the-backup quarterback Quinn Ewers.
After the season, there was more Pope trashing coaches past and present on social media, and then defensive back Marcus Williamson piled on.
On the field, the Buckeyes were on a lot of ESPN and FOX highlight shows in obliterating the little guys like Akron, Rutgers, Maryland and Indiana.
But they were not up to snuff against any team that was just a little close to being on their plane. We don't need to rehash the failings against Oregon, Nebraska, Penn State and Michigan.
Day started his home improvement by driving the players to sharpen their fundamentals and to just play harder during bowl practices.
Coach and players say that they didn't pay attention to what UM offensive coordinator Josh Gattis said about them being soft and finesse.
Oh, yes, they sure did.
The result was a really nice 48-45 win over Utah in the Rose Bowl. The game didn't mean a thing except maintaining your program's pride and national perception.
Really, for this state, let alone its fan base, perception means everything for Buckeye Nation. There is nothing wrong with having a superiority complex in sports. In fact, it's healthy playing for your reputation every single day.
Another part of this rehabilitation project was Day getting the very best fruit on the defensive coordinator tree in poaching Jim Knowles from Oklahoma State.
The defense has been a sieve for the last two seasons, and Day knows that SEC teams like Alabama, LSU, Florida, Auburn and now Georgia have won national championships with defenses that take the body and swarm.
Knowles wants, say, Cade McNamara of Michigan and Sean Clifford of Penn State, to have happy feet in the pocket. He wants their offensive linemen to be sucking wind in trying to bale water for 60 minutes.
As former NFL draftnik Jerry Jones of ''The Drugstore List'' used to say, "Half the game is to kill the other team's quarterback. The other half is to protect your own.''
Day knew the offensive line also needed new direction and did not renew Greg Studrawa's contract that expired at the end of this month.
There was a lot of speculation that Day would go get his friend and former coaching buddy Justin Frye from UCLA to coach the line. The hiring was confirmed late Monday morning.
Frye also got the title of associate head coach for offense, whatever that means. The hunch is that he will be a right-hand man on that side of the ball. Maybe it will be something like what a bench coach is to a manager in baseball.
Day thinks Frye, 38, will be a better fit than Studwara when he's at summer camps, walking the hallways of high schools and sitting on a couch in living rooms coaxing players to become Buckeyes. He is so confident in Frye that he made the change knowing that he could lose any one of four incoming line recruits.
Let's not bypass receivers coach Brian Hartline being elevated to passing game coordinator. It was an effort to give him more responsibility and a title so there could be more money in his paycheck, but it also was a thank you for not leaving for Marcus Freeman and Notre Dame.
The move was swift and decisive.
Part of the unwritten job description for Day is that you shouldn't lose a game at Ohio State and, thus, you should compete for a national championship just about every season.
They think that way at Alabama, of course. When everything is in place, that's also the thinking at Southern Cal, Oklahoma, Notre Dame, Michigan, Clemson and about one-third of the SEC, particularly LSU, Florida, Auburn and Georgia.
That's about the length of that list.
Sure, Texas thinks it deserves to be on it. But that national championship was in the 2005 season. Vince Young is 37 years old.
Florida State? Miami? Nebraska? Tennessee?
You see, that's why Day has acted so precisely and quickly. The above teams have, drip by agonizing drip for them, gone from the top to the bottom. They might never get back.
You had better believe Dabo Swinney is thinking the same thing at Clemson.
No matter what the fans, alumni and boosters thought, this was always going to be a reshaping season and not a trophy-hoisting team.
No coordinator could have played better defense. The most talented players were true freshmen and redshirt freshmen, and they had to learn how to be college football players.
SEC teams prove just about every season that you can't win it all with a faulty defense.
No question, Day was feeling as though someone had died the morning after Michigan, but he acted swiftly to make sure his program got stronger.
The thinking here is that Ohio State indeed can win it all next season.
These changes were refreshing and exciting.
Day's job isn't just X's and O's during the week and flashing the correct plays on game day.
The job is also about examining your operation every single day and not letting anything slide.