In a game of runs it wasn't easy to nail down.  But the Flyers played well enough, and often enough…with intensity enough…to improve to 10-6 with a 68-63 win over St. Louis.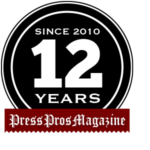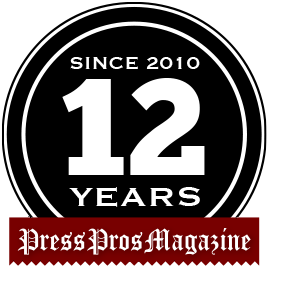 Dayton OH — There comes a point in every basketball game that is a point of emphasis, a point where a team makes a statement, usually with a memorable exclamation point which fans will talk about over their morning Stabucks and croissants.
There were two of them Tuesday night when the University of Dayton defeated a strong Saint Louis team, 68-63, in raucous UD Arena.
Saint Louis began the Atlantic 10 argument by burying three straight threes from a barge in the middle of the Great Miami River. And halfway through the first half, the Billikens were floating along with a 19-14 lead.
—Then came point of emphasis No. 1. The Flyers streaked on a 16-2 binge, with Kobe Elvis scoring eight. And the Flyers were on top, 30-21.
And they maintained that margin, adding a point to it, for a 36-26 halftime lead.
The Billikens, though, did not tell the driver to heat up the bus because they'd be boarding soon. No, they pushed back, nearly caught up. . .trailed by 43-40 with 11 1/2 minutes left.
—Then came point of emphasis No 2, with a couple of exclamation points.
This time it was a 14-2 run by the Flyers. Freshman point guard Malachi Smith, a player so quick that a defender's shorts rustle in the breeze as Smith blows by, scored seven.
But it was the way the run ended that lifted the decibels in UD Arena to jet engine level.
There was steal under the Saint Louis basket by Mustapha Amzil. He found Elijah Weaver with a pass and Weaver found DaRon Holmes II moving hoopward by his lonesme and fed him the basketball.
Holmes unleashed a thunder slam and not only brought down the house but nearly broughyt down the glass backboard. That provided the Flyers with a 56-42 lead with eight minutes left.
The double exclamation point came a couple of minutes later when Smith put a lob pas
s above the rim and Holmes hammered it through for another thunderclap slam dunk, igniting the customers once again.
It was 61-45 with 4 1/2 minutes left. A blowout? A laugher? Thanks for coming, St. Louis, don't let the locker room door hit you on your way out.
Not quite. One thing the young and the restless Flyers have yet to learn is how to close out a game.
In the final 4 1/2 minutes they failed to score a basket. They spent most of the time unproductively at the foul line — 7 for 12 and only 3 for 8 in the final two minutes.
That enabled the Billikens to creep within 67-63 in the dying seconds and only time saved the Flyers.
But it was a good win against a good team, pushing the Flyers to 10-6 overall and 2-1 in the Atlantic 10. Saint Louis dipped to 10-5 and 1-1 in the A-10.
Kobe Elvis finished with 14, 11 in the first half, Smith had 14 and Holmes 11. Toumani Camara grabbed nine rebounds and Smith, the shortest guy on the floor, had eight rebouds and five assists.
Saint Louis point guard Yuri Collins began the game as the nation's assists leader with 174 on the season, that included a 19-assist game against Boston College.
He had nine assists against the Flyers, but UD's pesky press forced him into seven turnovers and he fouled out late in the game with four points.
The Flyers beat the Billikens like a Jeopardy player sweeping all the categories.
UD won the glass, 34-28. The Flyers scored 17 points off 15 Saint Louis turnovers to 10 points by the Billikens off 12 UD turnovers.
The Flyers won the second chance points, 11-2, won the fast break contest, 22-16 and the off-the-bench points, 18-10.
And UD coach Anthony Grant, extremely disturbed a weel ago when the Flyers dropped a 54-53 decision to VCU in UD Arena, was a pleasantly pleased fellow Tuesday.
"Our guys did a great job of setting the tone right off the beginning," said Grant during his opening statement to the media. "Defensively, we were locked in in terms of what we needed to do."

Only 6-foot-5 red shirt freshman Jimerson Gibson penetrated the UD defense, pumping home 23 points on 8 for 14 shooting. He leads the Billikens with a 16.1 average.
"Our guys understood the scouting report and was able to go out and do the things we needed to do to get the win," he said.
He was not pleased with the way his Flyers stutter-stepped down the stretch, but was not hot under the collar of his UD pullover the way he was last week.
"To finish the game we have to be a little bit better," he said. "With this group, every experience is a learning experience and hopefully as we go through these experiences we'll get better."
After his opening statment, he heard a media member say, "Anthony, you sound a little better this Tuesday."
Grant laughed and said, "Huh, every game has a life of its own, like I always tell you guys. For me it is always moving forward and understanding how to become consistent as a team, what it takes every night, because every game is different, a different challenge."
For sure, the difference in a one-week span in two home games was a one-point loss and a five-point win against two very good teams.
That's called moving forward with positive steps and those are the steps Grant wants.