Ohio State's drama with COVID didn't end with a 22-day layoff spanning December and the first of the year, it forced assistant coach Jake Diebler to stand in for Chris Holtmann on Sunday in a win over Northwestern.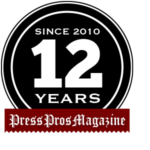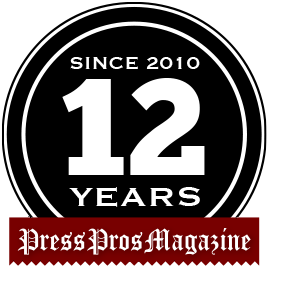 Columbus, OH – There was ample individual and collective achievement to celebrate in Ohio State's 95-87 victory over Northwestern on Sunday night, but nothing by those involved eclipsed in significance the headline regarding those who weren't there at all.
OSU head coach Chris Holtmann and his top assistant, Ryan Pedon, stayed away from Value City Arena because of the Big Ten's COVID safety protocols, which forced Jake Diebler into Holtmann's role for a hopeful bounce-back from a 16-point loss Thursday at Indiana.
Diebler, the brother of former Ohio State sharp-shooter Jon Diebler, benefitted from junior E.J. Liddell's hot start, that was itself a bounce-back from two subpar performances following a 22-day COVID pause since mid-December.
I came into this game with the same mindset, honestly," said Liddell, who scored half his career-high 34 points in just over five minutes after tipoff. "A lot of people were downing me after two bad games this past week, but truthfully I just kept my head up and kept playing with confidence and doing what I know how to do.
Liddell made as many field goals in the first 2:30 as the three he managed in both an overtime win at Nebraska last Sunday and the loss at IU. By 16:34, he had a fourth shot go down, and he wound up making his first five three-point attempts and his first six shots overall.
"I wish E.J. had unlimited eligibility so if I'm ever in this situation again, I can have him with me," Diebler said.
He might be, if Holtmann cannot return to the bench in time for a 7 p.m. Thursday game at Wisconsin.
If Holtmann's mandatory five-day quarantine began Saturday, he seemingly could be on site for OSU's next game against the Badgers (3-1, 12-2), who lost in Columbus in mid-December.
Liddell, who had shot 32% from three and made 14 triples all season, scored 17 of OSU's first 19 points and half his game total in the first 5:03.
"I like winning basketball games,: Liddell said. "If somebody drops 40 and they don't win the game, that doesn't really mean much."
Liddell's three-point accuracy proved contagious, with OSU (4-1, 10-3) going 11-of-25 despite Justin Ahrens 0-for-5 shooting struggles from distance.
Malaki Branham scored 24 points, going 13-of-14 at the free throw line, and Meechie Johhnson (2-for-2) and Cedric Russell (3-for-4) came off the bench to contribute a consequential 15 combined points with their accuracy beyond the arc.
"The game is slowing down for him a little bit." Diebler said of Branham, who's scored 35, a team-high 13 and now 24 in his last three games. "He's figuring out how to get more shots off.
"He's starting to emerge as an offensive weapon. It's going to be hard. Guys are going to game plan for him a little more now. His consistency in practice is what's set him up to have nights like he had here."
Branham also contributed five assists and three steals, while teammate Jamari Wheeler offered eight points, eight rebounds, six assists and five steals, against three turnovers.
Northwestern, though, was not without its own robust effort across the board.
The Wildcats (8-5, 1-3) hung in with 23 points from Ty Berry and 20 each from Pete Nance and Chase Adige.
"That was a real, grind-it-out Big Ten defensive battle," Northwestern coach Chris Collins deadpanned to begin his post-game remarks.
Ohio State shot 57% to Northwestern's 47%, dooming the Wildcats to a 17th loss in 18 career games at Value City and holding its win total in Columbus at one since 1978.
Northwestern never led, but did reduce OSU's 51-39 halftime lead to 55-51 early in the second half before Branham slashed into the lane and scored to hold off the rally.
"He's kind of become that second guy now, which makes them very dangerous," Collins said of Branham.
Russell and Johnson hit crucial three-pointers near the mid-point of the half while Liddell was silent, but he came back to life late, scoring six points in the last five minutes to put the win away.
"Our staff, our upperclassmen, the culture that coach Hotmann has built here, if anyone was going to do it it had to be us," Diebler said of winning amid COVID adversity.
"I think our guys were confident of that."
Bruce Hooley is the host of the Bruce Hooley Show from 11-1 p.m. on 98.9 The Answer and hosts the We Tackle Life podcast on iTunes and GooglePlay.