They built a commanding halftime lead, only to see Anna creep back in the second half, tie the game, and misfire on its chances to win.  But St. Henry didn't misfire, making shots and free throws down the stretch to win.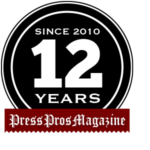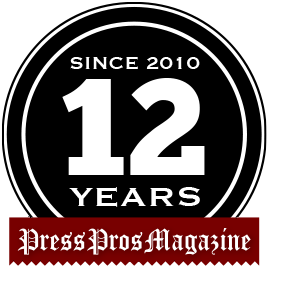 Anna, OH – St. Henry basketball coach Eric Rosenbeck smiled and characterized Saturday night's 63-60 win over host Anna as a 'character' win..
What's a character win?
That's when you play well – really well – in the first half, built a commanding halftime lead, then see that lead slip away in the third quarter when the opposing team suddenly decides to play 'in character', as Anna is known to do.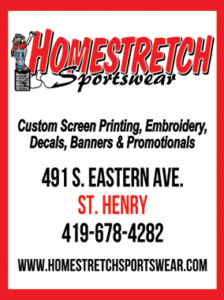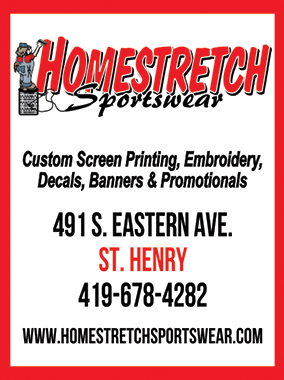 Then, you snap back into the moment, take care of the ball, make shots, convert free throws, and rely on your senior leadership in the final seconds to walk out with the ballgame.  That's a 'character' win.
"It was a character win, that's a good word,"  said Rosenbeck, whose team improved to 6-3 on the season.  "And from the whole team, all eight guys who hit the floor.  Obviously there was a lot of foul trouble going on, so for Evan Bowers, Shane Franck and John Hartings…our guys off the bench…as well as our starters doing their jobs, we would definitely call it a high character win."
Early points came hard.  St. Henry clamped down on Anna featured scorer McKane Finkenbine, holding him to just a pair of free throws in the first quarter, and two points for the first half.  St. Henry led 11-7 at the end of one.
And then the good stuff, as the Redskins' Sam Koesters (9), Bennett Gels (7), and Seth Heitkamp (5) all got involved during the second quarter, stretched the lead out to 25-14 by halftime, and all but sent Anna to the locker to take a nap.
"It looked like we were sleep walking,"  Rockets coach Nate Barhorst would later say.
"We found out some things about ourselves tonight,"  Barhorst would add.  "We lost the momentum in the first half.  We took it back in the third quarter, and found out that if we don't come out aggressively, get into people's personal space, teams are going to be comfortable running offense against us.  And that's the way it was in the first half for St. Henry.  In the second half we turned the tables.  We got after them full-court, pressured them.  They've got three nice guards in Gels, Lange, and Heitkamp, and I thought we did a great job of containing them, getting them into foul trouble…finally attacking.  We just didn't have the greatest shooting performance tonight."
Translation:  They left a lot of points on the floor that Anna teams usually don't miss.  Finkenbine would finish just  5 of 20 from the field, 2 of 12 from three point range.  And while he hit 8 of 11 from the line, he had a couple of costly misses at inopportune moments late in the game.  Overall, St. Henry finished shooting 52% from the field, while Anna shot 38%…and just 5 of 22 from behind the arc.
But little by little the Rockets aggression did cut into the lead in the third quarter.  Turnovers became layups.  Offense yielded points off of attacking the rim and a couple of pretty back cuts off the baseline.  The rim shrunk for St. Henry at some inopportune moments, and by the 3:00 mark of the third Anna had cut the lead to 32-28.
But character did emerge for St. Henry.  Sam Koesters quietly kept playing, shooting, and scoring, finishing with a team-high 18 points.
Gels would score 12. Luke Gels had 10.  And Heitkamp would finish with 10.  And the subs off the bench – Hartings, Franck, and Bowers – would combine for 12 points.
By the fourth quarter it was a ballgame in the balance as Anna had outscored St. Henry 19-11 in the third, and trailed by 36-33.  They traded baskets and Anna crept to within a point on two different occasions, finally tying the score at 52-52 on a pair of free throws by Carter Seigle.
But St. Henry came right back to retake the lead, while all the time keeping a leash on the three-point potential of McKane Finkenbine.  Finkenbine had some bad misses from range, but he finally landed a haymaker with just more than a minute remaining to tie the score at 59-59.
Then…a couple of costly turnovers by Anna.  St. Henry capitalized at the foul line, with Bowers, Frank, and Koesters combining to go 6 of 8 from the line when points were at the greatest premium.

And with the score 63-60, and three seconds left, the ball again found Finkenbine, who with .4 seconds left stepped across half court and launched.  Like a Browns field goal attempt it was wide left as time expired, and St. Henry had its character win.
"Overall I loved our defensive effort,"  added Rosenbeck.  "Offensively, we need to clean up some of those turnovers so we get more shots at the rim.  It was kind of a funky game.
"It started out as a boring Saturday night game, then it turned into 'what are we watching?', then it got real intense in a hurry at the end and it was like, here we go.  So I'm glad we were able to get the last stop.  Finkenbine drilled one at the end against Minster, and I was definitely concerned."
Koesters 18 led all scorers.  And McKane Finkenbine, for all his issues with three-point shooting, finished with 20 points (8 of 11 from the foul line).  Drew Doseck add 12 for Anna, Zach Ambos had 11, Bryce Cobb had 5, and Carter Seigle finished with 4.
Anna dropped to 5-6 for the season, but Barhorst held his thumb and forefinger closely apart and explained just how close the Rockets are to winning games like the one they lost Saturday night.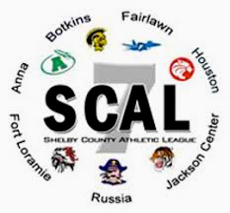 "I told them…if we do a few more of the little things we get over the hump and we're beating teams like this."
That's 'coach speak' for learning how to win.  Last year they had it with Isaiah Masteller, Finkenbine, and Jacob Robinson.  This year St. Henry has it with Koesters, Gels, and Heitkamp.