The ever-present cloud of uncertainty persists as Covid could again cast its shadow across college baseball? But if they play, the Buckeyes appear talented enough (with the right experience) to make 2022 a turnaround year.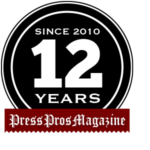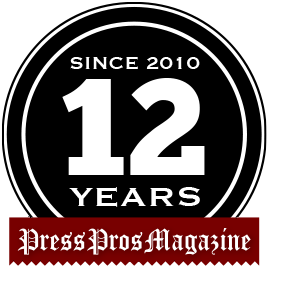 Greg Beals would rather talk baseball, but he's a realist.
He'd rather ponder the 'what ifs' and talent of his past three recruiting classes becoming manifest, rather than infectious disease.
He would like to visit the virtues of having a solid nucleus up the middle of his everyday lineup,  experienced and proven, with both catchers returning (Archer Brookman and Brent Todys (.267), captain Zach Dezenzo (.302) at shortstop, Colton Bauer at second, and freshman All-American Kade Kern in center field (.325).
He's confident that returning lettermen like Nick Erwin (third base), Mitch Okuley (outfield), Marcus Ernst (utility) and Nate Karaffa are going to project better than the abbreviated 2021 season – the instability of not knowing from one day to the next…how do we meet, how do we travel, and how do we eat?
He'd like to assure you that he has justified optimism in his pitching staff, with fifth-year senior and captain Griffan Smith as his Friday starter, with sophomore hopefuls Isaiah Coupet and Nate Haberthier, and a highly-touted freshman like Gavin Bruni poised to become the next power-packin' Seth Lonsway.
He'd love to rest on the laurels of a talented group of bullpen arms that include power and experience – TJ Brock, Wyatt Loncar, Ethan Hammerberg, Haberthier and Mr. Do-It-All, Will Pfennig, who could give you a weekend start anytime you ask.
And he'd like to get giddy over the athletic potential of another incoming class that showed well, and very well, in fall practice – Trey Lipsey (outfield), Tyler Pettorini (infield), and a Georgia Tech transfer, Hank Thompson.  Beals' challenge is…there's only eight positions available.
But the reality is once again…does anyone really know what kind of baseball awaits come February, given concerns for an Omicron peak?  Will there be new quarantine protocols, and can college baseball as we know it withstand a third consecutive season of routine instability? Without any official word to the contrary from the Big Ten or the NCAA, could baseball again be hostage with opening day just five weeks away?
"Well, it's important for everyone to be back on schedule,"  said Beals prior to the holidays. "What we did even in the fall was not what we did last year. We were in full training mode, full team activity, use of the locker room and weight room, using all the things that we're accustomed to and really drive the brotherhood of Ohio State baseball, and our core values!
"Elite preparation is one of those core values. We simply weren't able to do that last year. We weren't as demanding as we would normally have been. We didn't have the time. Now, the guys are dug in, training their tails off, competing, and I like what I've seen so far."
So for a time, and our purposes here, let's assume the best, look beyond the uncertainty, to all things being according to 'Hoyle'.  Could the above group be capable of the most dramatic turnaround in fifty years?
Pump the breaks, you say?  Sure, but with baseball hope does spring eternal, and it's just five weeks away.
You see, who really believes that a lineup featuring Kern, Dezenzo, Todys, and Okuley is going to hit a program low of .247 again? Only Minnesota finished beneath the Buckeyes in batting average last season with a .234 mark. Still, based on pitching and defense, the Buckeyes finished in sixth place.
"We're better than .247," assures Beals. "Clearly we know that and it's going to be significantly better this year. I'm confident of that. The lack of mid-week games hurt everyone because when all you see is Friday, Saturday, and Sunday conference starters you're seeing everyone's best…then you wait a week before you can play again next Friday, Saturday, and Sunday.
"We missed those mid-week at bats – the training and what we were able to do in terms of preparation. In that respect we're going to be in a much better spot this year."
They lost the nucleus of their starting pitching, but he leans heavily on the nucleus of his everyday lineup.
"It's a catch-22 for a coach because we lost three pitchers to the draft, and we could have lost five. But those guys are living their dream now and you want to be happy for them.
"But now we focus on the guys we have in our locker room – Kern, Dezenzo, Erwin and guys that are going to give us a strong core. We have both catchers back so there's a lot to like. I've really been impressed with Zach Dezenzo, and I know he was disappointed over the draft, and he wants to be a pro and he's going to be a pro. But he's over it, he's been knee-deep entrenched in his training, and he has a trust factor evident that I'm anxious to see come game time."
The nucleus of the pitching included Seth Lonsway (drafted by the Giants), Garrett Burhenn (drafted by Detroit), and Jack Neely (New York Yankees), which creates natural speculation for veterans like Griffan Smith, sophomores Coupet and Nate Haberthier, and immediate impact recruits like Gavin Bruni, one of the state's top pitching prospects out of Alliance High School.  Bruni passed on the MLB draft to be a Buckeye, and like Lonsway and Burhenn, bet on his future."
"Griffan has been around the block," says Beals. "He's been here five years now, a wise young man, wise to life, wise to baseball, and wise to Ohio State. And that's what I want from him – continue to be that person and be a leader like he is. Griffin's in a good spot and the baseball is going to take care of itself.
"Isaiah (Coupet) has incredible ability to move the baseball. His breaking ball is very formidable and since last year he's picked up twenty pounds. He's no longer 6 feet and 160 pounds. The fastball has benefited some, but his endurance and overall strength is going to be what's most improved.
"Gavin Bruni…this is where he wanted to be, because it takes an incredible young man to be prepared to go out and play pro ball at eighteen – to play for a living. We're very excited about him because he's a talented young man. We've got to pump the brakes a bit and let him settle in – let his time line play out. But his prep work in the fall was good, and he's been pretty good. He's similar to Seth, but Gavin is more of a slurvy, slider guy where Seth had the curveball. He has a little more upside on the fastball than Seth, and that fastball rides really well."
There will be questions with the bullpen, of course.  But there's talent and experience enough with Brock, Hammerberg, Mitch Milheim, Pfennig, Haberthier and the age-old player to be named later.
And when you ask about new guys capable of immediate impact he flashes a smile and rattles off some names without promising another Kade Kern and four hits on opening day.
For now, they take it one day at a time.
.247 has to be addressed.
The defensive core is assumed, a given.
The pitching bodes as well as any Big Ten team can promise at this point.
And yes, hope springs eternal, given that we have a spring.  Casey (Stengel) was fond of saying: "Good hitting will always top good hitting…and vice-versa.  You can look it up."
Who needs to know more?