It was tough, it was physical, and it was testament to the competitive qualities of two of the MAC's best.  But four minutes at the outset of the third quarter spelled doom for Marion Local in a Friday loss to undefeated Versailles.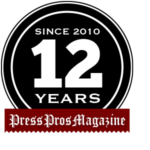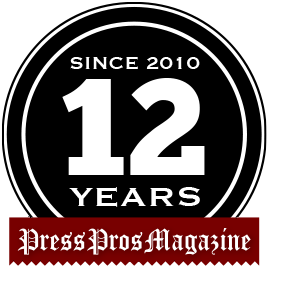 Versailles, OH – It would be a little short-sighted to say that Versailles' 53-46 win Friday came as a result of four minutes of abject frustration for Marion Local at the outset of the third quarter.
But in reality, one could make the case.  Trailing by five points at the halftime (23-18), Marion Local (5-2) came out in the second half and went 0 for 5 on point-blank layup attempts at the rim while Versailles (9-0) went on an 8-0 run at the other end.  And while Marion would regain its composure, play tough defense, and make some tough shots down the stretch, those ten would-be points on missed bunnies came back to haunt.
One could also make the case of it being the most anticipated high school game in the area…by the capacity crowd that showed up to see it.  Versailles' spacious gym was packed to the top, Marion brought a great crowd, too, and in the end there could only have been partisan disappointment for the fact that Versailles won the game…and Marion didn't.  It was well-played, competitive, and indicative of two teams in Division III (Versailles) and IV (Marion) that will be tough outs in their respective districts come tournament time.
It was the kind of test that Versailles coach Travis Swank and Marion's Kurt Goettemoeller wanted at a juncture of the season where there is still ample time to adjust to the outcome.  And as to what they saw, one could make the case that all that remains is experience and some tweaking.  There was a lot to like.
Everyone knew it would be physical – two state champion football teams with key players having made the transformation to basketball, one month removed.  Marion led 7-6 at the end of the first quarter, with a lot of feeling out between the two.
But Versailles warmed to the task in the second quarter when Noah McEldowney, Jaydon Litten, and Ben Ruhenkamp began attacking the rim, and into the chest of Marion's big men, 6'8″ sophomore, Jack Knapke, and 6'7″ Austin Niekamp.  They accounted for 13 of Versailles' 17 points in the quarter…while Marion's Peyton Otte returned serve with seven of his game total of nine points.  It amounted to Versailles leading 23-18 at the half, but there wasn't a five-point difference between the two teams…just in the score, itself.  Knapke picked up his third foul, which left Marion somewhat at the mercy of Versailles junior big man, Connor Stonebraker, in the second half.
But Stonebraker had nothing to do with Marion's frustration to begin the second half, as the Flyers got to the rim in their half-court offense…only to have one after another shot roll off the rim and into the hands of waiting Versailles rebounders.  The Tigers took those misses to the other end, converted, and after an 8-0 run increased their lead to 31-18.
"I don't know how good a looks we had,"  said Kurt Goettermoeller later.  "I'd have to look at the film.  But the start of the third quarter was a nightmare for us.  We got down by 15, but the one thing our team is…and I told them after the game…we are a resilient bunch.  We got down 18-6 at St. Marys and came back to win that game.  We were down 9 in the fourth quarter against Botkins and came back to win that game.  We were really bad in the third quarter, just like tonight.  And our kids just kept coming back.  And tonight we had an opportunity.
"We had it cut to two points, and give them a lot of credit.  Travis does a great job, they're athletic, they're hard to guard, and our whole focus was to try and take away their easy baskets – baskets in transition.  And I thought we did a pretty good job, but we didn't do good enough job in eliminating those transition baskets."
That which he spoke of would come back to haunt, as that resilience would become manifest at the start of the fourth quarter.  Possession by possession they whittled away at that 15-point deficit while their defense began to make Versailles come up empty at their end.  The lead shrank to ten, to six, and when Jadyn Mescher canned a three-pointer from the wing with three minutes left in the game he narrowed the margin to 2…42-40.
But Versailles showed some resilience of its own, attacking the rim as Noah McEldowney, Eli McEldowney, and Stonebraker took the ball right at the heart of the Flyers' interior defense.  They got buckets, and/or they got to the line.  Good teams make free throws when the game hangs in the balance, and Versailles would end up converting 7 of 10 attempts in the final eight minutes – Ben Ruhenkamp hitting four in a row with a minute remaining to give the Tigers some breathing room.  Jadyn Mescher would hit a second three for Marion, but it wasn't enough to get them over the hump, or the lead.  Versailles would put the game away at the foul line, scoring 7 of its final 13 points from the stripe.
"It was physical,"  said Tigers coach Travis Swank.  "I mean, this is my sixth year now and I wouldn't have anticipated anything other than how physical it was tonight.  They're good, and they're really improved from over the summer.  Kurt's got to be really happy for where his team's at right now.  They've got size, they've got guards, and they can really make some noise come tournament time."
But no happier than Swank, himself.
"We were able to weather the storm,"  he said.  "We got that nice big lead in the third quarter and we were able to pull our way out of it when they made their run.  We hit enough baskets – and free throws – to win the game."
Versailles would have six score, and three in double figures.  Jaydon Litten had 12, Ben Ruhenkamp had 11, Noah McEldowney had 10, Eli McEldowney and Connor Stonebraker had 8 each, and Cole Hamilton had 4 points.
For Marion, Tate Hess led them with 14 points.  Jadyn Mescher had 10. Peyton Otte had 9. Brady Ronnebaum had 7 and Jack Knapke finished with 6 points.
Versailles had its plan, and executed it to near-perfection.  They have size, yes, and they have experience in the backcourt.  But in the end what Versailles did to win the game was play defense.
"We really wanted to use our defensive pressure," said Swank.  "All night long we hounded them, and they made an adjustment later in the game.  So we've got to look at the film and see what we're doing well and what we need to clean up a bit more.
"But,"  Swank repeated.  "credit to our seniors.  Some of those guys were on the championship football team and I believe success breeds success.  I think those guys knew what they needed to do in that situation.  Last year we didn't have a lot of varsity experience.
"Now we have that experience.  We have some confidence.  And we feel like we have a pretty good defensive team, too.  They (Marion) are leading the MAC in defense at this point in points per game, but we can play defense here and that's what won for us tonight.  We play a different style, but our defense is pretty good."
Good enough to answer Marion's challenge, and it's only early January.
There's no telling how good either can be by March!