The Flyers heard coach Anthony Grant loud and clear.  Play harder, share the ball, take care of the ball…and compete.  The message resulted in a Saturday blowout road win over George Washington.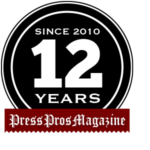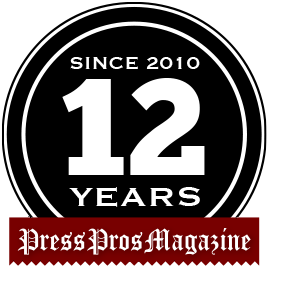 Washington, D.C. — Nobody would call University of Dayton basketball coach Anthony Grant a great orator — no Martin Luther King Jr., no Franklin Delano Roosevelt, no Winston Churchill.
Nevertheless, his post-game soapbox oratory to the media after a UD Arena loss to VCU Wednesday night, apparently penetrated some open ears in his locker room.
After the one-point loss Grant said he was disappointed and frustrated over his team's effort and focus. He didn't use the word selfish, but his implications were clear.
So, on Saturday afternoon against George Washington, the Flyers came out fast and furious. And they shared the basketball like a non-profit food pantry shares bread and eggs.
The Flyers rolled to an 83-58 victory at the near-empty Smith Center due to COVID-19 restrictions.
"You always want to see how your guys respond after a tough loss," Grant told WHIO play-by-play broadcaster Larry Hansgen after the game. "I thought they did a really good job, playing with energy and playing unselfishly. They played with some purpose and some energy."
As a coach, though, negatives have to be addressed and Grant said, "We still have to do a better job of taking care of the basketball."
The Flyers remain prone to giving the ball back to the opposition and had 18 turnovers, 12 in the first half. But George Washington played the turnover game, too, and 14 of UD's 38 first-half points came off Colonial turnovers.

But share? But unselfish? UD scored 37 field goals and 22 came on assists, many that led to uncontested slam dunks. They should have played the game in painter's caps while scoring 56 points in the paint.
Points, too, were equally shared —14 by Toumani Camara, 13 by Malachi Smith, 12 by DaRon Holmes II, 12 off the bench by Elijah Weaver, all in the second half, and 10 by Mustapha Amzil off the bench.
A 14-0 run in the first half and a 14-0 run in the second half made this one a stroll down the Capitol Mall for the 9-and-6 Flyers, 1-and-1 in the Atlantic 10.
The Flyers, led by point guard Smith, bolted from a 9-7 lead to a 23-7 lead with Smith scoring 11 points in the first 11 minutes.
In the second half, Weaver came off the bench and scored all of his 12 points, giving the Flyers 25 points from the point guard position.
And everybody was involved. . .34 points off the bench.
To be fair, George Washington is a hop, skip and a jump from awful. And they hadn't played a game in nearly a month, December 13, due to pandemic postponements and cancellations.
And the roster contains seven transfers, including all five startrs arriving through the transfer portal.
The Flyers employed a zone defense nearly the entire game, forcing the Colonials into a bushel full of hurried and forced shots.
Only four GW players scored, led by Joe Bamsile's 25. Freshman Brayon Freeman came off the bench to score 17 and the team's best scorer, James Bishop, was scoreless in the first half and finished with 12.
Bishop, averaging 16 a game, was 5 fof 16 to get his 12 points, 2 for 10 from three after missing all eight tries in the first half. Ricky Lindo Jr., averaging 10, was scoreless.
The Colonials were 27 for 61 from the field and 9 for 30 from three. In contrast, the Flyers buried 8 of 16 from outside and 37 for 63 overall.
Of his team's impenetrable zone, Grant said, "The big thing was doing our jobs in terms of hitting our spots and doing the things we needed to do. We had to understand their personnel and know what to take away from them.
"It kept them out of rhythm, they have some really good individual talent and we had to limit what they'd do, especially with Lindo," Grant added. "We were able to limit his opportunities (0 points) and we held Bishop scoreless in the first half. That was critical because those guys are more than capable of having big nights."
The Flyers were deadly from three with five different players hitting one and Koby Brea made two. But it was under-the-basket domination that carried the easy day.
"When you look at our numbers, we have been one of the most efficient teams in the country inside the three-point line," said Grant. "We've been inconsistent from the three-point line, but tonight (today) we took good ones and it's nice to see 50 per cent."
One of Grant's messages after the heart-stabbing 53-52 loss to VCU was that his team has to understand what it takes to win games.
Message received?
"One day at a time. . .building a level of consistency," he said. "With a young team, that's really important."
The task is tougher Tuesday night. The Flyers return to the scene of Wednesday's crime, UD Arena, to play Saint Louis in an Atlantic 10 game.