The head coach already might have hired a big winner in defensive coordinator Jim Knowles, so finding a top-notch offensive line coach to replace Greg Studwara should be expected, too.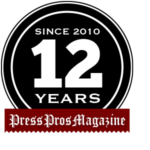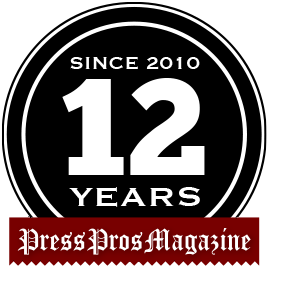 Columbus, OH – The landing gear of Ohio State's charter jet that returned from the Left Coast had barely touched the runway at John Glenn International Airport when the churn started.
The Buckeyes ended a bitter disappointment of a season with a nice parting gift to themselves and their demanding fan base with a come-from-behind 48-45 victory over Utah in the Rose Bowl.
Then it was time for the aftershocks.
First, it was linebacker K'Vaughan Pope, the kid who threw an embarrassing tantrum on the sideline during the second quarter of the Akron game, dumping on his former team.
Then it was former defensive back Marcus Williamson throwing poisonous darts at the program.
Here's what I think: If it was Bosa or Bosa or Chase Young or Justin Fields talking, yes, you'd have to listen intently.
What you have here are two seldom-used players – and, yes, Williamson did have a string of injuries – thinking they didn't get a fair shot at seeing more of the field. They had four years to show that they were starting material and didn't get the job done.
That's it.
The news everyone had to pay attention to and decipher was head coach Ryan Day not renewing the contract of offensive line coach Greg Studwara. His contract was up at the end of the month.
Numerous media outlets predicted this move or had a hunch it might happen after the Michigan game.
Studwara was beloved by his players. They fought for him, and he fought for them. A week after he had back surgery after getting run over on the sideline in the opener against Minnesota, Studwara was back in action.
We'll never forget that voice that sounded as if some bees had stung his larynx. He would speak about football with passion.
The truth is, the Buckeyes' offensive line failed from the start. We don't want to hear about all those points being scored against Minnesota, Tulsa, Akron, Rutgers, Maryland and Michigan State.
In an effort to get his best players on the field, particularly Dawand Jones and Paris Johnson, Studwara went way off base in blowing up the line in August.
He moved All-American candidate left tackle Thayer Munford to left guard, right tackle Nicholas Petit-Frere to left tackle, converted Johnson to right guard and started Jones at right tackle.
It was a big, big reach.
The feeling here is that Johnson and Jones starting the season as backups might have led to their transfer.
Johnson is supposed to be a lot like Orlando Pace. And a player with that type of ability doesn't sit for a second season.
That lineup looked so formidable. Think about it: Here was a five-some that, to a man, averaged about 6 feet 5 and weight in at 320 pounds.
In the really big games, though, and we're talking Oregon, Penn State and Michigan, the line jumped the snap count for a ton of false start penalties and couldn't run block a lick. Aidan Hutchinson became a household name sacking the passer or making him run for cover.
Nebraska wasn't one of those big games, but it also was a mess for the line. There were three false starts and an ineligible man downfield penalty in the third quarter alone.
When the line really needed to be nasty in the run game in Ann Arbor, it folded in the cold and snow.
Studwara gets gold stars for developing great ones such as Pat Elflein, Billy Price, Michael Jordan and Wyatt Davis. Elflein and Price were Rimington award winners, and it's not a reach to write that both were overachievers.
The criticism was that Studwara wasn't all that great of a recruiter and brought too many projects to campus and not enough four- and five-stars. At a place like Ohio State, where in many ways the offensive line has been the team's central nervous system since the 1950s, that's just unacceptable.
So, Day is on the hunt for a replacement. He should be able to get whoever he wants.
The new man will be starting out with a pretty good hand in Johnson at left tackle, Matthew Jones at left guard, Luke Wypler at center and, if he doesn't put his name in the NFL draft, Jones at right tackle.
What about right guard? Expect freshman Donovan Jackson to take over that spot the first day of spring practice and never give it up. He is said to be a special player.
Don't forget that Harry Miller, who started at left guard as a true freshman in 2020 and was destined to be the center this season, might be coming back from injury.
Might?
Miller not only missed all of 2021 with an undisclosed injury, but played hurt the previous season and had surgery that kept him out last spring.
The fan base should trust Day with the hiring of Jim Knowles as defensive coordinator.
Yes, he swung and missed hiring Kerry Coombs as defensive coordinator last season.
But we think Day got himself a winner with Knowles taking the same position he had at Oklahoma State. His defenses the previous two seasons were monsters. His philosophy is that a good defense is one that plays offense.
His Buckeyes will be relentless in chasing down quarterbacks, messing up the timing of receivers and giving tailbacks little space in which to run.
The Big 12 is a league in which the average final score seems to be 50-49, but Knowles played a different kind of game than the other 11 coordinators.
The man doesn't even like the word defense. To him, defense means that a team is playing not to lose.
Knowles' philosophy is that his men must play as if it's third-and-short all the time.
We don't know whether he will retain all or none of the current defensive coaches. That number is thin with Coombs, linebacker coach Al Washington Jr. and line coach Larry Johnson. De facto defensive coordinator Matt Barnes has left to become coordinator at Memphis.
The feeling here is that Johnson, who some call the greatest defensive line coach ever in the college game, is going nowhere.
I also have a hunch that Coombs, a company man supreme for not sulking or squawking after being demoted, will remain as secondary/cornerbacks coach.
Washington inherited three good linebackers in Tuf Borland, Pete Werner and Baron Browning, but didn't get much out of his unit this season in playing a 4-2-5 set under Barnes.
The thinking here is that Ohio State under Day has paid a lot more attention to offense than defense since defensive coordinator Jeff Hafley left to become Boston College coach after the 2019 season.
There have been four defensive coaches to six for the offense.
If the Buckeyes want to become a national championship contender and not just one of the four teams picked for the College Football Playoff, these 48-45 shootout victories must become history.
The defense won't be a quick fix because there are questions at linebacker and on the interior line. We still don't know whether true freshmen JT Tuimoloau and Jack Sawyer are the real deal at defensive end.
On the plus side, free safety Josh Proctor should be back after suffering a compound left leg fracture, and Knowles is bringing cover safety Tanner McAlister from Oklahoma State.
That would give him difference-makers in Proctor, McAlister, cover corner Denzel Burke and bullet Ronnie Hickman.
That's a great start if you want to play kill the quarterback.
On the whole, think about how excellent Ohio State has been under Day. There have been no beatdowns like Virginia Tech, Purdue, Iowa and Michigan State under Urban Meyer.
Think about how this program has spoiled the fans.
Ohio State just completed a 10-2 season that was considered a flop. There was a loss to Michigan after eight straight victories in the series.
But the team did win the Rose Bowl, which used to be a destination for all Big Ten teams, and was ranked No. 2 in the CFP until the disaster in Ann Arbor.
There is talk that UM coach Jim Harbaugh might be coaxed to return to the NFL. Even if Jimbo does return, he'll have a team that has been absolutely stripped bare on defense by the draft. He'll have a recruiting class that is good, but not Texas A&M-Alabama-Georgia-Ohio State good.
There has been churn these last few days, but the 2022 Buckeyes have so much promise.