Dublin Coffman turned up the heat defensively in the final five minutes, wiping out a 10-point deficit, for a 57-52 win over fierce rival Upper Arlington.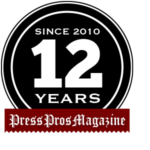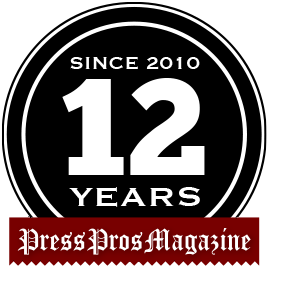 Dublin, OH – The unpredictability of this spirited traditional rivalry notwithstanding, hardly anyone in the overflow crowd in Rock Arena Friday night could have seen this coming.
Unbeaten and fifth-ranked in the first Associated Press Division I state poll, Upper Arlington was operating its patented motion offense – featuring exquisite ball movement, cutting and screening – with incredible efficiency in building a 10-point lead over Dublin Coffman three minutes into the fourth quarter. The Golden Bears assisted on roughly three-quarters of their baskets, including the three-pointer by Quinn Corna to make it 45-35.
Coffman senior sharpshooter Ajay Sheldon drained a three of his own from the deep corner on an inbounds play soon thereafter.
From that moment, the game took a wickedly sharp U-turn as the Shamrocks somehow rallied to stun the Golden Bears 57-52, throwing the rugged Ohio Capital Conference Central Division race into a three-way tie.
"I don't know what happened," dazed UA coach Tim Casey said afterward. "I'm going to have to see the tape to piece it all together. We were so strong with the ball all game long. We were firmly in control of the game. But as I recall it, we missed some opportunities, we turned it over a couple times, we took a couple quick shots, we get an offensive foul after grabbing a rebound. … things just completely went off the rails for us and they took advantage."
With his team almost to the point of no return, Coffman coach Jamey Collins made defensive changes in hopes of creating some mayhem.
"We changed our matchups to free certain guys up to make some plays," Collins said. "We did a little trapping and double-teaming and our intensity picked up. We came up with a few loose balls and got in transition. Things just started going our way. And it sure helps when you have a player the caliber of Ajay. He really bailed us out offensively tonight. I put him in the same category as Chris Quinn in that they can just impact a game so much."
Sheldon, a 6-foot-1 shooting guard who has signed to play at Ohio University, scored 12 of his career-high 38 points in those pivotal final five minutes. He boosted his central Ohio-leading scoring average to 26 points per game.
"Obviously, that's the one game every year you want to win," said Sheldon, whose sister Jacy is a standout junior guard for the Ohio State women's team. "I grew up playing with and against a lot of these (Upper Arlington) guys, and I know what they're made of. Every possession is going to be a dogfight and there's going to be a lot of adversity, but you just have to keep fighting.
"On defense, we just turned up the heat and pressured the ball more. We were diving for loose balls. I really think we came out ahead because we wanted it more tonight. This win for awesome for us in so many ways. Beating an unbeaten team, and your big rival at that, is what you live for. It's especially huge for some of our guys who haven't been in this environment before to see how it feels."

Be there when the cannon blasts to celebrate a Columbus Blue Jackets goal amid all the exciting National Hockey League action at Nationwide Arena in Columbus.
Aiden Schmidt hit a three-pointer on a nifty assist from Sheldon to give Coffman a 48-47 lead with 2:06 left, a margin the Shamrocks (6-2, 3-1) never relinquished. They were the only points of the night for Schmidt, the Shamrocks' second-leading scorer at 10.3 points per game.
After UA turned the ball over a third straight time, Casey was assessed a technical for arguing a foul call made during a loose ball scrum. Coffman wound up shooting six consecutive free throws in a 22-second span, but made only two.
Corna, who paced UA (10-1, 3-1) with 23 points, hit a magnificently-clutch, double-pump three-pointer (his fifth of the game) with 55 seconds left to trim the deficit to 52-50.
But Sheldon took the ensuing inbounds and dribbled the length of the court through three UA defenders for a driving layup. He was guarded tightly much of the night, but used his ball-handling skills and crossover dribbles to free up perimeter shots.
Ryan Lynn sank two foul shots with 34.3 seconds left to seal the deal for Coffman.
Coffman went 14-of-21 at the free throw line and UA 4-of- 6, a point that Casey was peeved about afterward.
"If you look at the history of this series with Coffman and UA, the records hardly ever matter," Collins said. "Our league is really tough, but for some reason, this game is so different than the others. Both of these teams have the utmost respect for one another. Almost every game we've had with them since I've been here has been a one- or two-possession game."
To underscore Collins' remark, only twice since 2010 has a team swept this home-and-home series. In 2014, UA went 27-2 and advanced to the state title game, but eked out 43-40 and 42-39 wins over Coffman. In 2018, UA swept the regular-season matchups 44-41 and 44-42, but the Shamrocks stunned the highly-seeded Golden Bears in regional play.
Collins, who is in his 20th season at Coffman, has won 403 games in his career, joining his late father Will as the only father-and-son combination with more than 400 each.
Casey, a former NCAA Division III player of the year at Wittenberg, is 470-271 in 33 seasons, the past 21 at his alma mater.
The UA defeat leaves Central Ohio with only one unbeaten team – 9-0 Westerville South – as the season heads into the second week of January.
"This doesn't take away at all from what we've done so far," said Casey, whose team went 8-13 overall and just 1-9 in the OCC Central a year ago, "but our guys understandably aren't taking this so well right now. We've got several tough games upcoming and a brutal OCC schedule ahead, so we'll see how they respond."