The conclusion to Dayton's basketball game Wednesday again highlights the reality that we fail the game in the final two minutes. If a defender is desperate to stop a shot attempt, and it looks like a foul…then it's probably a foul.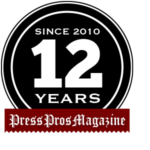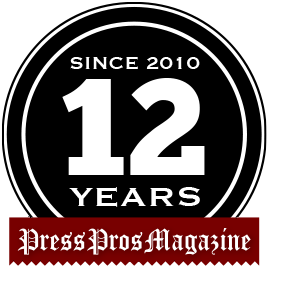 There's a reason why the robots are coming…something some believe better than the human element to officiate sporting contests – baseball, football, and basketball.
There's a reason why engineers and scientists have always believed that an artificial intelligence can be created that takes the human emotion out of making a decision in a split second. Emotions like doubt, fear, and retribution.
You see it almost every week in the National Football League – where pass receivers get mugged by defensive backs and there's no call.
Where players like Ohio State's Jack Sawyer makes a hustle play in the Rose Bowl to bring down a Utah ball carrier in the open field and gets ejected for targeting – leading with the crown of his helmet.
You see it in baseball where the strike zone has shrunk in the major leagues to the point where it's open season for hitters – who know that there's no such thing as a borderline strike anymore. Fans want offense, so umpires are directed to make sure that strikes have to conform with an electronic interpretation of the strike zone – 'K-zone'.
And you saw Wednesday night when the officiating crew of James Breeding, Lamar Simpson and Bret Smith allowed Dayton's R.J. Blakney to get mugged on a layup attempt with one second remaining…and no call. And there was no call because basketball officiating is now subject to evaluation of contact before making a call…instead of the 'fact' of contact and its impact on the shot attempt, plain and simple.
This is how it used to be. If a defender made contact with you while you were shooting it was a foul and you got two free throws.
Now, it's a murky mess of terms like 'verticality', 'advantage versus disadvantage', and the age-old 'BS' that officials use as a default: "We don't want the outcome of the game to be determined by a whistle. Let the players decide." So why are you out there at all?
Of course, officials are necessary – important to the game.  But we're not stupid people. We've watched basketball for years, and we know that officials don't want to take the heat for blowing the whistle with the game on the line. They're human beings, too.
But if that play is a foul for the first 38 minutes of the game, it has to be a foul at the end, too.
I personally witnessed Anna High School get officiated out of the OHSAA tournament last spring when Taft High School did everything but put Rockets' guard Isaiah Masteller in a straight jacket during the final four minutes of the game…and the officials swallowed the whistle and said, "Play on." Let the players decide.
Two weeks later I saw Worthington Christian officially handcuffed for lack of a call in their Division III final game with Lutheran East. It was much talked about at the time, so obvious that Worthington Coach Kevin Weakly summoned every ounce of decorum he had…not to state the fact that officiating (or lack of) severely hurt his team's chance to win.
And of course, because coaches are what they are, they almost always say that "It shouldn't have come down to one play, or one call", as Weakley said then, and Anthony Grant said Wednesday.
But it was a foul in March, and it was a foul again on Wednesday, and the official under the hoop flinched – almost blew the whistle – as Blakney was buffeted on his way to the hoop by VCU's Vince Williams. But he didn't, and kind of sneaked off the court with the rest of the crew as everyone stood there looking around, as if to say, "There's no foul on that?"
If there was a replay review, that was kept kinda' silent, too. Not much hope for an honorable overturn when the visiting team is already in the locker room.
Look, it isn't easy. I've done it…years ago before players were as big, fast, and as physical as they are now. The game was easier to officiate back then, I admit.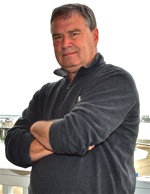 But one of the things that made it easier was blowing the whistle when you saw contact. Yes, charging and blocking were still a matter of debate. But getting bumped on the way to the rim during a layup was pretty much cut and dry.  You have to call something!
I personally don't think robots will be able to work basketball, but it deserves better than this tired tale of evaluating contact – instead of calling it – because no one wants a constant parade to the foul line.
And consider this. Dayton went there 27 times on Wednesday. VCU went twice. Again, we're not stupid. But we're not blind, either.
They get at least a $1,000 to work those NCAA games, so blow the whistle. Account for the obvious. If you evaluate anything, let it be the outcome if you say it was "nothing".
Or just leave the court for the final two minutes.  The players will determine the outcome.  And tell us again…that's how it's supposed to  be!