Just to show that their game is more complete than pressure defense and points in transition, unbeaten Fort Loramie stepped behind the three-point line Thursday with an artillery barrage to beat Russia.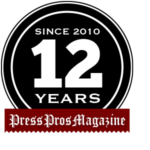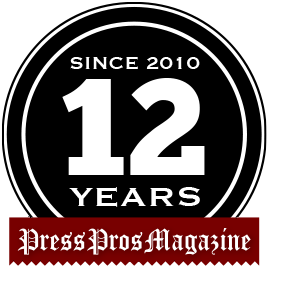 Russia, OH – This was assumed to be their last conference test – or real threat within the Shelby County League – for someone to beat Fort Loramie (12-0).
Russia (11-3, 5-2 in conference) had lost to them back in December, but the Raiders also own an impressive early non-league win on the road against twice-beaten Tri-Village, one of the southwest's significant Division IV favorites come tournament time.
Plus, the Raiders have the requisite attributes to give Fort Loramie fits on a given night.  They have size with Kate Sherman in the post.  They have ball-handling with CeCe Borchers in the backcourt.  They can run, play physical defense, and score in transition.  In fact, if it weren't for Fort Loramie they would be the Shelby County League standard for girls basketball this season.
And, they did a lot of things right to give themselves a chance Thursday night in their rematch with the Redskins.  They defended hard.  They denied Loramie transition points in the first half.  They competed!
What they didn't count on, however, was Loramie shooting and hitting 7 of 12 shots from three-point range in the first half – 21 points – and a big part of a 30-16 Redskins lead, and an eventual 59-37 win.
Loramie can shoot the three, sure enough.  They just don't live by it.  They don't have to.  They usually turn teams over twenty times and score layups off those miscues.
But Thursday was different.  Ava Turner (twice), Colleen Brandewie, and Cara Meyer all hit bombs from behind the three-point arc in the first quarter.
Turner hit another in the second quarter, Riley Heitkamp hit two, including one a second before the halftime buzzer, and while Russia had given as good as it had gotten, competitively, there's no accounting for a team shooting 58% from range like that.
"It's not that we can't shoot the three,"  said Loramie coach Carla Siegel.  "If they're open we certainly will take them.  But Cara Meyer starts the game with one, and that was her first of the year.  Ava Sholtis hit her first one tonight.  They shoot a lot of them in practice, and they all have the green light to shoot from anywhere on the court.  But their defense was good tonight and we took advantage of those three-point shots."
They would hit 7 of 12 in the first half, then cool off in the second half to finish with 9 of 20 for the game (45%), 27 of their 59 points coming from behind the arc.  Note to future opponents:  Don't assume they'll settle for layups.  Loramie's game is much more complete than that.
"With their size inside we knew that we could have trouble finding shots inside, so we talked about it practice yesterday.  The ball needed to go in, then go back out.  They overplayed Ava Sholtis a lot and that left Ava Turner wide open from the corner."
Turner would respond with three threes in a row in the first half, the sum total of her nine points for the game.  And in true fashion, Loramie spread their scoring around – Colleen Brandewie (12 pts), Avery Brandewie (10), Turner (9),  Sholtis (10), Riley Heitkamp (8), Cara Meyer (6), and Victoria Mescher with 4.
Trailing by 14 points at the break, Russia came out in the third quarter and turned up the heat defensively and held Loramie to just 2 points until the 2:52 mark of the quarter.  But the Raiders had their own issues with scoring, and could only gain a single point on the deficit by the start of the final quarter, 40-27.
"We were disappointed in our effort in the second half with our rebounding,"  said Raiders coach Paul Bremigan, in his second tour of duty at Russia after retiring from the boys job in 2015 after 31 years.  "With a team that shoots like that when they do miss you have to get the rebound.  It was 32-22 in the third quarter for about five minutes, we had opportunities, we turned it, and missed some shots…and that was our opportunity to cut it (the lead).
"We wanted to turn up the pressure with our defense, and we did that.  And we have to do more of that because the game is so physical.  We have to recognize that when teams are doing something to us we have to do it right back.  We came out and did that after being down at halftime, but we had problems scoring."
Reese Goubeaux led the Raiders scoring with 10 points.  Ella Hoehne had 7, CeCe Borchers had 6, Kate Sherman had 5, Roni Polilng had 4, Sophia Francis had 3, and Miah Monnin finished with 2 points.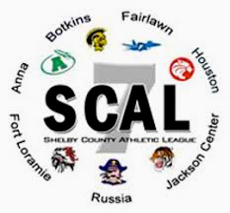 As impressive as their 12-0 start has been, the bigger picture of Loramie basketball over the past three seasons is out-and-out staggering.  They have now won 43 consecutive Shelby County League games, and 54-1 in league play since the 2018-19 season…with five games yet to play this season.
Moreover, they're 41-1 since the start of last year, 67-1 since the start of the 2019-20 season, when they were undefeated and denied opportunity to play in the State Tournament because of Covid.  They're 89-7 since the start of the 2018-19 season.
And as of Thursday's win over Russia, Loramie is now tied with Berlin Hiland for the most wins in girls OHSAA history with 912 apiece.  Overall, Loramie is 912-273 (.770) playing in their 51st year of girls basketball.
Their win streak could be in jeopardy this weekend as they travel to Ottawa-Glandorf for a tough road challenge against the 7-2 challenge.  Loramie beat O-G at home last year, 57-38, in a game that the Titans shot miserably and never got into their own style of strip and steal, and score off turnovers.
Siegel appeared unconcerned about records and streaks, as she contends there's still plenty of room for improvement.  They are young, but showed one more weapon to go with their already well-established reputation on Thursday.  They play like Loramie…and they can shoot the three!