Hesitant from the start and lethargic down the stretch, No. 13 Ohio State suffered the embarrassment of a 16-point beating at Indiana amid a second straight subpar performance from E.J. Liddell.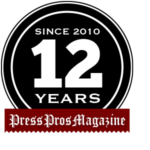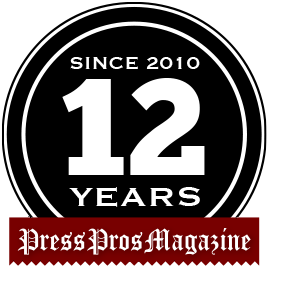 Bloomington, Ind – The next time Ohio State trots out its 1980s uniforms, you'll likely notice something a bit different about them.
The jerseys will still sport that familiar script, Buckeyes, across the front.
But if you take a close look at the back of the uniform shorts, you'll surely spot the bold outline of Indiana junior Trayce Jackson-Davis' footprint.
Jackson-Davis took the pre-game story line of a nationally-televised slugfest against OSU's E.J. Liddell and turned it into a laughable mismatch, leading the unranked Hoosiers to a 67-51 rout of the 13th-ranked Buckeyes.
Jackson-Davis had nearly half his team's points, 27, along with 12 rebounds – including five at the offensive end…as many as OSU's entire total – and five blocked shots as IU (11-3, 2-2) remained unbeaten at home and dealt Ohio State (9-3, 3-1) its first conference loss.
"The key for us was, we thought if we could be physical on the glass, we could win the game," Jackson-Davis said. "That's what I thought we did tonight."
That's a nice way of saying Ohio State lacks anyone who can play through contact and match physical play with a well-placed elbow or shove away from the whistle to keep opponents honest.
Liddell is typically that guy for the Buckeyes, but he's been noticeably lethargic and ineffective in both games since the team's 21-day COVID layoff.
His 3-for-12 shooting night was Liddell's second in a row, but unfolded quite differently than the same subpar effort Sunday in an overtime escape at Nebraska.
Where Liddell was short on most every one of his attempts in Lincoln, against IU he played tentative and rushed, which sounds a lot better than saying he played intimidated, which might not be how he felt, but certainly describes how he looked.
Center Zed Key was no different, meekly offering only one field goal attempt in each half, and Kyle Young showed little interest in banging down low either, as evidenced by three of his four field goal attempts coming from beyond the arc.
"I didn't ever feel like we had the bite on either end that we needed to," . OSU coach Chris Holtmann said. "That's what we have to learn from and move forward."
Perhaps Holtmann is saving his paint-peeling assessment of OSU's lethargy for the team's locker room.
But if something doesn't change by 5:30 p.m. Sunday, don't be surprised if Northwestern comes into Value City Arena and wins for just the second time since 1978.
OSU trailed by three, 33-30, after Jackson-Davis went for 16 in the first half.
IU's lead was only 46-45 with 10 minutes to play when Malaki Branham scored the last of his team-high 13 points.
The Buckeyes pretty much stopped playing right then, or stopped caring…maybe both, because Indiana embarked on a closing 21-6 burst that had Hoosier players on the bench laughing at OSU's ineptitude as the rout escalated.
After an IU free throw bumped the margin to 47-45. Liddell declined to challenge Jackson-Davis at the rim, electing instead to pass out of the post and into a fast-break chance and two accompanying free throws for the Hoosiers.
Then Young fired a wayward three, the rebound rode long and Jackson-Davis – out-hustling every OSU player to the other end – dunked and drew a foul from Young.
The subsequent three-point play opened a 52-45 edge, which Meechie Johnson cut in half with a three-pointer at 6:38.
Plenty of time remained to rally from four down, but instead Race Thompson added a three-point play for IU, Liddell missed at the rim again and Jackson-Davis and Thompson followed with more displays of Hoosier offensive dominance in the lane.
"He's a weapon," Holtmann said of the 6-9 Davis. "The most disappointing thing, defensively, he was able to get five blocks off some plays. We just didn't play as smart as we needed to."
Bruce Hooley hosts the Bruce Hooley Show from 11 a.m.-1 p.m. on 98.9 The Answer and the We Tackle Life podcast on iTunes and GooglePlay.