He plays not one sport, or two, or even three.  New Bremen's Nick Alig is that now rare high school four-sport guy who plays for fun and is good at everything he does.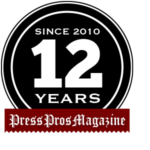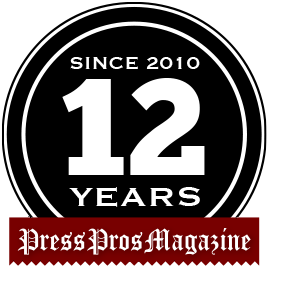 New Bremen, OH – Nick Alig doesn't look like he could do it – play four varsity sports for the New Bremen Cardinals.  He isn't the biggest guy in school, or certainly one that looks like he could match up physically with the likes of linebackers and running backs.
And yet, the slender senior is likely the busiest guy at New Bremen High School, and that rare one that will graduate this spring having won four varsity letters for his time spent as a starter in football, basketball, baseball, and bowling.  More impressively, his stats bear him out that he's not just out there to be one of the guys.  He plays, he produces, and he's out there to win.  If critics think sports is too time consuming for the average adolescent – doesn't allow for family activity – it's the least of Nick Alig's worries.  This is the best time of his life, and he's making the most of it.
As a junior he was a member of the Cardinals' Division VII state champions in football, playing defensive back in the championship game against Warren John F. Kennedy.
"Didn't get that much action because they ran the ball almost every play,"  he said this week, waiting to bowl in MAC midweek competition at Community Lanes in Minster.
"And I didn't get to play offense that year because I played behind Dan Homan, and he was pretty good.  I was OK with it because he knew it, he was one of my best friends, and I respected him."
He made up for lost time this past fall when given the opportunity to start as the Cardinals' wide receiver he led the MAC in receptions (37), receiving yards (754), and scored eight touchdowns.
"When I was growing up we used to play in the front yard, the back yard, in the snow…anywhere just to play football,"  he explains for his interest in football.  Both of my brothers played football and I played, too.
"This year I just clicked with David Homan (quarterback).  We're great friends, he likes throwing to me, and coach knows that if we need a first down just throw it and I'll catch it.  That's pretty much what we did all year.  I got beat up – it's very hard on your body physically – my knee and shoulder were banged up most of the season, but it was a fun year."
He starts, too, on the basketball team, and earlier this year he hit five three pointers to help the Cardinals to a win over Ottoville.
Come baseball season he's out there playing for coach Chad Wells.
And Tuesday, he had his best game of the year in bowling with a 268 (465 two-game series) and averaged 232 in a close loss to league leader, Versailles.
"I should be doing better,"  he smiled.  He gets all the practice time he wants because his dad, Brian, is the owner of Speedway Lanes, in New Bremen.  But again…when is there time?
"I'm averaging about 196, but with basketball I haven't had that much time to bowl.  Bowling is fun because my dad is our coach, and if I'm bowling well it helps me relax.  It's one of those sports where it doesn't take much to do…almost anyone can do it…and it's not like football or basketball where it tears your body up.  And it's nice to have a bowling alley right across the street.  Makes it convenient when you want to practice, but that's hard sometimes because when I have time there's a bowling league going on."
He'll graduate this spring and plans on going to school someplace next fall.
"Maybe Ohio State, and study business,"  he speculates.  "I'm not too sure what I'm going to do."
But if he does go to Ohio State his days as a pass catcher are over.  He understands, and is fine with it, too.
"Jackson Smith-Injigba is pretty good,"  he smiles, bringing up last week's Rose Bowl game.  "Those guys are just different.  They're REALLY gifted.  Every time he touched the ball it was a touchdown."
But watch closely between now and May.  You're looking at one of high school's legitimate rarities with Nick Alig because he is that rare four-sport athlete who pushes himself to compete because he enjoys it…and is good at everything he does.  Even bowling!
And yes, he led all of MAC football in receiving yards last fall, too.
Crazy!