They had their opportunities throughout, and it should never have come to the final shot.  But VCU burned Dayton with a three-point shot with seven seconds remaining to break the Flyers' hearts…and send a capacity crowd mumbling to their cars.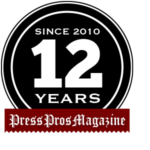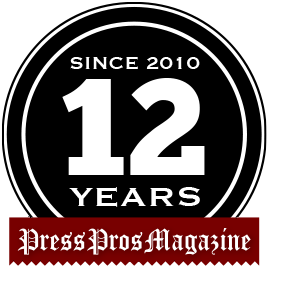 DAYTON — It ended with a public mugging, witnessed by 13,429 fans in UD Arena Wednesday night.
But none of those fans carried whistles and the three guys wearing black-and-white striped shirts who did own whistles chose not to blow them.
If Virginia Commonwealth's Vince Williams did what he did to the University of Dayton's R.J. Blakney at game's end at the corner of Third & Main, he would have been arrested for assault and battery.''
VCU's Ace Baldwin Jr. buried a three-pointer with six seconds left to give the Rams a one-point lead.
The Flyers flew down the floor and Blakney bolted for the basket. VCU's Williams did everything but yank down Blakney's shorts and snap his jock strap.
No basket, no foul, no victory. VCU 53, Dayton 52.
It was the first Atlantic 10 league game for both teams — the first game for VCU since December 15 and four games canceled or postponed due to COVID-19. It was UD's first game since Dec. 21 and two A-10 postponements.
Perhaps the officials thought enough was enough. At game's end, the Flyers had shot 27 free throws and VCU had shot two.
And even had a foul been called, there were no guarantees. Blakney was only 5 for 10 from the foul line and missed a couple of critical ones at crucial junctures.
How does a team win when it scores only one basket in the final 11 minutes? It doesn't.
From the time DaRon Holmes II slam-dunked a pass from Toumani Camara at 11:10 until the tumultuous finale, the Flyers scored one basket.
Free throws kept them afloat. In the final 11 minutes, they made 11 of 14. A drive down the lane by Camara with 1:20 left was the only basket. . .nine minutes and 40 seconds without one, eight straight misses.
Camara's basket tied it at 50-50. With :24.8 seconds left Blakney drove and on this occasion a foul was called.
He made the first and missed the second, but grabbed his own rebound and was quickly fouled.  At :23.9 seconds left he once again made the first and missed the second.
This time VCU snagged the rebound. The Flyers led, 52-50, and had a foul to give to prevent the game-winning three. They chose not to foul and Baldwin stuck in the dagger, a three from the top of the lane with three seconds left.
He missed his first three three-point tries and after the third miss he dropped his chin and shook his head in frustration.
As UD coach Anthony Grant pointed out, "He is only a 28 per cent three-point shooter."
Then came the non-call on Blakney's drive.
Camara and Holmes both said they thought he was fouled, but Camara, Holmes and Grant all said it never should have gotten to that point. In fact, Grant was perturbed and disturbed over his team's lack of effort and mission.
"We shouldn't be playing for a last-second play," said Camara after he led the Flyers with 16 points. "There were a lot of mistakes early-on, like 12 turnovers in the first half was one of the major things that hurt us."
So was Blakney fouled?
"On my angle, yes it did look as if he was fouled," said Camara. "Like I said, it shouldn't come down to a last-second play. All the little mistakes we made in the first half and the beginning of the second half, It's a 40-minute game and it shouldn't come down to that."
Holmes spliced together a double-double with 12 points and 11 rebounds, plus four blocked shots.
On VCU's game-winning shot, Holmes said, "He had a tough shot and that was luck, but that comes into play sometime." Indeed it does, like Mustapha Amzil's game-winning shot to beat Kansas.
"We let it get to that point and we shoudn't have," Holmes added. "Then I thought he (Blakney) got fouled, I guess the ref decided not to call it, for whatever reason."
Grant said he didn't see the final play, but he certainly saw the rest of the game and to say he was displeased is an understatement. His post-game media session was a long diatribe citing disappointment and frustration over his team's effort.
"It would be an understatement to say I'm disappointed with the results, but right now I'm more disappointed with our performance as a team.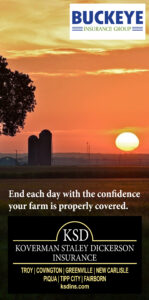 "The last shot. . .that is what it is, but throughout the game our understanding of the type of competitive character you have to have when you play college basketball, you can't take steps back. You can't go back to November where it's more I want to play rather than compete.
"We didn't play hard enough," he added. "The guys want to play rather than they want to compete – they don't want to win. It is really, really frustrating. Winning is why competitors compete. That's your focus. That's No. 1. There is a way you approach the game with energy and focus. This is not a pick-up game, it is not an AAU game. It is not whether things are going well for you individually."
Of the long layoff, Grant quickly said, "VCU was off longer than we were. We don't have any excuses."
The best basketball player in the building did not play. Former Flyer great Obi Toppin was in the building, sitting behind the UD bench with a red ball cap emblazoned with a white New York Yankee logo and a white hoodie.
He received a rousing ovation when he entered the Arena. During the game's first time out, he was handed the mic and addressed the crowd about how he loves UD and the Arena and really misses the fans.
Grant and the fans miss him more. But they don't have him, and Grant must fix what is frustrating him before the Flyers are scheduled to visit George Washington Saturday afternoon.