It was athletic and a game of runs, fun to watch if you weren't coaching.  But Tipp used one giant run to start the second half that turned the tables on Sidney, handing the Yellow Jackets their second loss of the season.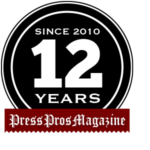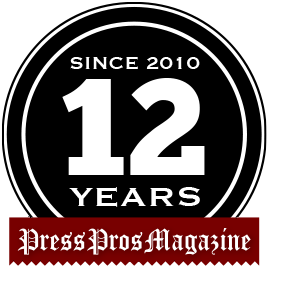 Tipp City, OH – Sidney coach John Willoughby was frustrated with the way his Yellow Jackets (6-2) lost to Tipp, 67-60, Tuesday night.
Tipp City's Adam Toohey, was equally frustrated with how his team frittered away a big lead to Sidney after jumping out to a 48-30 lead three minutes into the third quarter.
That's high school basketball, some say.
That's how kids learn, others add.
For sure.  They say it's a game of runs, and adjustments, and Toohey's Red Devils ended up making one more run and a couple of key adjustments, enough to walk out of the gym Tuesday with their sixth win of the season.  But, they had to fight Sidney off in the final minutes to do it.
"We talked about throwing a big haymaker at halftime to start the second half,"  said Toohey, afterwards.  "We made some adjustments with our pressure, Gavin Garletz did a great job of pressuring the ball and getting some things going, and the story of the game was turnovers.  Whoever turned it over…the other team scored."
Which is exactly how it started, Tipp jumping out to a 16-10 first quarter lead as Sidney failed to match the Red Devils early energy.  Gavin Garletz and Griffin Caldwell each hit threes, and Stanley Clyne found the rim for six of his 14 points for the game.
"We tried to preach to 'em that the first three minutes of the game they play fast,"  said Sidney coach John Willoughby.  "They play hard and we wanted to stay close.  I thought we did a good job at the beginning of the game.  But for whatever reason, the beginning of the third quarter they did the same thing.  I don't know if we were tired, or what, but the first three minutes of the third quarter determined the game."
Impressively, however, Sidney would not let Tipp out of its sight, battling to a 30-25 halftime deficit – giving themselves a chance – on a flurry of points from post player Jaden Swiger, who scored 8 of this game-high 21 points in a stretch of two minutes that wiped out an 11-0 run by Tipp, one that had pushed the score to 28-16.  Swiger's burst ignited a 9-0 Sidney run and created some concern on Toohey's part in the halftime locker room.
But that three minutes that Willoughby spoke of – the first three minutes of the third quarter – turned out to be his and the 'Jackets undoing.  Tipp blistered the nets with a trio of three-point goals by Caldwell, Clyne, and Maddox Sivon to set off a 16-0 run and a 21-point quarter…and stretched the lead out to 48-30 before Sidney could once again reel them in.
" A team like that that's pressure, pressure, pressure, and they're good offensively.  It's hard to be with it mentally for the full 32 minutes,"  said Willoughby.
"But we were there.  We played hard.  We handled the press pretty well…just a couple of things that you would have liked to have done that we didn't.  When they made that run I thought we had some passes that were a little soft.  We might have been tired, but I won't use that as an excuse.  We've been playing like that for the whole year."
Those soft passes became turnovers, which Tipp converted into transition baskets, and by quarter's end led 51-40.  But credit Sidney, as Willoughby acknowledged, for a 10-3 run of their own to help cut the deficit from 48-30 to 51-40.  And they weren't done.
The fourth quarter was a little sloppy – up and down – and the officiating got a little loose with the pace of the game, Swiger fouling out in the final three minutes on a technical foul.  Sidney, again off his determination (8 points in the quarter) and a three-pointer by Landon Davis, actually outscored Tipp 20-17 over the final eight minutes, and matched the Red Devils bucket for bucket over those final three minutes.  But they could not do enough to negate that run to start the second half…the three minutes, in Willoughby's words, that ended up determining the game.
"Turnovers,"  reiterated Toohey in the locker room afterwards.  "We turned it over and they went and scored.  We struggled to execute offensively – offensive rebounds and turnovers – we just gave them extra possessions and they made the most of them."
For a game that featured a 21-point lead at one point in the third quarter, it turned out to be a three-possession game at the end – 7 points!
Gavin Garletz would end up with 14 points, a trio of three-pointers, and shared team scoring honors with Stanley Clyne.  He credited their effort as a team – collectively – for helping to manage the storm.
"We're successful because we don't just have five guys.  The bench can come in and do something and everyone contributes,"  said Garletz.  "At the start of the season it was kinda' hard, to learn to play with new guys.  But we work more as a team now, we're getting the hang of it, and we're doing pretty well with it.
"Sidney's always comes at us hard, and we were able to respond to them tonight when they made those runs.  They came back on us in the third quarter, but we kept our composure and were able to do our thing.  They made their runs, and we made our runs."
Clyne and Garletz each scored 14 points to lead Tipp, but they had plenty of support.  Griffin Caldwell added 12, Josh Dietz contributed 8, Cole Coppock added 7, Jackson Smith had 7, and Maddox Sivon had 3 points.  Evan Manes had 2.
For Sidney Swiger led all scorers with 21, while Sam Reynolds kicked in 15, Myles Vordemark, Mitchell Davis, and Julius Spradling each had 6, Landon Davis had 4 and Jack Davidson had 2.
Tipp improves to 6-1, and will play Sidney again in a little more than a month, on February 8, in Sidney.