Rylee Sagester had a case of the '3s', teammate Meghan Downing had a case of the 'denies', and teammate Morgan Hunt collected her 1,000th career point as Tri-Village improved to 5-1 with a win over Sidney and its quest to get over the "hump" that defines Southwest Ohio Division IV basketball.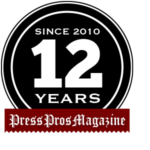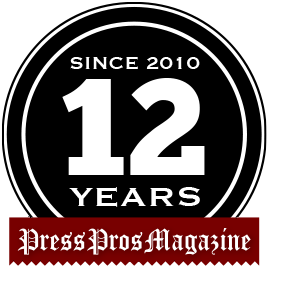 New Madison, OH – Brad Gray's Tri-Village Patriots are willing to play anyone that presents the kind of challenge that can help them "get over the hump".
The hump, as Gray puts it, has been the Patriots' inability in recent years to get past the regional round of the Division IV tournament, and three-time state champion Fort Loramie, and on to a hoped-for, book-end Division IV title to match the one won by the boys program back in 2015.
They're talented, without question.
They're big, accountably.  Senior post player Meghan Downing is a shot-blocking machine at 6'2″, "the best post defender in Ohio Division IV basketball,"  says Gray.
And, they can score in bunches.  Gifted to screen across the top of the three-point arc, juniors Rylee Sagester and Morgan Hunt have great range and accumen to take good three-point opportunities, and hit them.  Both are career thousand-point scorers already;  and Sagester stroked five such bombs in eleven attempts Monday night in a 59-31 drubbing of Division I Sidney…a game in which Hunt collected her 1,000th career point in the third quarter.
And Sidney (6-2) is a team that's more than capable, athletic, and able to get out and score in transition, with recent wins over Butler, Stebbins, and West Carrollton.  The problem being, you have to get rebounds to score in transition, and you have to get to the rim to score, and Meghan Downing pretty much denied both.  Downing scored just 4 points, but had double-digit rebounds and blocked at least seven shots, while altering probably that many more.
Sagester, a left-hander and precocious personality who wears screaming neon green sneakers, took care of the early offense, canning three first half triples on her way to 15 points, and cushioned a 35-15 halftime lead.  She would add two more threes in the second half to account for her game-high 21 points, while teammate Morgan Hunt quietly accumulated 15 points, included her 1,000th at the 38-15 mark of the third quarter.
"It feels really nice,"  said Hunt, afterwards.  "The support of my teammates and family made me feel really good about it.  And our atmosphere is amazing.  It's crazy to see everyone around supporting me and our team.  That's really great."
Sagester made her contribution look comfortable, easy.
"It's an exciting feeling to see her (Hunt) do it,"  said Sagester.  "Especially to get it in the home gym.  We both did, and it's exciting to celebrate this with her after playing together for so many years."
But milestones aside, the Patriots played like a team on a mission, determined to find whatever's missing that can make them more competitive come tournament time with the obvious elephant in the room…three-time and defending champion Fort Loramie, who is undefeated again as of last week, and everyone's obvious choice for top ranking in the first Division IV poll.
"I'm excited to get back to them (Loramie) and get a little revenge shot,"  smiled Sagester.  "I think we've improved, we've really taken some growth this year, we've focused on things that we didn't do as well last year, and hopefully this year is our shot to beat them."
Interestingly, they couldn't be more different teams.
Tri-Village has a tremendous size advantage, plays dominating post defense, screens relentlessly, and lethal against teams that don't close out on their three-point shooters.
Loramie has that notable advantage in depth, capable of playing as many as eight off its bench, and relies on relentless energy, pressure defense, and transition points off turnovers.  And perimeter shooting has never been a problem for the Redskins, either.
But Gray believes that you get to Loramie's position by playing the best non-conference competition available, hence the likes of Sidney, Jonathan Alder last week (an eleven-point win), and dates with Bellbrook and four-time state champion Minster over the next month.
"It's something we've tried to do the last few years,"  says Gray, "and this year is arguably as tough a non-league schedule as we've ever had.  We've beefed it up outside the WOAC (Western Ohio Athletic Conference), and it's definitely a challenge.  It's no secret we've had a hard time getting over the hump of the regional tournament, and we've got to start doing something different.
"So challenging our kids, and being willing to take some potential losses during the season is something we think can play dividends for us when we get to late February and early March.  We won't know until we get there, but when you see us in the middle of March maybe we can say by challenging these kids and putting them in tough situations is the reason we're able to accomplish some things down the road."
For Sidney, Jordan Scully led the Yellow Jackets with 11 points, while Larkyn Vordemark had 8 and Allie Stockton had 6.
Torie Richards added 14 points for Tri-Village, while Delanee Gray and Molly Scantland had 3 and 2 points, respectively.
The scoring duo of Sagester (the daughter of head boys coach, Josh Sagester) and Hunt is certainly noteworthy…because few Division IV teams can boast a pair of thousand-point scorers who've done it by their junior year.
And the ease with which Meghan Downing commands the paint defensively is an obvious red flare to any team accustomed to scoring in the low post.
"I know we're biased because it's our kid, but we say all the time that we think she's the best post defender in Division IV,"  adds Gray.  "With what she's able to do, and her timing is what's so special, Meg is rarely in foul trouble and she alters a lot of shots.  Referees could easily get involved if they wanted to, but because of her technique, and how she stays straight up, she does a great job of blocking those shots and staying out of foul trouble."
And as long as their scorers don't get in foul trouble their own defensive philosophy is capable of paying the same kind of dividends enjoyed by Fort Loramie.
"Meghan allows us to get out and really guard hard at twenty and twenty five feet from the basket,"  concludes Gray.  "Put more pressure on the basketball.  Because if they get by they're driving into 6'2".
Rylee Sagester believes, thinks they're improved, and hopefully this is their year.  And the way they love their basketball in New Madison they'll never lack for support and encouragement.
It has a certain Hoosiers feel…with neon green sneakers!