A three-week layoff set up Ohio State for failure and the Buckeyes flirted with it down the stretch Sunday at Nebraska before getting what they needed to survive in overtime.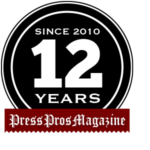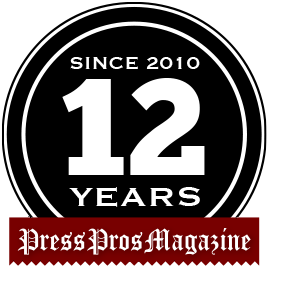 Lincoln, NE — The first extended first look most of Ohio received of Malaki Branham came last March at the state high school tournament, where Akron St. Vincent St. Mary steamrolled its way to yet another title and likely could have done so without him.
The Irish won their semifinal by 29 points, with Branham shooting 3-of-12. While he scored 37 in a 22-point win in the title game, Branham didn't make a three-pointer and cashed almost all of his points on layups off the St. V press.
That's why questions lingered, even after Branham won Ohio's Mr. Basketball honors, regarding how great an impact he could make as an Ohio State freshman with an unproven jump shot in the rough-and-tumble Big Ten.
OSU's first 10 games didn't do much to dismiss those doubts, but Branham blew them away Sunday night with a scintillating 35-point performance that spared the 13th-ranked Buckeyes an eyesore of a road loss at Nebraska (6-8, 0-3) in their first game after a 21-day COVID pause.
Even though he scored only two points in overtime, that bucket and every other time Branham scored proved critical in Ohio State's escape with an 87-79 victory.
"He's really worked hard, and that's part of the reason we made him such a priority in recruiting," OSU coach Chris Holtmann said of Branham. "He's a high-character kid who wants to be really good."
Branham had scored in double figures only once previously, a modest 11-point effort, and went scoreless with four turnovers in OSU's previous game, a lopsided win over Wisconsin.
"He understands this is a process," Holtmann said. "He was coming off a really tough game against Wisconsin. We felt like there might be some openings because of the way they collapse in the post. He took advantage of them and got to his spots well."
Branham opened the scoring with a three-pointer inside the first two minutes, the first of four he would knock down in a 21-point first-half in which he shot 8-of-12.
"I just let the game come to me," Branham said. "They told me to keep being aggressive. I was knocking down shots. When the leaders tell me to shoot, I'm just going keep attacking."
His success allowed OSU to overcome the epic struggles of leading scorer E.J. Liddell and center Zed Key.
Liddell shot a woeful 2-of-14, including 1-of-5 from three, while Key managed just seven points.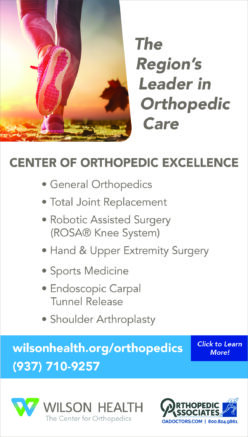 Liddell's only triple built a 59-51 OSU lead at the 10-minute mark, but the Cornhuskers scored eight straight to tie the score and used that momentum to take control.
The Buckeyes faced a 72-67 deficit after another Liddell miss beyond the arc went the other way and led to a Nebraska layup with 37 seconds left.
Jamari Wheeler stroked a triple from the left wing with 30 seconds to play, pulling OSU within 72-70, and then Nebraska's Lat Mayen missed both ends of the double-bonus with 22.4 left.
Liddell rebounded Meechie Johnson's wild layup and drew a two-shot foul with 8.9 seconds on the clock, making one free throw before a Nebraska timeout and the other afterward to tie the score.
Derrick Walker, the Cornhuskers' center, rebounded a driving layup attempt from Kobe Webster and had only to drop it through the net from in front of the basket to win the game at the buzzer.
Ohio State's Gene Brown, however, subbed in for defensive purposes when Liddell when to the line, deflected the shot off target and sent the game to overtime.
"Gene Brown's block…I want to give him so much credit," Holtmann said. "He's had a really tough go of it. He's been sick twice; he's had a concussion. I'm just really proud of him and the effort he gave late. The game is over if he doesn't anticipate that play."
Walker shot the Buckeyes into an immediate three-point lead in OT off a pass from Liddell out of a double-team.
Meechie Johson sent the lead to six with a triple from the left wing OSU's next trip, again cashing in a Liddell pass out of a double-team.
Nebraska answered, but Wheeler cancelled that trey with another of his own, and Branham offset two Cornhusker free throws with his final points on a drive into the lane for an 83-77 margin with 1:12 left.
"Our guys made a lot of plays," Holtmann said. "Jamari made a big-time shot. Meechie did a great job driving it, like we wanted him to, and E.J. had a man's rebound and did a great job making those free throws."
Ohio State improved to 3-0 in the Big Ten and 9-2 overall and will take a five-game winning streak into a Thursday game at Indiana, which lost at Penn State on Sunday.
The Buckeyes have won twice at the buzzer in regulation, lost another at the horn, and now have an overtime triumph on their resume.
"I think it says a lot about the character of this group," Holtmann said. "We've had a lot of close games, and we've won a lot of them. I think there is a poise that's required and is necessary that this group has had and players have stepped up and made big plays."
Bruce Hooley hosts the We Tackle Life podcast on iTunes and GooglePlay and the Bruce Hooley Show from 11 a.m. to 1 p.m. Monday-Friday on 98.9 FM The Answer.