That has been the question since Michigan spanked the Buckeyes to end their College Football Playoff chances. Now, they're playing a hungry Pac-12 champion without four key players who opted out and a number who entered the transfer portal.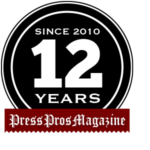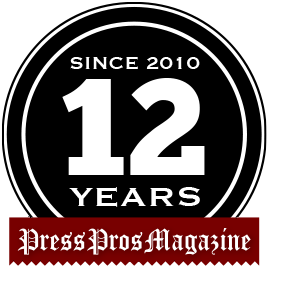 Columbus, OH – With the possible exception of Notre Dame, there is no college football fan base as vast, opinionated and fanatical about its team than Buckeye Nation.
Television network executives get excited when they have a chance to broadcast Ohio State games because that's a ratings bonanza.
Bowl game directors think they've mined gold when the Buckeyes are coming to town. Tickets usually are scarce.
There surely will be millions upon millions of televisions tuned in when sixth-ranked Ohio State (10-2) plays 11th-ranked Utah (10-3) at 5 p.m. Saturday in the Rose Bowl in Pasadena.
Buckeye Nation surely will be watching, not with excitement and anticipation but wondering what will be in this proverbial box of assorted chocolates.
The university returned 7,000 of its allotted 20,000 tickets, whereas it seems just about everyone who is not a Brigham Young backer in the state of Utah wants a ducat.
As for Ohio State, its fans want to know one thing: Will their team be fired up at all for this game that has zip riding on i? Or will it mail it in?
Their team is a 4- to 4 ½-point favorite to win, but the lead-up to the game doesn't have that feel.
Until November 28, when it was destroyed 42-27 by Michigan, the Buckeyes were No. 2 in the next-to-last College Football Playoff rankings.
Now, they go into a game for pride and to get a head start on 2022.
Head coach Ryan Day says this game is opportunity and hardly a formality in putting 2021 to bed.
"One, for the older guys. Send them off the right way,'' he said. "Eleven and two (record) with a Rose Bowl win would be a big deal. Secondly, for the young guys, building momentum. Some of the guys have to step up in this game into the off-season next year. I think certainly we've had our adversity over the last month, but what a great opportunity for some of our younger guys to come in and start this thing off the right way."
Adversity?
The Woody Hayes Athletic Center has been a bus station with players leaving.
Four of the team's greatest stars, receivers Chris Olave and Garrett Wilson, left offensive tackle Nicholas Petit-Frere and defensive tackle Haskell Garrett, have opted out in order to save wear and tear on themselves before the NFL draft.
There has been a flood of players going into the transfer portal, the most recent being quarterbacks Jack Miller and Quinn Ewers, defensive back Ryan Watts and linebacker Craig Young.
Cornerback Sevyn Banks, a senior, apparently thinks so little of the Rose Bowl that he has returned to his hometown of Orlando, Florida.
To a man, the Buckeyes say they are ready for this.
"You want to leave a last good impression," senior defensive end Tyreke Smith said. "I feel like the last impression is the best impression because that's what people will remember about you. I want to go out there and play the game like it's my last. I'll go 150 percent if I can."
Quarterback CJ Stroud, a redshirt freshman, has at least one more season remaining before he can turn pro.
He grew tired of being asked about Michigan during the Heisman Trophy presentation weekend, and sounds like the Utah game fires him up.
"It just adds more fuel to the fire," Stroud said. "I appreciate all those people asking me weird questions the whole weekend and being negative towards me. I remember all that type of stuff. I peep it, but I don't really say too much. I'm going to keep it cool, calm and relaxed and let God handle all that. I'm just going to go out there and keep working hard and try to be the best player I can be."
The roster attrition has forced acting defensive coordinator Matt Barnes to borrow tight end Cade Stover to play linebacker.
Defensive tackle Antwuan Jackson has not been seen during practices, and combined with Garrett's opting out makes the interior line look scary thin.
The offensive line has taken a hit with Petit-Frere moving on, but replacement Thayer Munford is a great option in that he played in 45 of 50 games at that spot until moving to left guard this season.
Expect Matthew Jones to take over at left guard. Luke Wypler will man center and Dawand Jones right tackle.
And getting back to that box of chocolates, there is no area that's grayer than at receiver with Olave and Wilson opting out.
Those spots probably will be shared by Julian Fleming, Emeka Egbuka and Marvin Harrison Jr. Each has played sparingly and mostly at the end of blowouts.
Jaxon Smith-Njigba, the lone starter remaining, said there won't be any worries.
"I just say, watch the game. It will be all right. They'll be fine," he said of the kids.
History says Ohio State digs in and gets the job done when it isn't in the CFP.
2018: In Game 8, the team was humiliated by Purdue 49-20, and that ended any playoff talk. Yet the Buckeyes played hard for outgoing head coach Urban Meyer to defeat Washington 28-23 in the Rose Bowl.
2017: A huge non-conference loss to Oklahoma and a 55-24 roughing up at Iowa stopped Ohio State's playoff chances before anyone got a chance to get excited. Still, the team pushed around Southern Cal 24-7 in the Cotton Bowl.
2015: The Fiesta Bowl was an immense test of the program's fortitude because nothing was on the line. In Game 11, the No. 2-ranked Buckeyes were bounced 17-14 by Michigan State at home. The result was a 44-28 victory over Notre Dame.
Here's something positive: Ohio State has won 11 straight games after a loss. It hasn't lost two straight games since 2013 to Michigan State in the Big Ten championship game and to Clemson in the Orange Bowl.
Munford chose not to opt out because he didn't want to leave campus having played in a losing game.
"I've got to get the bad taste out of my mouth,'' he said of the Michigan game.
In order to do that, the Buckeyes will have to beat a team that compares favorably to Michigan on both sides of the ball.
The Utes run, run and run some more behind 6-foot-1, 220-pound tailback Tavion Thomas of Dayton Dunbar. He has run for 1,041 yards and 20 touchdowns and averaged 5.6 yards per carry.
Thomas is a microcosm of his team during a six-game winning streak in that he has scored 18 touchdowns in the last eight games and has averaged 113 yards in that span.
And here's this staggering stat: He gets 70 percent of his yardage after contact.
Quarterback Cameron Rising carries himself a lot like former Ohio State quarterback J.T. Barrett in that he gets a lot of running yardage between the tackles.
Utah averages 216.1 yards rushing per game. More impressive, it has converted 49 percent on third down (77-for-157) and 47.6 percent on fourth (10-for-21).
Controlling a running game isn't in Ohio State's wheelhouse. In the game that mattered, Michigan ran for 297 yards.
How committed to the run is Utah?
There typically are two and even three tight ends on the field 69 percent of the time.
Defensively, the Utes have playmakers all over the place.
The marquee name is linebacker Devin Lloyd. He is considered to be a potential top 10 overall NFL pick.
Lloyd was the Pac-12 defensive player of the year. He has 22 tackles for losses.
Defensive end Mike Tafua had 9 ½ sacks.
The team has 42 sacks. Opponents have a 37 percent success rate on third down.
But Utah is not in the CFP for a reason, either. It lost to Brigham Young San Diego State in three overtimes and Oregon State before this winning streak.
Before it went on this winning streak, the defense gave up 231 yards rushing to BYU, 204 to San Diego State, 148 to Arizona State, 260 to Oregon State and 146 to UCLA.