The program was so-so to mediocre for many years before he got to campus, but everything began changing during the 2003 and 2004 seasons under the watch, and personality, of Urban Meyer.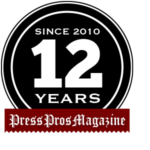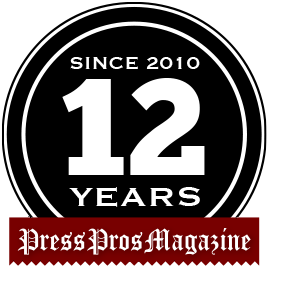 Columbus, OH – If Utah runs all over Ohio State to win the Rose Bowl on New Year's Day, just blame it all on Urban Meyer.
By no means is this piling on the man who made a fool of himself in not even making it through his first season as Jacksonville Jaguars head coach.
Although Meyer coached the Utes just two seasons, what he did in those 24 football games helped the program for the next 17 years.
In 2003, the team finished 10-2 and defeated Southern Mississippi in the Liberty Bowl.
The next season, Utah went 12-0 and took down Pitt in the Fiesta Bowl.
Those teams ranked 21st and fourth in The Associated Press poll, and it marked only the fourth and fifth times the team was ever ranked.
So how did Meyer influence the future after giving the university two great seasons?
When he left Bowling Green to head west, he could have brought in an entirely new coaching staff. Meyer chose to not only retain Kyle Whittingham, a former star Brigham Young and NFL linebacker, but elevate him to defensive coordinator.
"Kyle is as good of a football coach as I've ever been around and I could tell that right away at dinner," Meyer said in 2020 about the night he met with Whittingham. "I get paid to coach the offense and special teams, I'm going to hire the best defensive coach I can get my hands on, and that was Kyle Whittingham."
When Meyer took Florida's big pile of money to change jobs, Utah decided to elevate Whittingham to head coach. He paid dividends immediately by leading the team to a win in the Fiesta Bowl on short notice.
What a marvelous decision it has been. The team is 144-69, including an 11-3 record in bowls, under Whittingham.
Whittingham's program-building was so good that the university was invited to join the Pac 12. In the Utes final four seasons in the Mountain West, they went 9-4, 13-0, 10-3 and 10-3. They were ranked second, 16th and sixth the final three years.
Utah (10-3) is ranked 11th, fresh off its first Pac-12 championship and preparing to play in its first Rose Bowl against sixth-ranked Ohio State (10-2) on New Year's Day.
The fan base is treating this game as a potential coronation for the program in becoming a true major college heavyweight.
Whereas Ohio State returned 7,000 tickets from its allotment of 20,000, there very well could be 60,000 Utes fans screaming and hollering for their team in the 93,000-seat stadium.
"All I know is that as soon as we won that Pac-12, tickets were being bought, arrangements were being made, and people were heading down," offensive lineman Nick Ford said. "There are people already down here this week. It's one of the biggest games in Utah football history. The fans are going to be amazing. Our fans, they travel well. It's not too far. They're going to be ecstatic the entire game."
Then there's the Buckeyes.  It's stunning that they are anywhere from 4- to 4 ½-point favorites to win.
They are a team with four opt-outs, left tackle Nicholas Petit-Frere, receivers Chris Olave and Garrett Wilson and defensive tackle Haskell Garrett.
The roster also has taken a hit with a ton of players transferring, including quarterbacks Jack Miller and Quinn Ewers and linebacker Craig Young since the regular season ended.
The Utes are smelling a meal.
Receiver Britain Covey, like the Buckeyes' Olave, Wilson, Petit-Frere and Garrett, is leaving early for the NFL.
Unlike those four, though, Covey is planning on playing in the Rose Bowl.
"We're writing history, and it's cool to be recognizing that in the moment, rather than looking back and saying, 'Hey, we wrote history,''' Covey said. "No. We have a chance to write it. And I think the magnitude of this game is that people will be talking about this for 25 years."
There is so much going against Ohio State in this one.
Utah is playing in memory of teammates Ty Jordan and Aaron Lowe. Jordan died of an accidental shooting last December and Lowe was murdered at a party in September after a game.
Then there is running back Tavion Thomas wanting to stick it to Ohio State for not offering him a scholarship when he was a senior at Dayton Dunbar High School.
At the time, Meyer and his staff weren't certain whether Thomas had the academics to be accepted by the university and asked him to enroll at a junior college.
Thomas played two seasons at Cincinnati, running for 499 yards and six touchdowns as a freshman, before transferring to Independence Community College in Kansas.
This season, he has run for 1,041 yards and 20 touchdowns and averaged 5.6 yards per carry.
Thomas spoke about how Ohio State running backs coach Tony Alford is a straight shooter. But he says he has a "love-hate relationship'' with the team.
"That was really kind of hard for me," he said. "When they said that (going to junior college), I'm like, 'Man, am I not worthy enough?' I had doubts in my mind and stuff like that."
We're not finished with Ohio State connections.
Cornerback Clark Phillips, a second-team all-Pac 12 choice, was all set to sign with the Buckeyes until four days before national letter of intent day.
That's when he called head coach Ryan Day and told him that he was flipping to Utah. The reason was Ohio State defensive coordinator Jeff Hafley had just left to become head coach at Boston College.
"There was coaching adjustments with Ohio State," Phillips said. "There was coaching certainty with Utah. I really wanted to be a part of a program with a great defense, which Ohio State had.''
Phillips said it was the most difficult football decision of his life and that he felt guilty telling Day no.
"I was fully committed to Ohio State and I was excited about becoming a Buckeye as a senior in high school,'' he said. "Now we're playing against them in one of the biggest games I've ever played in."